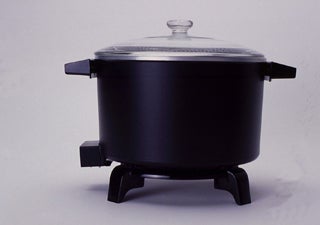 Appropriate for:
Serves 12
Ingredients
2 ¼ lbs. boneless, skinless chicken breast
1 cup onions, diced
½ cup lime juice
1 teaspoon chili powder
1 teaspoon ground coriander
2 ½ teaspoons cumin
1 ½ teaspoons garlic powder
2 teaspoons paprika
Directions
Spray the bottom and sides of a crock pot with cooking oil. Place onions on the bottom of the crock pot; add chicken, lime juice and spices. Cook on high for 6 hours or until the chicken is done; shred chicken with 2 forks.
Analysis
Calories 114, total fat 2 g, saturated fat 0.4 g, monounsaturated fat 0.7 g, polyunsaturated fat 0.5 g, cholesterol 53 mg, calcium 16 mg, sodium 61 mg, phosphorus 183 mg, potassium 265 mg, total carbohydrates 1.8g, dietary fiber 0.4 g, sugar 0.5 g, protein 21 g
Attribution:
This recipe was submitted by CKD patient Chef Duane Sunwold.