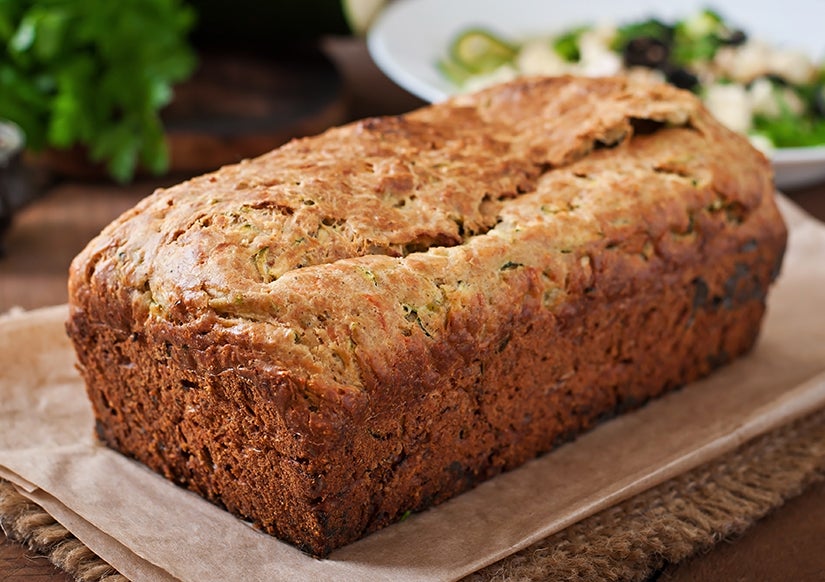 Appropriate for:
Serves 16 1 Slice Per Serving
Ingredients
3 egg
1 1/2 cups sugar
1 cup applesauce
2 cups unpeeled zucchini, shredded
1 teaspoon vanilla
2 cups flour
1/4 teaspoon baking powder
1 teaspoon baking soda
1 teaspoon cinnamon
1/2 teaspoon ginger
1 cup unsalted chopped nuts
Directions
Beat eggs. Mix sugar, applesauce, zucchini and vanilla into eggs. Sift dry ingredients together and add to mixture. Pour into a loaf pan and bake at 375°F for 1 hour. Cut into 16 slices.
Analysis
Calories 202
Carbohydrates 34
Protein 3.7
Fat 6
Sodium 69
Potassium 110
Phosphorus 62
Attribution: