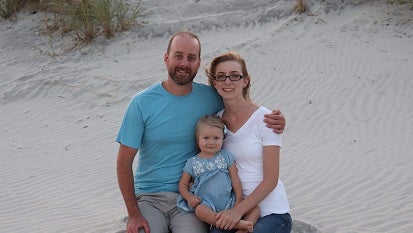 Charlotte was born with cystic dysplastic kidneys, an abnormality of kidney development in utero – a typically life-threatening diagnosis – given only two short weeks before birth.
The family was blindsided; until that day it had been a normal pregnancy. But Charlotte's doctors gave her only a five percent chance of survival. Parents Meghan and Wes prepared for the worst.
Devastating stories like Charlotte's and the continued rise in kidney disease call for breakthrough changes to the world of kidney health; changes that save lives.
Please make a special Kidney Month gift so we can continue our work to influence the future of kidney disease diagnosis, treatment and research, and create a healthier, more patient-focused tomorrow.