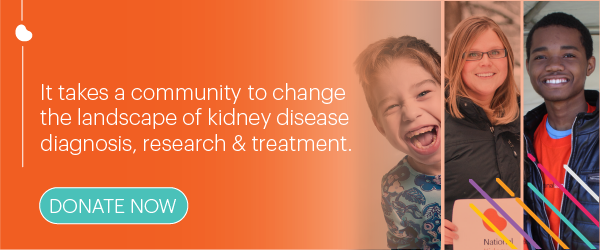 It takes a community- and you are a critical partner in our mission to change the landscape of kidney disease diagnosis, treatment and research.
To accelerate the pace of our work locally in the year ahead, we need your support.
Please make your generous year-end gift and help us to raise $200,000 for kidney patients before December 31st.