Kidney health professionals providing advice on NKF's blogs, website, and other digital platforms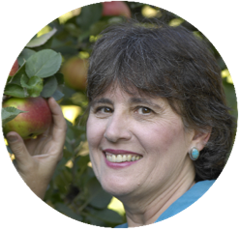 Katy Wilkens, MS, RD
Manager, Nutrition & Fitness Services
Expertise: Renal Nutrition
Katy has worked as a renal dietitian for more than 37 years. In addition to helping patients navigate their dialysis diet, she mentors multiple dietetic students in rotations at Northwest Kidney Centers and educates fellow health care professionals such as physicians, renal fellows, nurses and social workers.
Katy founded the Washington State Council on Renal Nutrition and the Northwest Renal Dietitians Conference. She has been a member of Network 16 Coordinating Council since 1980. She is a past Chairperson of Network 16 Coordinating Council's Medical Review Board.
Katy is the author of the renal chapter in the internationally-recognized "Food, Nutrition and Diet Therapy" textbook, a long-time editor and author of a nutrition workbook for patients, "Nutrition, the Art of Good Eating for People on Dialysis," and a winner of the National Kidney Foundation Susan Knapp Award for Excellence in Education.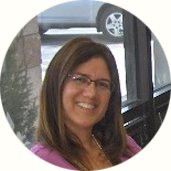 Laura Gonzalez, LMSW, NSW-C
Expertise: Renal Social Work
Laura has worked as a renal medical social worker for over 5 years. In addition to helping dialysis patients adjust to a new normal she serves as the treasurer for the Texas Nephology Social Workers Association which educates social workers by putting on an annual conference and assists renal patients by providing funds for supportive services. She previously served as secretary for the TNSWA.
Laura currently serves as the Texas Lead Social Worker for Satellite Healthcare. The Lead Social Worker serves as a communication liaison between Medical Social Workers and Social Work Services leadership. Additionally, she serves as a mentor for the Texas team of Medical Social Workers.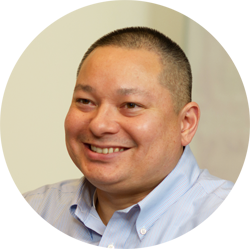 Marvin Tamayo
Clinical Manager
Expertise: Dialysis
Marvin Tamayo's experience in the Nephrology field since 2006 is well-rounded with work in-center and in the acute dialysis setting. The last 5 years have been spent in Home therapies and recently as the Clinical Manager of Satellite WellBound Santa Rosa. Marvin is very fascinated by technology and our relationship with technology. He's always looking for ways that technology can positively impact us in our everyday lives.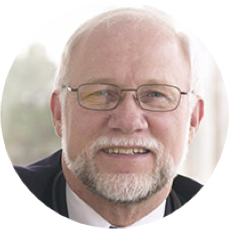 Leslie Spry, MD, FACP, FASN, FNKF
Expertise: Dialysis, transplantation, kidney stones, hypertension
Dr. Spry practices consultative nephrology and is the medical director of the Dialysis Center of Lincoln in Lincoln, Nebraska where he participates in research and innovative projects for the benefit of dialysis patients. His areas of professional interests focus on nephrology, hypertension, dialysis, acute renal failure, kidney stone disease, and chronic kidney disease.
Dr. Spry has been active with the National Kidney Foundation since 1984, serving on committees such as Patient Education, Continuing Medical Education, Public Policy, and KDOQI Learning System (KLS). He's also a spokesperson and a blogger for the National Kidney Foundation (
Ask the Doctor
) and the
Huffington Post.
Dr. Spry received his medical degree from the University of Nebraska and his nephrology training at Washington University in St. Louis, Missouri.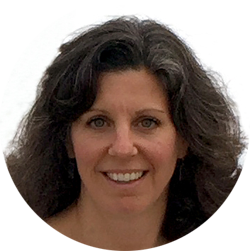 Christen Perry, LCSW
Expertise: Medical Social Work and Mental Health Counseling
Christen is a renal social worker for Satellite Healthcare's not-for-profit dialysis center on Chicago's North Shore. In her role, she assists patients as they acclimate to new and ongoing dialysis treatment. For more than 25 years, Christen has advocated for a wide range of patient populations in medical, social service and academic arenas. One of her primary areas of focus is the assessment and treatment of depression and anxiety so often associated with kidney disease.
Christen is an active participant in local renal support and awareness initiatives including, NKF's Living with Kidney Disease and Transplantation, NKF Walk for Kidneys, and Standard Outcomes in Nephrology Initiative. In addition, she is a Renal Network, ESRD Network 10 Facility Staff Coordinator and a Kidney Transplant Task Force member. Christen earned her Bachelor of Arts (BA) in Psychology from DePaul University in 1996 and her Master of Social Work (MSW) from University of Illinois at Chicago (UIC), Jane Addams College of Social Work in 1999, and maintains membership in the National Association of Social Workers (NASW).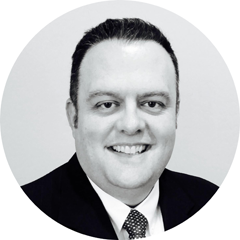 Tye Lucas
Director of Patient Services at Satellite Healthcare
Expertise: Financial and insurance assistance
In his 14 years of dialysis experience, Tye has implemented or supported many programs that enhanced the overall patient experience of dialysis patients. In his 22 years of healthcare experience, he has worked for several nonprofits, starting out in behavioral health where he worked with children in foster care and group homes, homeless youth as a case manager in a transition living center, and SMI adults as a program manager in an independent living center. Tye is an Arizona native and graduate of Arizona State University, where he earned bachelor's degree in Social Work.