Do you or someone you know have IgA Nephropathy?
Now Enrolling...
Fill out this form to see if you are eligible
All fields are required
The information you provide is confidential and will be kept safe in accordance with our privacy policy
Back to Top
Clinical Trial: ARTEMIS-IGAN
Omeros Corporation is sponsoring the ARTEMIS-IGAN clinical trial, a randomized, double-blind, placebo-controlled, Phase 3 study of the safety and efficacy of narsoplimab in patients with immunoglobulin A (IgA) nephropathy.
The purpose of this clinical trial is to see if the investigational drug narsoplimab is safe in people with IgA nephropathy and can help to treat IgA nephropathy.
The primary outcome measure is the change in urine protein excretion at 36 weeks.
This clinical trial is being conducted in patients aged 18 years and older who have a diagnosis of IgA nephropathy and meet other eligibility criteria.
After screening and evaluation, those taking part will receive either narsoplimab or placebo for 12 weeks.
Those who do not respond will be considered for an additional six weeks of treatment.
Key Exclusion Criteria
Treatment with immunosuppressants (e.g., azathioprine or cyclophosphamide), cytotoxic drugs, or eculizumab within 24 weeks prior to screening
Clinical or biological evidence of systemic lupus erythematosus, IgA vasculitis (Henoch-Schonlein purpura), secondary IgA nephropathy, or other renal disease Show more

History of renal transplantation
History of human immunodeficiency virus (HIV), hepatitis B (HBV) infection, or hepatitis C (HCV) infection
Show Less
Key Inclusion Criteria
Age 18 years or older
Biopsy-confirmed diagnosis of IgA nephropathy within the past 8 years Show more

Proteinuria of >1 gram in 24-hour urine collection
Estimated glomerular filtration rate of ≥ 30 mL/min/1.73 m2
Currently on physician-directed, stable treatment with renin-angiotensin system (RAS) blockade of angiotensin-converting enzyme inhibitors (ACEIs), angiotensin receptor blockers (ARBs), or direct renin inhibitors
Systolic blood pressure of <150 mmHg and a diastolic blood pressure of <100 mmHg at rest
Show Less
Back to Top
Role of Complement in IgA Nephropathy
IgA Nephropathy Video viewable at https://vimeo.com/332259700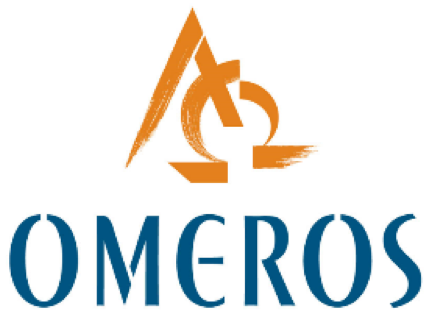 About Omeros
Omeros Corporation is a Seattle-based commercial-stage biopharmaceutical company committed to discovering, developing, and commercializing small-molecule and protein therapeutics for large-market as well as orphan indications targeting inflammation, complement-mediated diseases, disorders of the central nervous system and immune-related diseases, including cancer.
Narsoplimab, a MASP-2 complement inhibitor, is an investigational drug and is not yet approved by the FDA or any other regulatory agency as a treatment for any indication.