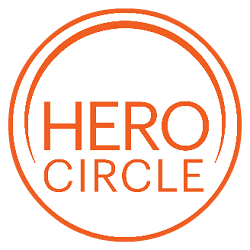 Hero Circle is a national network of individuals who share a passion for the work of the National Kidney Foundation (NKF). Hero Circle seeks to raise awareness about the work of NKF and engage passionate individuals through philanthropy, mission, and patient advocacy.
Hero Circle Investors live their values as part of an annual giving society that supports NKF's efforts to be a lifeline for patients with kidney disease.
NKF provides the necessary programs and resources to the 37 million Americans affected by kidney disease.
Your action keeps us advocating for kidney health.
Your funds facilitate patient and professional education.
Your support allows us to research and find the right answers.
Consider becoming a Hero with a contribution at one of the following levels:
CHAMPION LEVEL: $10,000
AMBASSADOR LEVEL: $5,000
LEADERSHIP LEVEL: $1,000
We love our donors!
Being a Hero Circle Investor has its perks. As part of this valued group, you'll be invited to exclusive events to learn more about NKF's work in different areas, such as advocacy, medical research, professional education and patient services. You'll also receive periodic updates from our CEO on our Community Conversation Webinar Series. Hero Circle is a great way to gain access to community leaders and medical professionals!