Sean Moran of Viacom to be honored
at 12th Annual Springtime in New York Gala benefitting National Kidney Foundation
New York City Event of the Season Raises Funds, Awareness
New York, NY January 31, 2018- The National Kidney Foundation (NKF) is excited to announce that Sean Moran, Head of Marketing & Partner Solutions at Viacom will be honored at the 12th annual Springtime in New York Gala on Thursday, April 12th at Jazz at Lincoln Center. Viacom will also serve as this year's Presenting Sponsor.
The Springtime in New York Gala is built upon the memory of media industry great, Chuck Fruit, and his battle with kidney disease. Chuck was a kidney transplant recipient who served as Chairman of the National Kidney Foundation after retiring from his role as CMO of The Coca-Cola Company. Chuck's legacy is maintained by his peers at this annual celebration of innovation, collaboration, and philanthropy.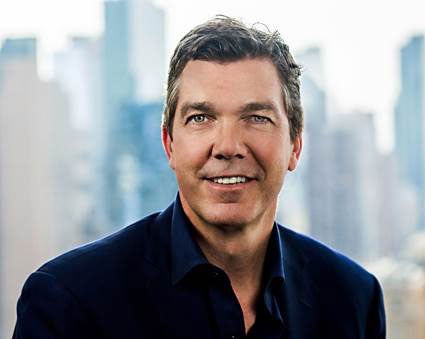 Sean will be honored with the
Chuck Fruit Award of Excellence.
This award honors an executive who, through personal and professional activities, has set an example consistent with the one that was set by the late Chuck Fruit. As an honoree of the event, Sean will help encourage the community to join him in the mobilizing the fight for public health.
"The National Kidney Foundation is personally dear to me as it works diligently to spread awareness, prevention and treatment of kidney disease in memory of Chuck and the many others who are impacted by this terrible disease," said Sean Moran, Head of Marketing & Partner Solutions at Viacom. "We all must do our part to support the success of NKF so those at risk have the tools and treatments necessary to live long and healthy lives."
"Any organization is lucky to have a relationship with an individual like Sean Moran," said Bruce Lefkowitz, Gala Vice-Chair, and long-time friend, National Kidney Foundation Serving Greater New York. We are thrilled that he allowed us to honor him as part of our efforts to increase support and awareness about kidney related issues that are so prevalent. We're looking forward to a great celebration." he continued.
The event will offer an award ceremony as well as a silent and live auction.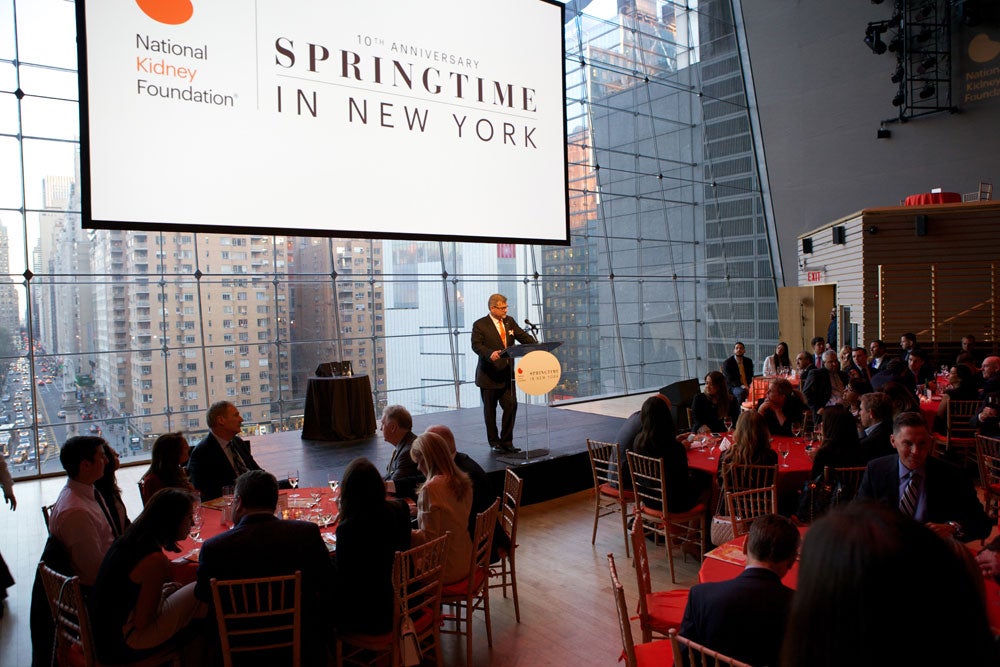 Tickets for The Springtime in New York are $450 and available now at www.kidney.org/SpringtimeNY18. Sponsorship opportunities are available, if you are interested in learning more, please contact Brittany Fahner at Brittany.Fahner@kidney.org or call 212.889.2210 Ext. 215
.
Kidney Disease Facts
30 million American adults are estimated to have chronic kidney disease—and most aren't aware of it. 1 in 3 American adults are at risk for chronic kidney disease. Risk factors for kidney disease include diabetes, high blood pressure, heart disease, obesity and family history. People of African American, Hispanic, Native American, Asian or Pacific Islander descent are at increased risk for developing the disease. African Americans are 3 times more likely than Whites, and Hispanics are nearly 1.5 times more likely than non-Hispanics to develop end stage renal disease (kidney failure).
The National Kidney Foundation (NKF) is the largest, most comprehensive and longstanding organization dedicated to the awareness, prevention and treatment of kidney disease. For more information about NKF visit www.kidney.org.