Team Kidney is the National Kidney Foundation's DIY platform, allowing fundraisers to tailor campaigns to best reflect their skills, their community, or a loved one that they are honoring. Throughout the years, we've seen some incredible individuals organize inspiring events. One such fundraiser is Rebecca Mahan, who organized a 5K run in honor of her father.
Here is her story, as she shared it with us: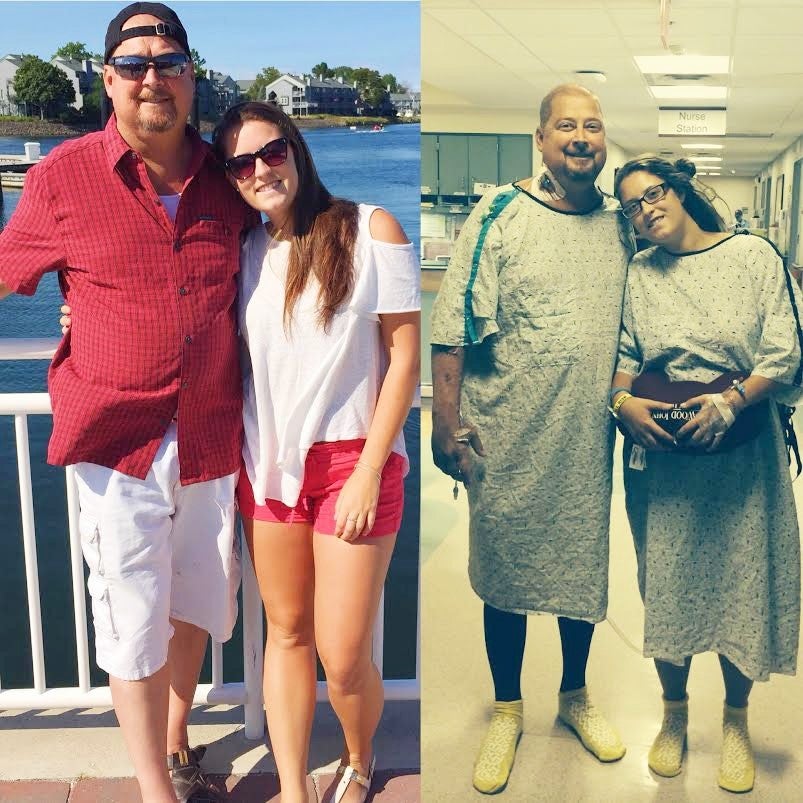 One Saturday during the spring of my Junior year of college at Rutgers University I received the scariest phone call of my life. An hour later I was in the emergency room of the hospital as I starred at my unconscious dad realizing for the first time that his kidney disease could eventually kill him. The next few weeks were a blur of hours spent hanging out in the hospital, studying for finals, and finishing out the school year. I knew in my heart I would be the one to save my dad's life by giving him the gift of my kidney. Although we had a long process ahead of blood typing, blood "cross matching" to make sure his body wouldn't reject my kidney, and every test in the book to survey my health, I had no doubt that my dad would be getting my kidney. My dad and I have always been so close. He is my best friend, biggest supporter and biggest role model. The processes of watching him get sicker over the years was heartbreaking but the thought of him getting better was a huge ray of hope in mine and my families lives. The process was long with many setbacks but I never lost sight of what life would be like at the finish line. August 18, 2015. The day I got my dad back. I woke up that morning with excitement; I had been waiting for this day for so long and it was finally here. We had our surgeries at Robert Wood Johnson Hospital, which is just one block from Rutgers!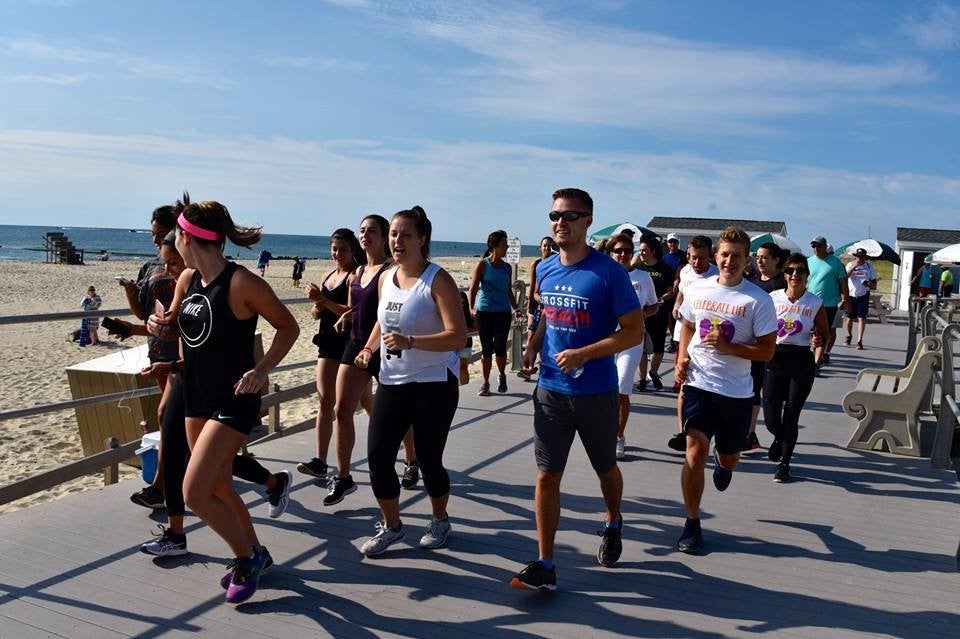 The weeks of recovery afterwards are still so surreal to me. My dad's body accepted the kidney immediately. While we were both still in a lot of pain he was more full of life than I ever remember seeing him. He said over and over again how he hadn't felt this great since he was 30. I've never been so thankful for something than I was and am that I was able to give my dad back not just so much time, but so much life. Fast forward 2 years and he is a completely new person. His outlook on life is completely different and his health is better than it's been in many, many years. He enjoys going to kickboxes classes daily and even began running along the 5 mile boardwalk which he wasn't even able to walk once he got very sick.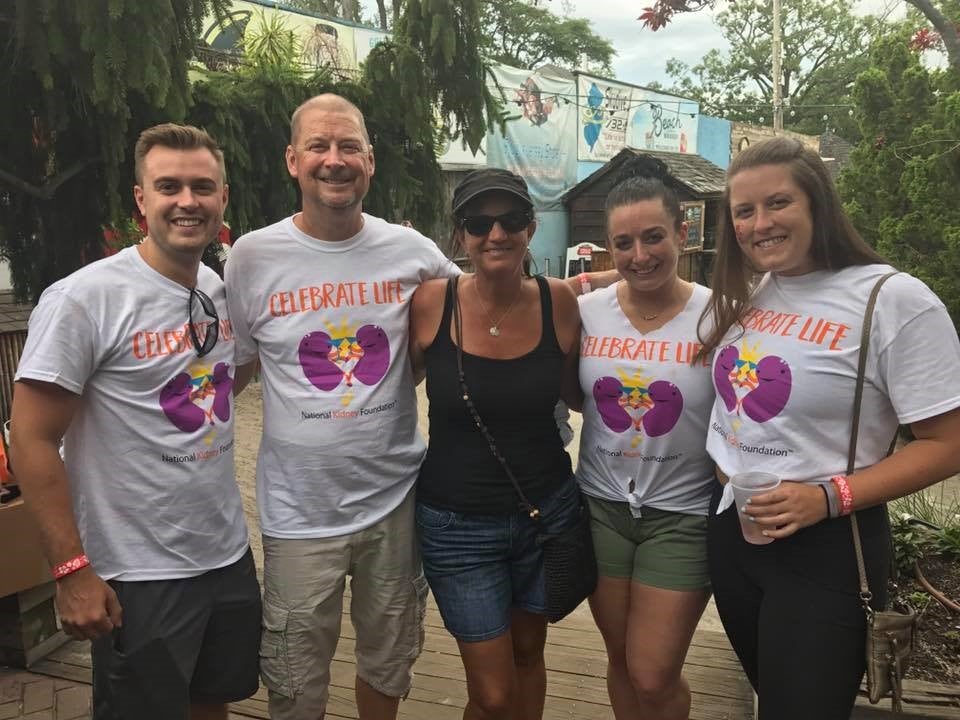 With my dad's second chance at life, I wanted to do something to celebrate and help others still struggling with kidney disease. What better way than to gather all our family and friends to join us both in running that 5 miles of boardwalk while raising money for the National Kidney Foundation?! I put together a team for Team Kidney and organized a 5 mile walk or run in Belmar, NJ. Through our Team Kidney site everyone we knew could donate to our cause. It all came together in August 2017 for an amazing day to celebrate life and health and the 2 year anniversary of our transplant. We held an afterparty with food and drinks to keep the celebration going. We made shirts for everyone to wear and Sean from the National Kidney Foundation sent kidney temporary tattoos, bracelets and flyers to give to our guests. In total, our team raised more than $3,800. We couldn't be prouder as a family to see everyone gather around us to support an amazing cause. The day was perfect and reflecting back on the 2 year journey since transplant with all our loved ones was priceless. Thanks Team Kidney!!!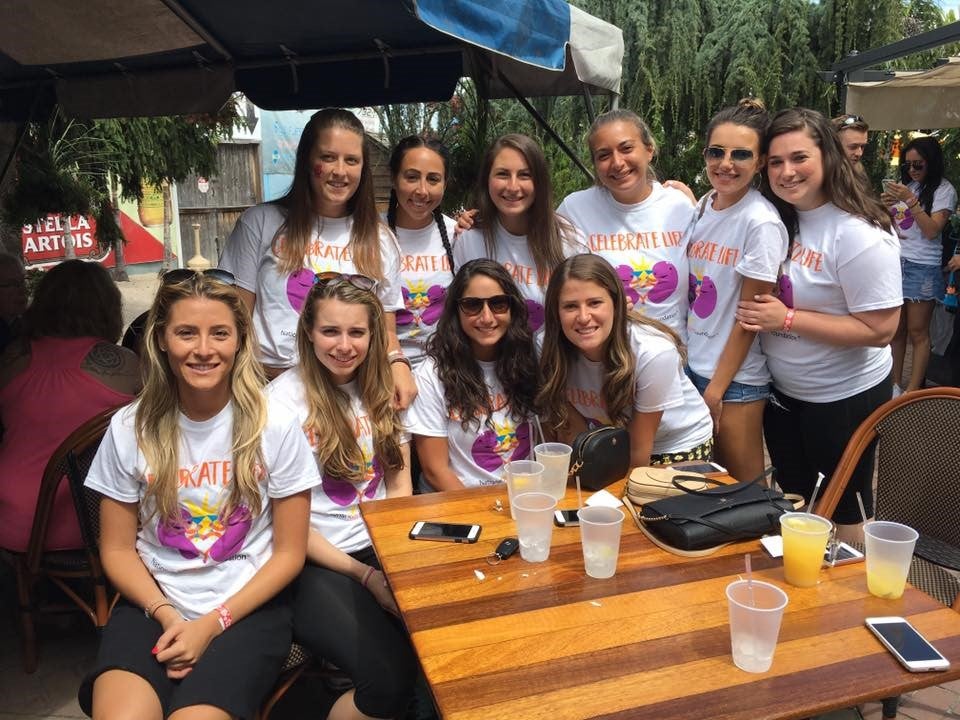 For more information about Team Kidney, or to start planning your own fundraiser, please contact Sean Rugenstein at (212) 889-2210 Ext. 296 or sean.rugenstein@kidney.org.