This year we're thinking comfort, health, convenience, and practicality! Here are our top picks, guaranteed to bring a smile and joy this Holiday Season!

Wireless Headphones or Earbuds –
No more tangled cords, and with the wide variety to choose from, you're sure to find something for the music lover, whether it's a patient who's trying to stay healthy with exercise or someone who's on dialysis.
Click here
for reviews and a list of favorites from PC Magazine.
Relaxamat Acupressure Relaxation Mat and/or Pillow
– an interesting way to relax and increase your energy based on a concept thousands of years old! An excellent choice for the caregiver in your life. Visit
www.relaxamat.com
for more information!
Body Lotion/Cream
– nothing says "dry skin" like a Minnesota winter, and this condition is especially challenging for those with kidney disease. The varieties are endless, but a favorite brand around here is
Kiehl's
. Available at
www.kiehls.com

The
Hidrate Spark Water Bottle 2.0
is perfect for the patient who needs to track their water intake. The bottle connects via Bluetooth to a hydration app that reminds you to stay hydrated.
http://hidratespark.com/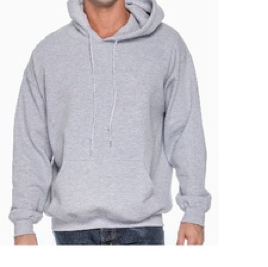 For those on dialysis,
Hemowear
makes comfortable clothing like great sweatshirts and tops designed with the dialysis patient in mind.
http://hemowear.com/
The OXO Salad Dressing Shaker makes creating your own dressings fast and fuss-free. Handy markings on the shaker make it easy to measure ingredients and stay on track this holiday season!
Of course a snuggly fleece
Lap Blanket
will also be on top of our list as Minnesotans can never have too many blankets! The old holiday standard of
Socks and Slippers
have made a comeback and let's face it, who doesn't have a drawer full of singles whose mate has mysteriously departed?
Lumbar Pillows
are another great gift for those who must sit for extended periods of time. The travel pillows from
www.mypillow.com
are perfect and are made right here in Minnesota!
We hope you enjoyed our list of Top Picks and happy shopping!