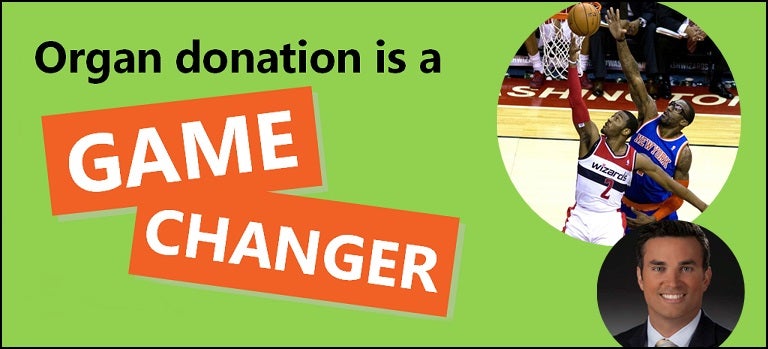 Join the National Kidney Foundation Serving the National Capital Area (NKF/NCA) for a charity basketball tournament to raise awareness for organ donation! On Sunday, April 10th, the Washington Wizards will face off against the Charlotte Hornets at the Verizon Center. Tournament participants will enjoy reserved seating and the opportunity to participate in the Wizards fan tunnel and high-five their favorite player. NKF/NCA will be on the concourse during the game signing up organ donors in honor of Donate Life Month.
Following the Wizards game, NKF/NCA and our sponsors will take the court for a 16-team, single-elimination tournament. Teams will compete in six-minute, half-court scrimmages in order to advance to the next round, but only one will win the championship! While the adults play ball, we'll be hosting fun and educational activities for kids of all ages!
This year's Honorary Chair is NBC 4 Washington's Chief Meteorologist and 2015 Tournament Semi-Finalist, Doug Kammerer!
Team sponsorships start at $2,500. Please contact Ashley Joyce at ashley.joyce@kidney.org or (202) 244-7900 ext. 707 to register your team or receive more information about the tournament.