Kidney Social Summit
Empowering You!

Sunday, March 24, 2019
12:15pm - 5:00pm
Kidney Social Summit
Sunday, March 24, 2019
12:15pm - 5:00pm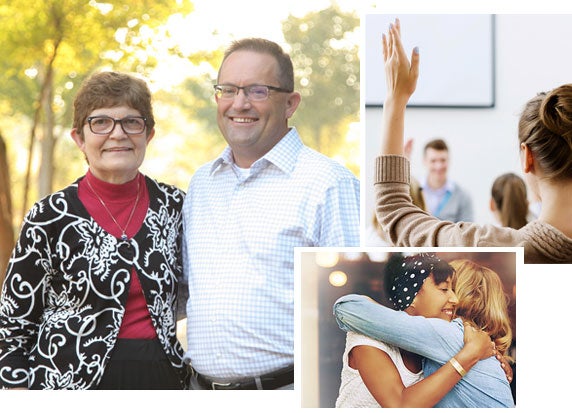 Join your kidney community for an educational and empowering day! Learn from professionals, patients and caregivers impacted by kidney disease. The Kidney Social Summit in Kansas City takes place on Sunday, March 24th, 2019 from 12:15 pm – 5:00 pm. The event is FREE and open to the public. However, registration is required as space is limited, every attendee should sign up individually.
CLICK HERE
to download the Kidney Social Summit Save the Date announcement.
Kidney Social Summit is a free event for patients, and up to two of their family members/caregivers. Each attendee must register individually. The seminar will focus on empowering kidney patients from early stage to transplantation. Interactive break-out sessions will encourage patients to share their stories and learn from others. Plus, local providers and organizations serving the CKD community are available in the exhibit area to provide attendees with information and additional resources.
CLICK HERE
to check out photos from last year's event.
Patient Education Sessions
Sessions will be led by local health care providers and those impacted by kidney disease. There will be 3 different learning tracks: CKD, Dialysis, and Caregivers. Individuals can attend any topics they would like, even if they do not fall under their designated learning track.
Topics for 2019 include
CKD Health Literacy
Intro to Container Gardening for Kidney Health
Kidney Friendly Cooking: Breakfast on the Go
Kidney Friendly Cooking: Building a Non-Boring Salad
Seeking Support & Resources
Parents as Caregivers
Advocating for You!
Clinical Trials & Kidney Research
And more!
Program Committee
Program Chair: Melissa Bensouda
Alexandra Garrick
Angela Cusimano, RD
Cindy Zielke, RN
Dick Kline
Kathleen Mallett, APRN
JoAnna Rogers
Jeanine Morgan
Kelly Grooms
Kendrick Breckenridge
Lynn Olivas
Marilee Clites, RN
Katelyn Walser, RN
Becky Deen, RD, LD, LMNT
Sheila Brace
Sue Hendon
Bernie Kline
Rhea Hughes
India Luetkemeyer, MS, RD, LD
Thank you to our sponsor

NKF Serving Western Missouri, Kansas and Oklahoma
6405 Metcalf Avenue
Suite 204
For information about this event contact:
JoAnna Rogers JoAnna.Rogers@kidney.org (913) 262-1551 ext. 473