Renal Roundtable Lecture
Monday, November 12, 2018
5:30 pm – 8:00 pm
Rochester Academy of Medicine
1441 East Avenue, Rochester, NY 14610
Program Overview
This unique dinner series provides a networking opportunity among colleagues in the field of nephrology, compelling presentations by thought leaders in chronic kidney disease, and an opportunity for group discussion. The program is complimentary and includes dinner. Space is limited, so register early!
Target Audience
Physicians
Advanced Practitioners
Nurses
Dietitians
Nephrology in 2050
The past 32 years have seen significant changes in the field of nephrology, and the next 32 years are expected to be characterized by continued progress. This talk will focus on some of the scientific advances, that if successful, could significantly alter the fields of dialysis and kidney transplantation by the year 2050.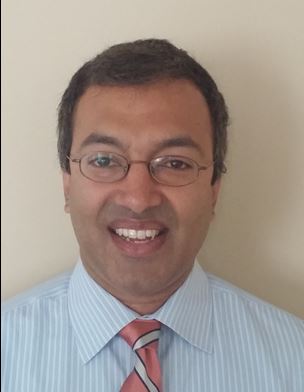 Led by Amol Shrikhande, MD
After completing his nephrology fellowship at Yale in 2010, Dr. Amol Shrikhande joined Nephrology Associates in Rochester, NY, where he has been ever since. As a general nephrologist, Dr. Shrikhande's day-to-day experience spans the spectrum of kidney disease. He has had an upfront seat to the current limitations of nephrology practice and has thus developed a significant interest in trying to understand the scientific advances that will eventually push the field forward. By grasping the restraints of pharmacologic therapy, he has also developed a special interest in the prevention of chronic kidney disease progression via dietary measures. He has previously spoken at the ANNA Great Lakes Chapter Annual Teaching Day, the Annual Joint Meeting of the Upstate and Western NY Councils on Renal Nutrition, and several Grand Rounds at Unity Hospital. As an aside, Dr. Shrikhande has a passion for promoting the often-undersold Rochester region, and his thoughts can be found in his non-bestselling book Rochesternomics: Why, Statistically Speaking, You Should Live in Rochester, NY.
Plant-Based Nutrition and Evolving Medical Paradigms
Why do changes in our scientific knowledge take so long to be put into medical practice? Why do we still treat most heart disease with drugs and procedures when we have known since the 1990's that most heart disease can be arrested and reversed with diet and lifestyle changes? Why was radical mastectomy the standard of care for breast cancer patients for almost 100 years? What happened to the physician who first proposed that we should wash our hands before examining a patient? These and other interesting questions will be explored during this lively presentation. Q&A to follow.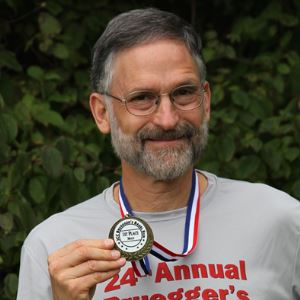 Led by Ted Barnett, MD, FACLM
The "High-Tech Doctor with Low-Tech Solutions." Dedicated to transforming the practice of medicine using the principles of Lifestyle Medicine and Plant-Based nutrition, Co-Coordinator, Rochester Area Vegan Society since 1995; Founder and CEO of Rochester Lifestyle Medicine, PLLC, (2015); Founding President and Board Chair, Rochester Lifestyle Medicine Institute (2017). Board-certified in Vascular & Interventional Radiology (1995); one of the first 204 physicians board-certified in Lifestyle Medicine (2017). Teaches a six-week Plant-Based nutrition course, accredited for physicians by the University of Rochester and which has reached nearly 700 people in the Rochester, NY area; lifelong birder and father of three adult children who are lifelong vegans.
Questions? Contact:
Elissa A. Rowley, Program Manager
(585) 598-3963 ext. 373
elissa.rowley@kidney.org
Sponsorship opportunities available. Please contact Elissa A. Rowley, elissa.rowley@kidney.org or (585) 598-3963 ext. 373 for inquiries.
Presented by
Supported by

NKF Serving Upstate New York
1344 University Avenue
Suite 270
For information about this event contact:
Ellen Scalzo ellen.scalzo@kidney.org (585) 598-3963 ext. 371