Renal Roundtable Series
A Program for Physicians and Advanced Practitioners
This unique dinner series provides a networking opportunity among colleagues in the field of nephrology, compelling presentations by thought leaders in chronic kidney disease, and an opportunity for group discussion following the presentation. This program is open to physicians (all specialties and primary care) and advanced practitioners.
The evening's Renal Roundtable program, including dinner, is complimentary to attendees. Space is limited, registration required for each of the three evening series.
Sponsorship opportunities available. Please contact JoAnna.Rogers@kidney.org or 913.262.1551 ext. 473 for inquiries.
Upcoming Events
April 24, 2018
New Insights into Lipids and Vascular Calcification in Patients with CKD and ESRD
This program will focus on the role of lipids in promoting vascular calcification in patients with chronic kidney disease (CKD) and end stage renal disease (ESRD). The epidemiology of both CKD and atherosclerosis will be reviewed, along with the mechanisms of vascular calcification. Discussion of the impact of lipid lowering therapy in cardiovascular outcomes and the progression of CKD will be highlighted with the latest clinical trial data. CLICK HERE to download program flyer.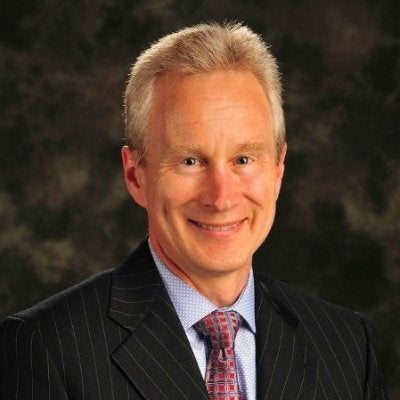 Led by Peter A. McCullough, MD, MPH, FACP, FACC, FCCP, FAHA, FNKF, FNLA, FCRSA
Baylor Heart and Vascular Institute After receiving a bachelor's degree from Baylor University, Dr. McCullough completed his medical degree as an Alpha Omega Alpha graduate from the University of Texas Southwestern Medical School in Dallas. He went on to complete his internal medicine residency at the University of Washington in Seattle, cardiology fellowship including service as Chief Fellow at William Beaumont Hospital, and master's degree in public health at the University of Michigan. Dr. McCullough directs cardiovascular education and research for the Baylor Health Care System and is a Vice Chief of Medicine at Baylor University Medical Center in Dallas, TX. He is an internationally recognized authority on the role of chronic kidney disease as a cardiovascular risk state with over 1000 publications.
---
September 6, 2018
Led by Srinivasan Beddhu, MD
University of Utah School of Medicine, Salt Lake City
---
November 8, 2018—To Be Announced
---
Program Committee
Aditi Gupta, MD, FNKF
University of Kansas Health Systems
Amna Ilahe, MD
University of Kansas Health Systems
Adnan Khan, MD, FASN, FNKF
University of Missouri-Kansas City School of Medicine
Truman Medical Center
Marilee Clites, RN
Research Medical Center
Christine Corbett, MSN, FNP-BC, CNN-NP, FNKF
Truman Medical Center
Yolanda Thompson-Martin, DNP, RN, ANP-C, FNKF
University of Missouri-Kansas City School of Medicine
Truman Medical Center
Amit J. Patel, MD, FASN
University of Missouri – Kansas City School of Medicine
Hemender Vats, MD
Midwest Nephrology Consultants
Ryan Lustig, MD
Kansas City Kidney Consultants
Reem Mustafa, MD, MPH, PhD
University of Kansas Health Systems
Ahmed Awad, DO
Kansas City Kidney Consultants
JoAnna Rogers
National Kidney Foundation
Alexandra Garrick
National Kidney Foundation
Thank you to our Sponsors and Exhibitors

SANOFI-GENZYME
NKF Serving Western Missouri, Kansas and Oklahoma
6405 Metcalf Avenue
Suite 204
For information about this event contact:
JoAnna Rogers JoAnna.Rogers@kidney.org 913-262-1551 ext. 473