This unique dinner series provides a networking opportunity among colleagues in the field of nephrology, compelling presentations by thought leaders in chronic kidney disease, and an opportunity for group discussion following the presentation.
This program is intended for physicians (all specialties and primary care) and advanced practitioners. The evening's Renal Roundtable program, including dinner, is complimentary to attendees. Space is limited, registration required for each of the three evening series. Please CLICK HERE to register to attend.
Session 3:
February 22nd, 2018 at 5:30 pm
Topic: Tolerance Induction in Clinical Kidney Transplantation
Led by: Dr. John Scandling, MD, Professor of Medicine (Nephrology) at the Stanford University Medical Center
Transplantation outstrips dialysis as renal replacement therapy but with it comes immunosuppression, its risks, and the side effects of the immunosuppressive drugs. Immune tolerance offers freedom from these risks, and coupled with freedom from rejection, may offer the prospect of "one (transplant) kidney for life." Dr. Scandling will present the major tolerance trials underway.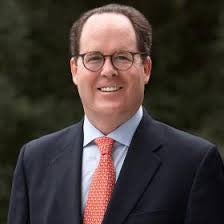 Dr. John Scandling is Professor of Medicine at Stanford School of Medicine and has been Medical Director of Kidney and Pancreas Transplantation at Stanford for over 25 years. He served as nephrology fellowship training program director from 2005 to 2017. He is a graduate of Davidson College and the Medical College of Virginia, completed residency in internal medicine at West Virginia University, and completed fellowship in nephrology at University of Rochester, where he served on the faculty for eight years before moving to Stanford.
Sponsorship opportunities available. Please contact JoAnna.Rogers@kidney.org or 913.262.1551 ext. 473 for questions.
Please CLICK HERE to register to attend. Space is limited.
This program is sponsored by:



Thu, 02/22/2018 - 10:30pm