Top 5 Summer Travel Tips for Kidney Patients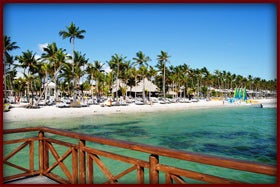 You've already broken out the shorts and t-shirts and cleaned your bbq grill. Summer's around the corner and even if you have kidney disease, you can take the road trip or exotic vacation you dreamed about all winter. With a little advance planning, you can buy those plane tickets or rent the RV. Here are the top 5 summer travel tips from the National Kidney Foundation.
Consult your doctor to determine whether your health is stable enough to withstand a trip and discuss your plans in detail, including destination, recreational activities, sports.


If you do in-center hemodialysis, talk to your social worker or nurse about making arrangements to do dialysis in the city to which you'll be traveling. Planning 6-8 weeks in advance is necessary in order to secure an appointment for treatment. If you're traveling to a popular vacation detination or during the holidays, give yourself even more time as guest spots in the dialysis units may be limited.


Put any essential medical information, your medication and supplies in your carry-on bags in case your luggage gets lost.


Bring enough medication to last for your entire trip as well as some extra for possible emergencies. Carry a written prescription in case you lose the medication and need more while you're away from home.


If you're traveling by plane or train, arrange for special meals such as low-salt, low-fat or diabetic, at the time that you make your reservation. Don't wait until you're on the aircraft or rail because at that time, airline personnel may not be able to accommodate your needs.
For more comprehensive information on traveling with kidney disease, click here