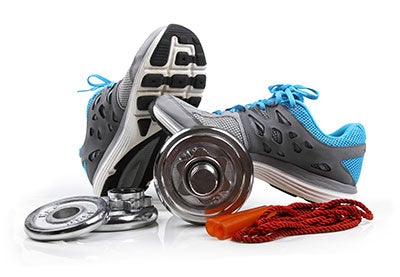 Individuals with moderate to severe chronic kidney disease (CKD) can safely exercise and expect significant improvements in cardiovascular fitness, according to a new report published in the National Kidney Foundation's American Journal of Kidney Diseases.
"Cardiovascular disease is the major cause of morbidity and mortality for patients with CKD," said Nicole Isbel, MD, an Associate Professor in the Department of Nephrology at Princess Alexandra Hospital, University of Queensland, Australia. "This study was unique in that we didn't disqualify any participants with preexisting conditions, such as high blood pressure, diabetes or previous heart disease. We demonstrated that exercise is a safe, and can significantly improve fitness in those with poorly controlled cardiovascular risk factors."
The study was based on 72 patients between 18-75 years old, with one or more uncontrolled cardiovascular risk factor and CKD as defined by an estimated glomerular filtration rate (eGFR) between 25-60mL/min/1.73 m2. Participants were predominantly male (63%) with moderately to severely decreased kidney function, 42% were diabetic, the mean BMI was 33 kg/m2, and 28% had a prior history of cardiovascular disease.
After a cardiac stress test and, if required, a review by a cardiologist, participants were prescribed exercises based on the American College of Sports Medicine guidelines recommending 150 minutes of moderate activity per week. Patients were encouraged to aim for at least 30 minutes of aerobic and/or strength training activities a day. The majority of patients chose walking, swimming and cycling.
At the end of 12 months, patients in the exercise group significantly increased their exercise capacity by 25% whereas those in a control group had a 2% decrease. Those in the exercise group were also able to walk further in a 6-minute walk test. There was also a small but significant weight loss observed in the intervention group.
"It's very noticeable how physically inactive patients with CKD can become and that they are often fearful of exercise," said Dr. Isbel. "This study shows exercise not only improves kidney patients' health, but makes them feel better. Exercise training should be part of the treatment plan. Doctors and nurses should have confidence to prescribe and promote exercise training, because it can be done safely and exercise programs can be designed for all, even if patients have had serious health issues."
Those with CKD who are interested in incorporating an exercise plan into their treatment should get their doctor or nephrologist to refer them to a qualified trainer. Researchers also recommend working with a multi-disciplinary team who can take into account a patient's medical history and exercise preferences.
It has been clearly established that adoption of healthy lifestyle habits, including exercise can prevent or slow the progression of kidney disease," said Thomas Manley, Director of Scientific Activities for the National Kidney Foundation. "It's very positive to see that a healthcare provider prescribed and monitored exercise model can also improve cardiovascular health in patients with advanced CKD."
The National Kidney Foundation (NKF) is the leading organization in the U.S. dedicated to the awareness, prevention and treatment of kidney disease for hundreds of thousands of healthcare professionals, millions of patients and tens of millions of Americans at risk. For more information, visit www.kidney.org.