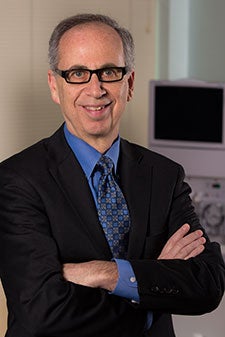 New York, NY – Bradley A. Warady, MD, has been named to the National Kidney Foundation (NKF) Board of Directors.
Dr. Warady is the Senior Associate Chair for the Department of Pediatrics and Director, Division of Nephrology at Children's Mercy Kansas City and Professor of Pediatrics at the University of Missouri-Kansas City School of Medicine.
"I feel very honored to be selected to serve on the Board of the National Kidney Foundation, having spent nearly three decades working with the organization on a variety of initiatives at both the national and local level," said Dr. Warady. "There remains a great deal to be accomplished in the areas of awareness, prevention and treatment, as defined in the NKF's strategic plan. The likelihood of successfully accomplishing the goals within the lofty plan starts with leadership, and I sincerely welcome the opportunity and responsibility that accompanies a position of leadership within the organization as a member of the Board."
Dr. Warady's major areas of research are chronic kidney disease (CKD) and end-stage renal disease (ESRD) management of children. He is the author/co-author of more than 400 peer-reviewed manuscripts, book chapters and invited papers. He has been on the writing groups for Kidney Disease Outcomes Quality Initiative (KDOQI) guidelines on pediatric bone disease, PD adequacy and pediatric nutrition, and has served as a member of the planning committee for the Spring Clinical Meetings.
He is the founder and medical director of Camp Chimer, a summer camp for children on dialysis or those with a kidney transplant, which has been operating for 30 years. He was also the recipient of the J. Michael Lazarus Award from the NKF in 2013 and received the Patrick and Virginia Clune 2006 Founders Award from the NKF of Kansas and Western Missouri.
The National Kidney Foundation is the leading organization in the U.S. dedicated to the awareness, prevention and treatment of kidney disease. For more information, visit www.kidney.org.