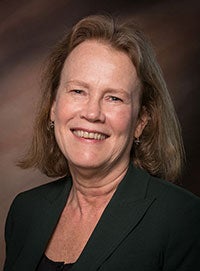 Kerry Willis, PhD
New York, NY (Nov. 10, 2014) – Kerry Willis, PhD, has been promoted to Chief Scientific Officer, the National Kidney Foundation (NKF) announced today.
In her new role, Dr. Willis will work to ensure that NKF's guidelines and clinical best practices for the care of patients with kidney disease are understood and applied by healthcare practitioners across the nation.
"For over 15 years, Kerry has provided exemplary scientific leadership at the National Kidney Foundation," said Bruce Skyer, CEO of the National Kidney Foundation. "This promotion recognizes her key role in advancing the knowledge and treatment of kidney disease, and reaffirms our goal of working closely with healthcare practitioners to positively impact the lives of kidney patients."
Dr. Willis received her PhD in Molecular Genetics from New York University Medical Center. She has been with NKF since 1998, and was previously the organization's Senior Vice President for Health Science and Education. She founded NKF's Medical Activities division and made it a priority to identify and apply the best science available to improve kidney disease patient care and outcomes.
Her work was instrumental in expanding the scope of NKF's medical activities beyond dialysis to encompass the entire spectrum of kidney disease through the creation of the Kidney Disease Outcomes Quality Initiative (KDOQI).
Dr. Willis spearheaded the publication of NKF's chronic kidney disease guideline, which defined and staged CKD for the first time. She has also guided program development, marketing and execution of NKF's professional education programs including continuing medical educational activities and NKF's Spring Clinical Meetings.
"I am excited about the progress we have made so far, and look forward to continuing my work with the National Kidney Foundation," Dr. Willis said. "It is a privilege to have the opportunity to positively change the lives of millions of Americans living with kidney disease."
The National Kidney Foundation (NKF) is the leading organization in the U.S. dedicated to the awareness, prevention and treatment of kidney disease for hundreds of thousands of healthcare professionals, millions of patients and their families and tens of millions of Americans at risk. For more information on kidney health, visit kidney.org