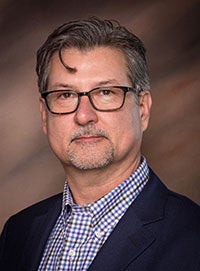 Kevin Longino
New York, NY (March 18, 2015) — Bruce Skyer, of the National Kidney Foundation (NKF), will be stepping down from his position as CEO as of May 18, 2015, Skyer and NKF's Board of Directors announced today. Skyer joined NKF in April 2010 as Chief Operating Officer. He was appointed CEO in October 2011.
"I am so proud of what we all accomplished over my five years at NKF," said Skyer. "Because of our hard work, millions of kidney patients and practitioners can count on the National Kidney Foundation being here for many years to come. As I seek my next professional challenge, I want to thank the volunteers and staff, and I wish nothing but the best for the Foundation and, most importantly, for the patients."
"Bruce has guided the National Kidney Foundation in his tenure as Chief Executive. I want to thank Bruce on behalf of the Board and our employees for his dedicated leadership in service to the Foundation and to the millions of people who benefit from our work. The changes he initiated help position the Foundation to enter a new era in which we can focus on growth and program in order to advance our mission of awareness, prevention, and treatment," said NKF Chairman Gregory W. Scott.
Kevin Longino, a member of the Board of Directors Executive Committee, has been named as interim executive officer, and will work closely with Skyer during this transition. The Board of Directors will direct a search for a permanent replacement.
The National Kidney Foundation is the leading organization in the U.S. dedicated to the awareness, prevention and treatment of kidney disease for hundreds of thousands of healthcare professionals, millions of patients and their families, and tens of millions of Americans at risk. For more information, visit www.kidney.org.