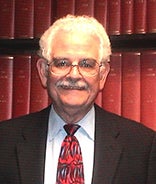 New York, NY (November 8, 2004) - The National Kidney Foundation announced the election of David Warnock, MD as the President of NKF.
Dr. Warnock is professor of Medicine and Physiology, and Director of the Division of Nephrology at the University of Alabama at Birmingham (UAB). A resident of Birmingham, his involvement with the NKF spans more than a decade, on both national and local levels. A widely published kidney researcher, Dr. Warnock's interests focus on the link between high blood pressure and kidney disease. Dr. Warnock is a recipient of the Tinsley Harrison "Outstanding Clinical Teacher" Award and a member of the American Society for Clinical Investigations and the American Association of Physicians.
The National Kidney Foundation is dedicated to preventing kidney and urinary tract diseases, improving the health and well being of individuals and families affected by these diseases, and increasing the availability of all organs for transplantation.