NKF has a number of expert spokespeople available for interviews on kidney disease, COVID-19, transplantation and other topics. If you are a reporter interested in contacting any of the experts profiled below, please reach out to Karla Thomas, 212-889-2210, ext. 133 or karla.thomas@kidney.org.
Kevin Longino

CEO
National Kidney Foundation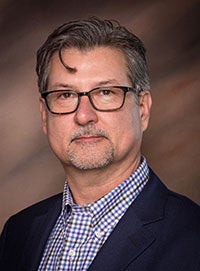 Kevin Longino has been Chief Executive Officer (CEO) of the National Kidney Foundation since 2015. He first became involved with the organization in 2008 as a volunteer advocate, and in 2012 he joined the national Board of Directors. As CEO, Kevin leads a team headquartered in New York, NY, and field offices around the country. NKF is supported by thousands of volunteers nationwide and serves millions of patients and healthcare providers seeking support and education every year.
Before his tenure at NKF, Kevin held executive positions at Compaq Computers Corp. from 1987-2000. After his own diagnosis with kidney disease, he became an entrepreneur, an angel investor, and mentor to several startup technology companies, including the successful start-up ClearFactr. Kevin served on the Board of Directors for Sears Hometown and Outlet Stores, Inc. and was member of its Audit Committee and Special Committee.
In 2004, Kevin received a life-saving kidney transplant and is now 15 years "kidney strong". He readily shares his story and uses his experience to help other kidney disease patients.
Kevin earned a post-graduate diploma in Financial Strategy from Oxford University, England. He holds a BS in Marketing and MBA from Louisiana Tech University. He lives in Greenwich, CT, with his wife.
Kerry Willis, Ph.D.

Chief Scientific Officer
National Kidney Foundation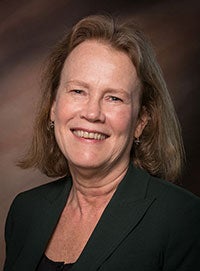 Kerry Willis, PhD, is the Chief Scientific Officer of the National Kidney Foundation (NKF) and has been since 1998. She oversees all NKF-sponsored research and professional education programs, including the highly acclaimed and attended Spring Clinical Meetings, the clinical practice guidelines NKF's Kidney Disease Outcomes Quality Initiative (KDOQI), and four peer-reviewed journals devoted to chronic kidney disease.
Prior to joining NKF, Dr. Willis was editor-in-chief of the Life Sciences Division of Academic Press. She received her PhD in Molecular Genetics from New York University's Sackler Institute for Biomedical Sciences. She created, developed, and currently oversees the NKF Patient Network, the first national registry for patients with all stages of CKD, which combines patient-reported health information with data from electronic health records.
Joseph A. Vassalotti, MD

Chief Medical Officer
National Kidney Foundation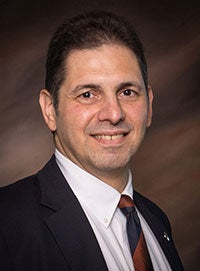 Nephrologist Joseph A. Vassalotti, MD, is the Chief Medical Officer of the National Kidney Foundation (NKF) and Associate Clinical Professor of Medicine in the Division of Nephrology, at Icahn School of Medicine at Mount Sinai in New York, NY. He received his medical degree with Distinction in Research from the SUNY Stony Brook School of Medicine and completed an Internal Medicine Residency and Nephrology Fellowship at the Johns Hopkins Hospital. At NKF, his major focus is implementation of evidence-based clinical practice guidelines in chronic kidney disease (CKD), including the NKF's Kidney Disease Outcomes Quality Initiative (KDOQI), particularly through guidance of the NKF's primary care initiative, called CKDintercept. He has served as co-principal investigator for the U.S. Center for Disease Control and Prevention (CDC), demonstration project "CKD Health Evaluation and Risk Information Sharing" (CHERISH), which aimed to identify individuals at high risk for kidney disease in the U.S. and as an investigator for the U.S. National Institutes of Health (NIH) sponsored clustered practice randomized trial entitled, "Evidenced-Based Primary Care for Kidney Disease."
Dr. Vassalotti has held multiple roles over the last decade with the Centers for Medicare & Medicaid Services (CMS) Fistula First National Quality Improvement Initiative for Hemodialysis, including as lead physician consultant from 2013 through 2015. He has served on numerous committees that shape innovation and health policy in kidney disease for the CDC, the NIH and CMS. Currently, he serves as principal investigator for the Kidney Score Platform an NKF educational project funded by the U.S. Department of Veterans Affairs for Innovation to improve awareness and education among veterans with and at risk for kidney disease. Dr. Vassalotti has published more than 80 times in peer-reviewed journals and has been featured in Castle Connolly's Top Doctors and Best Doctors in America.
Paul Palevsky, M.D.
NKF President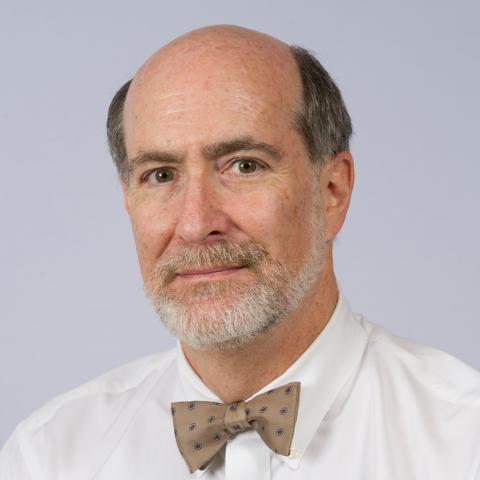 Professor of Medicine
University of Pittsburgh School of Medicine VA Pittsburgh Healthcare System

Read Dr. Palevsky's biography here.
Holly Kramer, M.D., MPH
Past NKF President
Associate Professor of Public Health Sciences and Medicine, Division of Nephrology and Hypertension
Loyola University Chicago
Maywood, IL
Read Dr. Kramer's biography here.