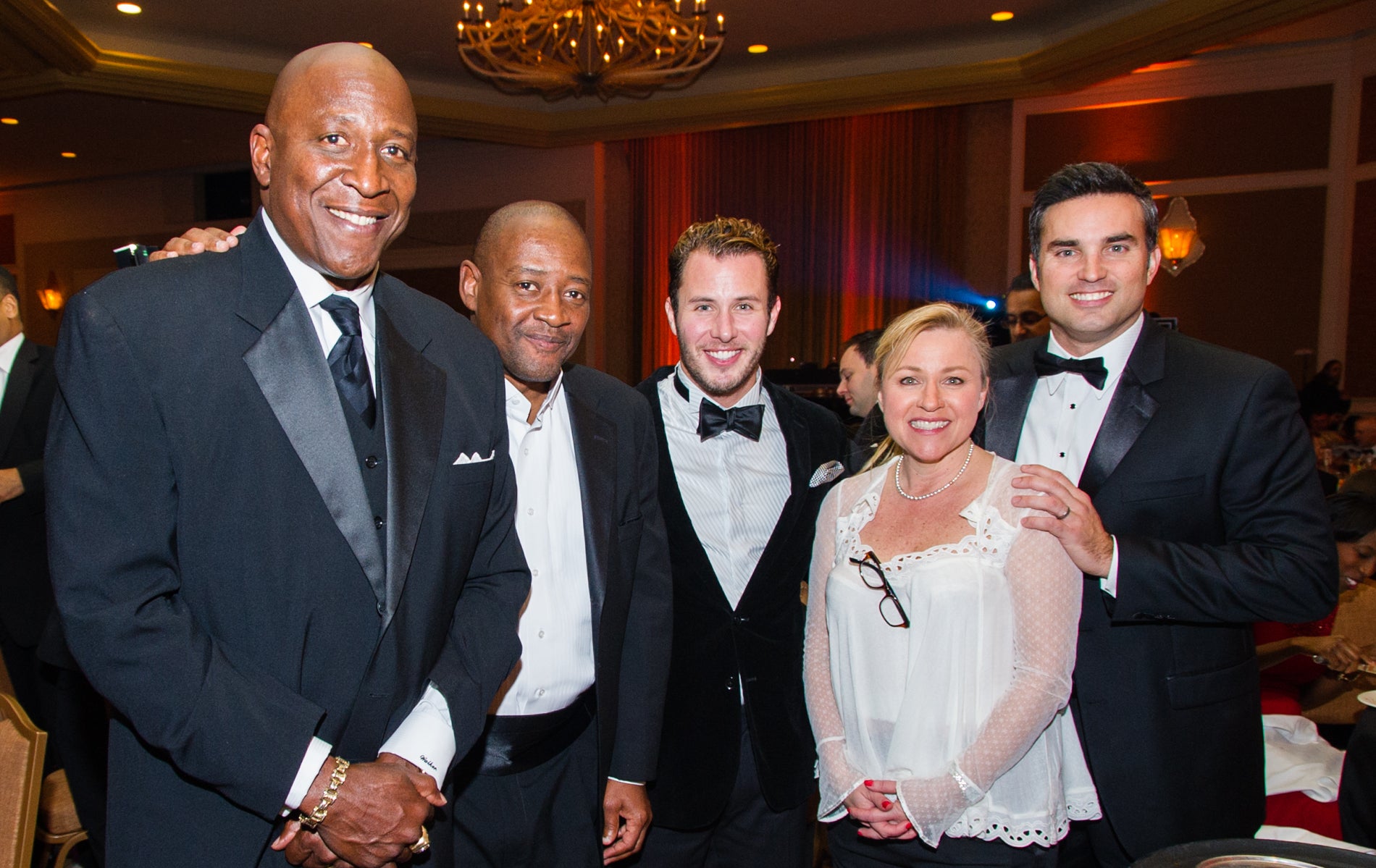 Rick "Doc" Walker, Mike Byrd, Ryan Rauner, Michele Anthony, and Doug Kammerer
Thank You!
Thanks to the generous support of our many donors and volunteers, the 34th Annual Masquerade Kidney Ball was a huge success! The National Kidney Foundation Serving the National Capital Area (NKF/NCA) honored leaders in the fight against kidney disease in the greater Washington, DC community and around the world, including His Highness Sheikh Mohammed Bin Zayed Al Nahyan, Crown Prince of Abu Dhabi and Deputy Supreme Commander of the UAE Armed Forces, Bob Dandridge and the Washington Wizards, and longtime patient advocate Johnnie Cannady.
Our Mission Appeal segment featured Virginia native Rachel Schreibman. Rachel was diagnosed with IgA Nephropathy, an autoimmune disease, at age 22. In the years since, she has undergone two kidney transplants, the first from her twin sister, Stephanie, and the second from a close friend, Nicole. Thanks to these amazing gifts of life, Rachel was able to earn a Master's degree in Art Therapy and, with Nicole, has pioneered Kindred Kidneys, a creative arts program that provides a therapeutic outlet for individuals on dialysis. Her inspiring story helped us to raise nearly $100,000 to support our programs and services for patients and their families.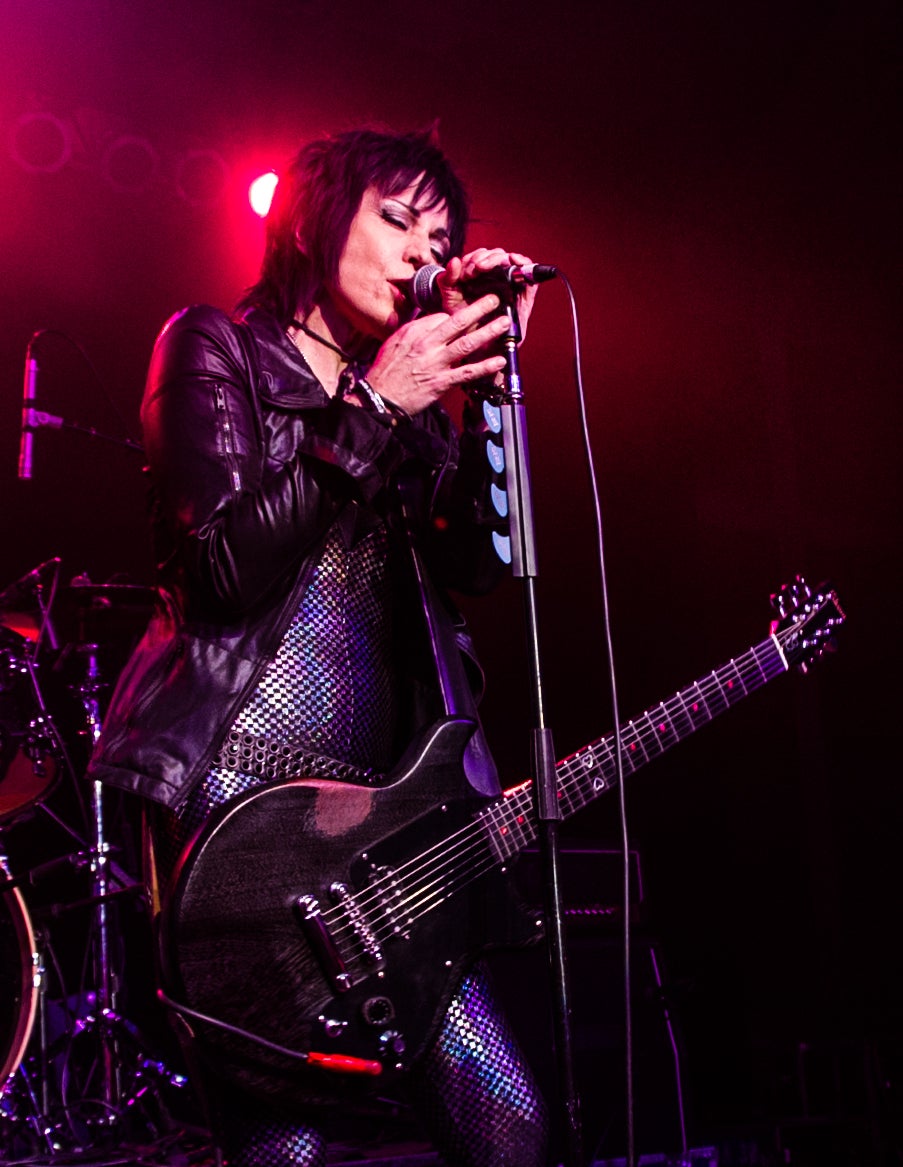 Joan Jett serenading Kidney Ball guests
Following an exciting live auction, Joan Jett and the Blackhearts took the stage and delivered a high-energy set that kept the audience on their feet. The band rocked out with many of their greatest hits, including "Bad Reputation" and "I Love Rock n' Roll."
NKF/NCA would like to thank everyone who helped make the 34th Annual Kidney Ball possible, especially our 2014 Kidney Ball Chair, John Wasson, President and COO of ICF International, our Executive and Auction Committees, our generous sponsors, and all of our attendees. We hope to see you again next year!
If you missed this year's gala, be sure to check out our Mission Appeal video on YouTube and browse our remaining silent auction packages on our Giving Center website. You can also find more photos of the evening on our Facebook page!