The Council of Nephrology Nurses and Technicians has created an honor in the name of Carol Mattix, a home dialysis training nurse of the last century who worked tirelessly to improve the lives of kidney patients. The 2021 recipient is Maria Rosley DeClaro, RN, BSN, CNN.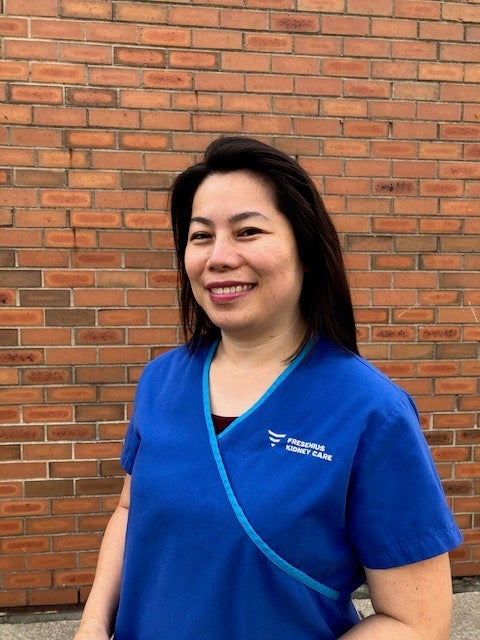 Rosley DeClaro has been a Registered Nurse at Fresenius Kidney Care for over 20 years. During her time at Fresenius, she has served in many roles, including direct patient care and managerial roles. In 2009, Rosley truly found her professional calling as she entered the world of Home Therapies. As a Home Therapy Nurse, Rosley has worked tirelessly to support her patients, and to give them the freedom and quality of life they never imagined on dialysis.
In addition to her compassion and patience, Rosley is a leader and an innovator. She has been instrumental in developing nine Home Therapy programs throughout the Chicago Region. While this is certainly an undertaking, Rosley draws strength from her ability to understand the whole picture-- from the technical aspects, to staff development, to patient and physician engagement. Most recently, Rosley has expanded her skillset to include Pediatric Dialysis, where she has been adept at delivering services to children of varying ages and developmental needs.
As the dialysis world turns more towards Home Therapies, Rosley's guidance and wisdom is more valued and appreciated by her fellow nurses than ever.
Past Carol Mattix Award Recipients:
2020 - Teri Jo Kinnison, RN, BS, CNN
2019 - Anne Diroll, RN, CNN