This award was established in honor of Celeste Castillo Lee, a longtime advocate for patient-centered care and empowerment. It is the highest honor given by the National Kidney Foundation to a distinguished kidney patient who exemplifies NKF's mission and Celeste's legacy of putting patients at the center of all aspects of healthcare through their involvement with NKF and community partners. The 2020 recipient is Erich Ditschman.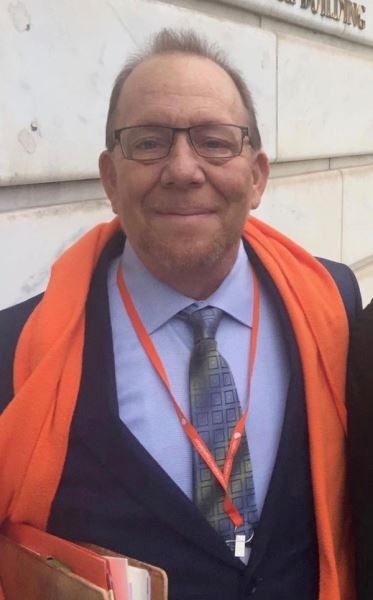 Erich Ditschman is an exceptional, tireless advocate and peer mentor for kidney patients. He is an active and engaged member of NKF's Kidney Advocacy Committee. In 2018, Erich co-chaired NKF's KDOQI Home Dialysis Controversies Conference which aimed to remove the barriers to home dialysis so that it becomes a viable choice for anyone on dialysis. Erich has been on home hemodialysis since 2006 and he is passionate about the benefits of home dialysis and positive impact on lifestyle.
As an environmental scientist his career focuses on protecting and restoring water resources throughout Michigan. Ten years after starting dialysis in 2001, he paddled the length of the Grand River, Michigan's longest at 250 miles, to raise money for kidney research, education, and to show that one can be active on dialysis. His fundraising team, The Riverdudes, is a regular at the Kidney Walks. He is involved with focal segmental glomerulsclerosis research. FSGS was the cause of his kidney failure and also affected two transplanted kidneys–one of which was donated by his wife, Andria. He and Andria have two children and reside in the Red Cedar River Valley, the heart of Spartan country.

Past Celeste Castillo Lee Patient Engagement Award Recipients:
2019 - Mary Baliker
2018 - Risa Simon
2017 - Derek Forfang