Dear Transplant Recipient: An Open Letter to Transplant Recipients about Writing to Donor Families
By Lisa Petersen, MSW, Donor Sister
It's difficult to imagine how hard it must be for a transplant recipient to find the right words when contacting their donor family. How do you convey your feelings? A donor sister shares questions that may serve as a guide to help you contact your donor family.
Read on for advice on handling this very delicate situation.
State Initiatives to Protect Transplant Recipients and Increase Organ Donation
By Caroline E. Jennette, MSW
NKF's "End the Wait" campaign reflects an increasing recognition nationally that kidney transplantation is the treatment of choice for many with end-stage renal disease (ESRD), and an awareness of the growing imbalance between available organs and number of patients on the waiting list. In the past decade, many states have begun to address similar tenants of the campaign, sometimes with the help of federal legislation.
Click here for an overview of state policy initiatives.
Join us for the next Coffee House Conversations telephone call!
On these free, interactive telephone calls, you will hear from experts and be given an opportunity to ask questions. Find out more and register today.
The Gift with No Name: A Non-Directed Living Donor Story
By Gary Anderson
When Gary Anderson discovered he would receive a kidney transplant from a non-directed donor, a complete stranger, he was overwhelmed by this incredible act of generosity. Following a successful transplant, Gary finally had the opportunity to meet his donor and thank the person who gave him this gift of life.
Read more of Gary's inspiring story here.
Surgical Wounds-Foods that Heal
By Janelle Gonyea, RD, LD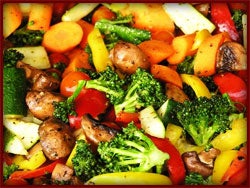 Receiving a transplant requires a surgical procedure, creating an incision that will need to heal properly to get you back on your feet again as soon as possible. To promote healing after the transplant procedure, it is important for you to do the following: maintain good nutritional stores prior to transplant, achieve and maintain a reasonable body weight prior to transplant and eat well-balanced meals after the procedure.
Click here for important tips on avoiding infections and promoting proper healing.
Make Your Voice Heard
Join the National Kidney Foundation People Like Us Take Action Network and learn how to become an effective advocate. Learn more
Scar Massage—How to Promote Healing
By Martha Walker, Physical Therapist, DPT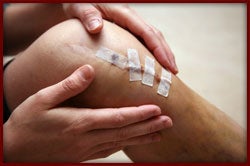 After your transplant surgery, whether you are the recipient or the living donor, everyone from your doctors to your family to your therapists have been telling you it's important to move, walk, and work on getting stronger. One thing that may have gotten overlooked is the benefit of scar massage.
Read on for simple massage techniques you can perform during the healing process.
Take Charge of Managing Your Health
By Chris L. Wells, PhD, PT, CCS, ATC
With the complexity of health care and the difficulty many of us have in getting effective care, it is our responsibility to take control of our own health. It's important to be the center of your care-giving team and be active in the decision making process and treatment plan implementation.
Learn how to develop a comprehensive health plan with a good chance of success here.
Click here for the Transplant Chronicles Editorial Board
Current Issue:
Spring 2008 - Transplant Chronicles (PDF 2.1 mb)
--->
For past issues of Transplant Chronicles please visit the archive.