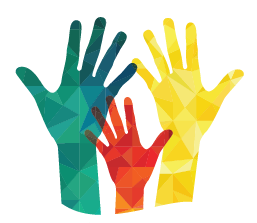 Sign Up to Volunteer
Thank you for your interest in volunteering your time, talent and expertise with NKF. You're already on your way to making a measurable impact in the kidney community!
Please take a moment to provide us with some information about you, your volunteer interests and availability. Once the form has been submitted, a member of our team will be in touch shortly to get you started on your path of service with NKF.
Kidney & Transplant Symposium -Roll the beautiful bean footage! (A/V assistant)
Role Length: Multiple Days
Dates: Mar 3, 2020 - Mar 4, 2020
Assist with public relations, communications and marketing for local special events and other community-based awareness campaigns. Volunteers will help send out press releases or media advisories to local reporters and conduct pre/post event phone calls to news outlets. Use your media prowess to keep NKF's mission moving forward.
March 3-4, 2020
Ensure seamless management of pre-loaded slides for educational sessions; post conference updates on social media; communicate with venue A/V staff and make sure the lights stay on!
NKF Office
NKF Serving Central Ohio