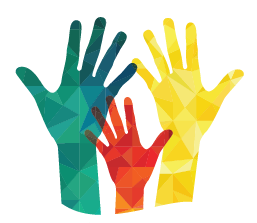 Sign Up to Volunteer
Thank you for your interest in volunteering your time, talent and expertise with NKF. You're already on your way to making a measurable impact in the kidney community!
Please take a moment to provide us with some information about you, your volunteer interests and availability. Once the form has been submitted, a member of our team will be in touch shortly to get you started on your path of service with NKF.
Registration Volunteers
Role Length: Single Day
Dates: Apr 4, 2020 - Apr 4, 2020
One of the most effective ways that we fight kidney disease together is through NKF's community-based KEEP Healthy program, which screens participants around the country for kidney disease. You can help to administer kidney health checks in your area and reach more Americans at-risk. Activities may include: Supporting the registration and greeting process, aiding participants in completion of health surveys, taking Body Mass Index (BMI), height, weight, blood pressure and other readings to assess risk.
Primary Duties/Responsibilities:
• Welcome and register each KEEP Healthy event participant as they arrive.
• Print each participant's name and information legibly on Registration Log.
• Understand the KEEP Healthy Process and be able to answer general questions about the program.
• Distribute the KEEP Healthy Survey and a numbered manila folder to each participant. Although there are no participant ID numbers for KEEP Healthy, participants are given a numbered folder to place their forms as they go through the KEEP Healthy process. This number will also be used by volunteers labeling the urine specimen cups for participants who are eligible for the ACR urine test.
• Document the folder number next to the participant's name on the left margin of the KEEP Healthy Registration Log. This is helpful for identifying any misplaced folders during the event. Keep in mind, this number should not be transcribed onto the Survey or Evaluation forms since the participant's results must remain anonymous.
NKF Office
NKF Serving Northern California