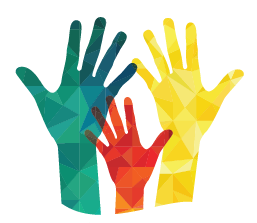 Sign Up to Volunteer
Thank you for your interest in volunteering your time, talent and expertise with NKF. You're already on your way to making a measurable impact in the kidney community!
Please take a moment to provide us with some information about you, your volunteer interests and availability. Once the form has been submitted, a member of our team will be in touch shortly to get you started on your path of service with NKF.
Help Spread Awareness as a Community Outreach Volunteer
Role Length: Ongoing
Dates: - Mar 31, 2020
The Community Outreach Volunteer will act an NKF ambassador and represent the organization with professionalism and compassion at local health fairs or other public opportunities to engage the kidney community in our life-saving mission.
Primary Tasks:
• Welcome participants as they arrive.
• Get acquainted with the NKF educational brochures and materials available on site, as well as other NKF resources available. Should participants request more information you can refer them to the NKF's website (www.kidney.org), or to call NKF Cares toll free at 855-NKF-Cares (653-2273)
• Encourage participants to share the educational materials with family members and others they know, who may be at increased risk for kidney disease.
• Distribute any NKF giveaway items available.
• Thank participant for attending the program and/or promote any future programs or events sponsored by the local office.
NKF Office
NKF Serving Central Ohio