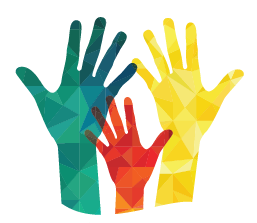 Sign Up to Volunteer
Thank you for your interest in volunteering your time, talent and expertise with NKF. You're already on your way to making a measurable impact in the kidney community!
Please take a moment to provide us with some information about you, your volunteer interests and availability. Once the form has been submitted, a member of our team will be in touch shortly to get you started on your path of service with NKF.
Physician Consultation at KEEP Healthy Screening
Role Length: Single Day
Dates: Mar 12, 2020 - Mar 12, 2020
One of the most effective ways that we fight kidney disease together is through NKF's community-based KEEP Healthy program, which screens participants around the country for kidney disease. You can help to administer kidney health checks in your area and reach more Americans at-risk. Activities may include: Supporting the registration and greeting process, aiding participants in completion of health surveys, taking Body Mass Index (BMI), height, weight, blood pressure and other readings to assess risk.
Responsibilities:
 Welcome each participant and review the following information:
 All kidney health facts on the Participant Information and Results card
Reviewing this information is important, since one of the KEEP Healthy goals is
to raise the general public's awareness about kidney disease and who's at risk.
Information regarding knowledge gained by program participants is collected
on the KEEP Healthy Program Evaluation at Station 7.
 Risk factors for kidney disease which are self-reported by the participant
on the KEEP Healthy Survey. (Q. #'s: 2, 3, 4, 8, and 9)
 BMI
 Blood pressure measurement
 ACR urine test results (provided to individuals at-risk only)
 Check any of the participant's risk factors for kidney disease on the
Information for Your Healthcare Provider card. (This card should only be
given to anyone that has any of the risk factors for kidney disease indicated on the card.
Do not distribute card to participants who do not have at least one of the risk factors.)
 Provide healthcare referral list to individuals who indicate they do not have
access to a healthcare provider.
 Distribute appropriate NKF educational brochures to participants and inform
them additional information is available at the NKF Resource Center (Station 8).
The following brochures should be available at this station, for distribution to
participants:
 Are You at Increased Risk for Chronic Kidney disease? (Item #11-10-1814 or
Spanish version - Item #11-10-1816)
 High Blood Pressure and Chronic Kidney Disease (Item #11-10-0212 or Spanish
version – Item #11-10-0214)
 Diabetes and Chronic Kidney Disease (Item #11-10-0209 or Spanish version –
Item #11-10-6613)
 Do not collect any forms from the participant at this station. The participant
should proceed to the next station with all their forms in the folder provided.
 Give KEEP Healthy Program Evaluation to each participant. Ask them to
complete it at Station 7.
Skill Sets: Familiarity with current chronic kidney disease guidelines and risk factors for
kidney disease. Educate participants to ensure they gain a better understanding of
their kidneys, risk factors for kidney disease, and ways to keep their kidneys healthy, as
result of participating in the program. Provide general health information about the
participant's KEEP Healthy BMI, blood pressure measurement and ACR urine test result
(if provided) without imparting specific medical advice or personal opinions. Respectful
of patient confidentiality.
Required training and/or credentials:
 Participation in a NKF KEEP Healthy staff training required.
 Must have one of the following state recognized medical credentials: Physician
(MD, DO), Physician Assistant (PA), Nurse Practitioner (NP), Advanced Practice
Registered Nurse (APRN) or Registered Nurse (RN)
NKF Office
NKF Serving the Alleghenies