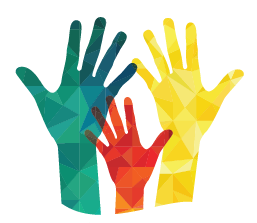 Sign Up to Volunteer
Thank you for your interest in volunteering your time, talent and expertise with NKF. You're already on your way to making a measurable impact in the kidney community!
Please take a moment to provide us with some information about you, your volunteer interests and availability. Once the form has been submitted, a member of our team will be in touch shortly to get you started on your path of service with NKF.
Vendor Load-In and Set Up
Role Length: Single Day
Dates: Oct 4, 2020 - Oct 4, 2020
Provide logistical or customer service support at a Kidney Walk near you - the nation's largest walk to fight kidney disease. Held in nearly 100 locations nationwide, this noncompetitive 3- to 5-mile walk unites communities with a shared determination to end kidney disease.
We need you to make it happen: volunteers support our attendee registration area, hand out water bottles, assist with donation collection and so much more!
Assist the sponsors and vendors at the Denver Kidney Walk with unloading equipment and setting up as needed. Vendors arrive on October 4, 2020 at City Park from 6:30 A.M. to 9:30 A.M.
NKF Office
NKF Serving Colorado, New Mexico, Montana, and Wyoming