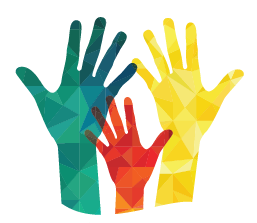 Sign Up to Volunteer
Thank you for your interest in volunteering your time, talent and expertise with NKF. You're already on your way to making a measurable impact in the kidney community!
Please take a moment to provide us with some information about you, your volunteer interests and availability. Once the form has been submitted, a member of our team will be in touch shortly to get you started on your path of service with NKF.
2020 New York City Kidney Walk Social Ambassador
Role Length: Ongoing
Dates: Aug 18, 2020 - Nov 15, 2020
If you are as passionate about social media as you are about improving the lives of kidney patients, then this is for you. The Social Ambassador is a dedicated walker or NKF follower who loves to share their experience, meaningful content, and updates on social media platforms. A Social Ambassador will work in partnership with the National Kidney Foundation staff to build and implement a strategy across social media channels to give a voice to kidney patients across the country, inspire hope, and empower others to join us on the path to a healthier nation.
PRIMARY DUTIES:
1. Utilize social media channels to activate the kidney community and bring awareness to our movement of hope for all patients and their families.
2. Promote LaceUp campaign initiatives and add your voice to the messages of the NKF
3. Inspire others to join our movement by sharing personal story and Walk experience
4. Respect and adhere to the National Kidney Foundation mission statement
5. Have Fun
TIME COMMITMENT:
1. Attend monthly meetings: 1 hour/month
2. Work with NKF Staff: 1 hour/month
3. Participate in Kidney Walk LaceUp event day
BENEFITS OF PARTICIPATION:
1. Be a part of team while supporting the National Kidney Foundation
2. Recognition as an NKF Champion on social media
3. Insider scoop on all things Kidney Walk related
4. Platform and resources to share your kidney story with others (if you want to!)
5. Choice of NKF branded incentives
QUALIFICATIONS:
1. Passionate about the National Kidney Foundation
2. Basic understanding of social media platforms including tagging users, using hashtags, etc.
3. Your thumb is always swiping and scrolling!
4. Team Player
5. Organized
6. Can be bilingual
NKF Office
NKF Serving Greater New York