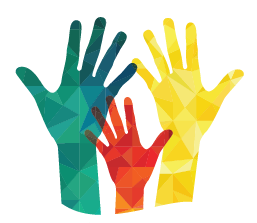 Sign Up to Volunteer
Thank you for your interest in volunteering your time, talent and expertise with NKF. You're already on your way to making a measurable impact in the kidney community!
Please take a moment to provide us with some information about you, your volunteer interests and availability. Once the form has been submitted, a member of our team will be in touch shortly to get you started on your path of service with NKF.
Mission & Advocacy Tent Volunteer
Role Length: Single Day
Dates: Jun 12, 2022 - Jun 12, 2022
You're already on your way to making a real impact!
Volunteers are the heart of our work to improve the lives of kidney patients and promote
kidney health—YOU are central to who we are, what we do, and how we do it. No matter
your role—from program delivery and event execution, to advocacy, fundraising, and professional
engagement—we rely on Volunteers to drive change in the kidney community.
Volunteers assisting in the NKF Mission Tent should arrive at 6:00am for event set-up. This includes placing tables and chairs around the field, hanging signage, and setting up the literature and giveaways in the Mission Tent. During the event, Mission Tent volunteers will be assigned to a hub of the tent where they will either distribute spirit materials, pass out NKF literature, share advocacy information, or facilitate the writing of community get well notes.
Volunteers are asked to stay until the Walk's completion to assist with breakdown. Breakdown will be complete by 12:00pm.
Volunteers should wear jeans, khakis, or shorts of an appropriate length. A volunteer shirt will be provided. Comfortable tennis shoes are strongly suggested.
NKF Office
NKF Serving Northern Ohio