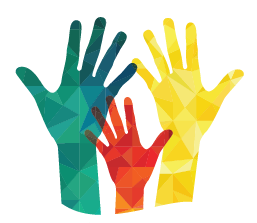 Sign Up to Volunteer
Thank you for your interest in volunteering your time, talent and expertise with NKF. You're already on your way to making a measurable impact in the kidney community!
Please take a moment to provide us with some information about you, your volunteer interests and availability. Once the form has been submitted, a member of our team will be in touch shortly to get you started on your path of service with NKF.
Afternoon Help Volunteer
Role Length: Single Day
Dates: Jun 5, 2022 - Jun 5, 2022
Provide logistical or customer service support at a Kidney Walk near you - the nation's largest walk to fight kidney disease. Held in nearly 100 locations nationwide, this noncompetitive 3- to 5-mile walk unites communities with a shared determination to end kidney disease. We need you to make it happen: volunteers support our attendee registration area, hand out water bottles, assist with donation collection and so much more! Join us Sunday, June 5th from 9:30am-11:30am and help with afternoon walk activities and clean up. Duties include: Cheer on walkers, hand out waters and clean up sponsor, registration, kids activity, and snack tables.
NKF Office
NKF Serving Colorado, New Mexico, Montana, and Wyoming