The Donald W. Seldin Award was established to recognize excellence in clinical nephrology in the tradition of one of the foremost teachers and researchers in the field, Dr. Donald W. Seldin. The 2021 Donald W. Seldin Award recipient is Mark Perazella, MD.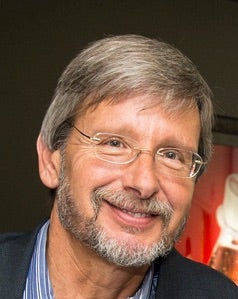 Mark A. Perazella is a Board-certified nephrologist and Professor of Medicine in the Section of Nephrology at Yale University School of Medicine and West Haven VA Medical Center in West Haven, Connecticut. His academic career has centered on his role as a clinician and educator. He completed a 12-year term as Yale Nephrology Fellowship Training Program Director. He is currently Director of the Acute Dialysis Program at Yale-New Haven Hospital, and Medical Director for the Yale Physician Associate and PA On-line Programs.
Dr. Perazella was co-Chair for the NKF Spring Clinical Meeting 2019 in Boston and Program Chair for the Spring Clinical Meeting 2020. He was Education Co-Director for the ASN Board Review Course & Update (2014-2020) and completed a 6-year term as a member of the ABIM Nephrology Subspecialty Exam Writing Committee. He also served on the ASN Continuing Professional Development and Post-Graduate Education Committees, and was Chair of the ASN Onco-Nephrology Forum Group. He formerly served on the ASN Training Program Directors Executive Committee and NKF Education Committee.
Dr. Perazella is Deputy Editor for Kidney 360, Editor-in-Chief for the Journal of Onco-Nephrology, and AKI Section Editor for Clinical Nephrology. He also serves on the Editorial Board for numerous other journals. He has published over 300 peer-reviewed articles, written numerous book chapters, and has co-edited 4 textbooks. His clinical areas of interest are drug-induced kidney disease, onco-nephrology, HIV-related kidney disease, and acute tubulointerstitial nephritis.
Past Donald W. Seldin Award Recipients:
2020 - Gary Curhan, MD
2019 - Jerry Yee, MD
2018 - Jeffrey M. Berns, MD
2017 - Jonathan Himmelfarb, MD
2016 - Bruce A. Molitoris, MD
2015 - David Salant, MD
2014 - Ronald Perrone, MD
2013 - Joanne M. Bargman, MD, FRCPC
2012 - Gerald B. Appel, MD
2011 - Sharon Adler, MD
2010 - Fredric L. Coe, MD, FACP, FASN
2009 - William F. Keane, MD
2008 - Thomas D. DubBose, Jr., MD
2007 - L. Lee Hamm, MD, FACP
2006 - Heini Murer, PhD and Bernard S. Rossier, MD
2005 - Roland C. Blantz, MD
2004 - Gerhard H. Giebisch, MD
2003 - William M. Bennett, MD
2002 - Professor Carl Erik Mogensen
2001 - Friedrich K. Port, MD, MS, FACP
2000 - Tilman B. Drüeke, MD
1999 - Shaul G. Massry, MD
1998 - Alan R. Hull, MD
1997 - Thomas F. Parker, III, MD
1996 - Floyd C. Rector, MD
1995 - Barry M. Brenner, MD
1994 - Manuel Martinez-Maldonado, MD