Promote our Virtual 2021 Spring Clinical Meetings to your network!
Share on Social Media
Post about your plans to attend our Virtual 2021 Spring Clinical Meetings with one of these sample posts!
The #NKFClinicals are designed for meaningful change in the multidisciplinary healthcare teams' skills, performance, and patient health outcomes. It is the only conference of its kind that focuses on translating science into practice for the entire healthcare team. Register today!
https://www.kidney.org/spring-clinical/registration/fees
Follow hashtag #NKFClinicals on Twitter and Facebook to get the latest updates on programming, event details and deadlines.
Follow us!

NKF's Kidney Professionals

NKF Nephrology Professionals
You can also post this graphic to your Facebook or Twitter.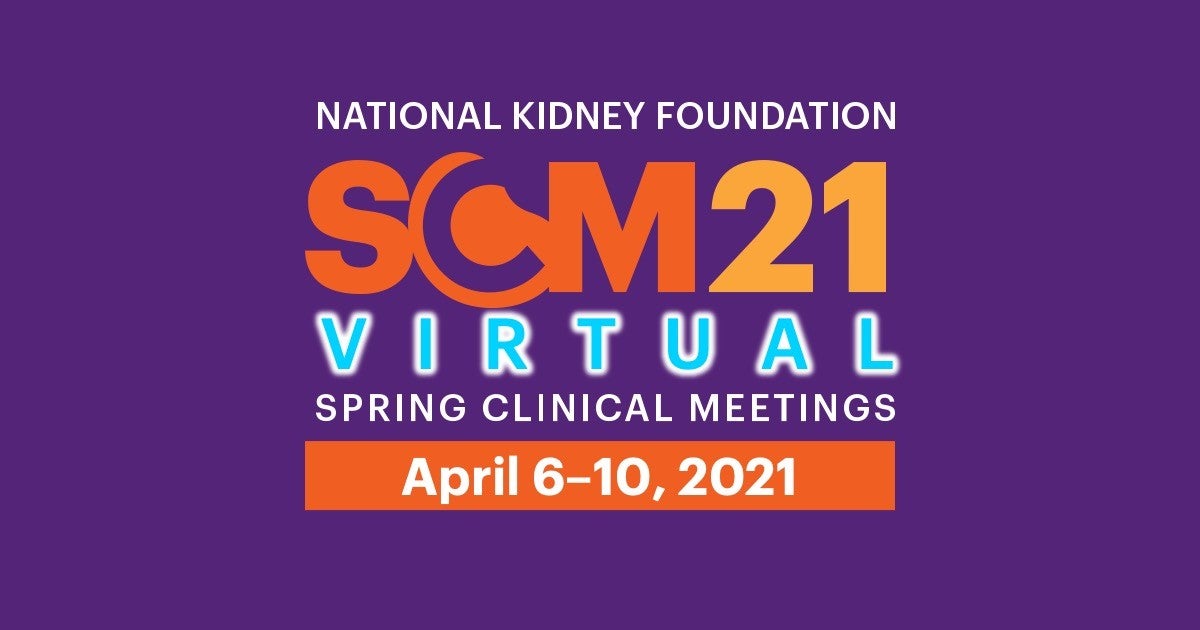 ---
Tell a Colleague
Use this verbiage below to invite your friends and colleagues to join you at our Spring Clinical Meetings.
Subject line: Join me at NKF's Spring Clinical Meetings, April 6-10, 2021.
Dear [Colleague's Name],
The National Kidney Foundation's 2021 Virtual Spring Clinical Meeting is this April 6-10.
By registering for #NKFClinicals participants will be able to identify recent changes in healthcare policy and advances in clinical and translational research and discuss how these may have an impact on the care of patients with acute and chronic kidney disease. Also, attendees will enhance skills of the inter-professional team to encourage collaborative care, thereby improving outcomes of patients with acute and chronic kidney disease
About virtual SCM21:
NEW Live and on-demand sessions across all 8 program tracks.
All educational sessions will be available on-demand through May 31, 2021.
New program schedule format to accommodate attendees across time zones.
CME, CE, and MOC available
Countless networking opportunities available, such as live video chat and group meetings.
Engage with exhibitors to learn about the newest developments related to kidney care.
Interact with poster presenters through the virtual poster gallery (includes the ability to message and video chat with poster presenters).
Thank you for your consideration and I look forward to connecting with you this April.
Sincerely,
[Your Name]