Council of Advanced Practitioners
Tim Poole Memorial Award: Cynthia Smith, DNP, CNN-NP, FNP-BC, APRN, FNKF, Sissonville WV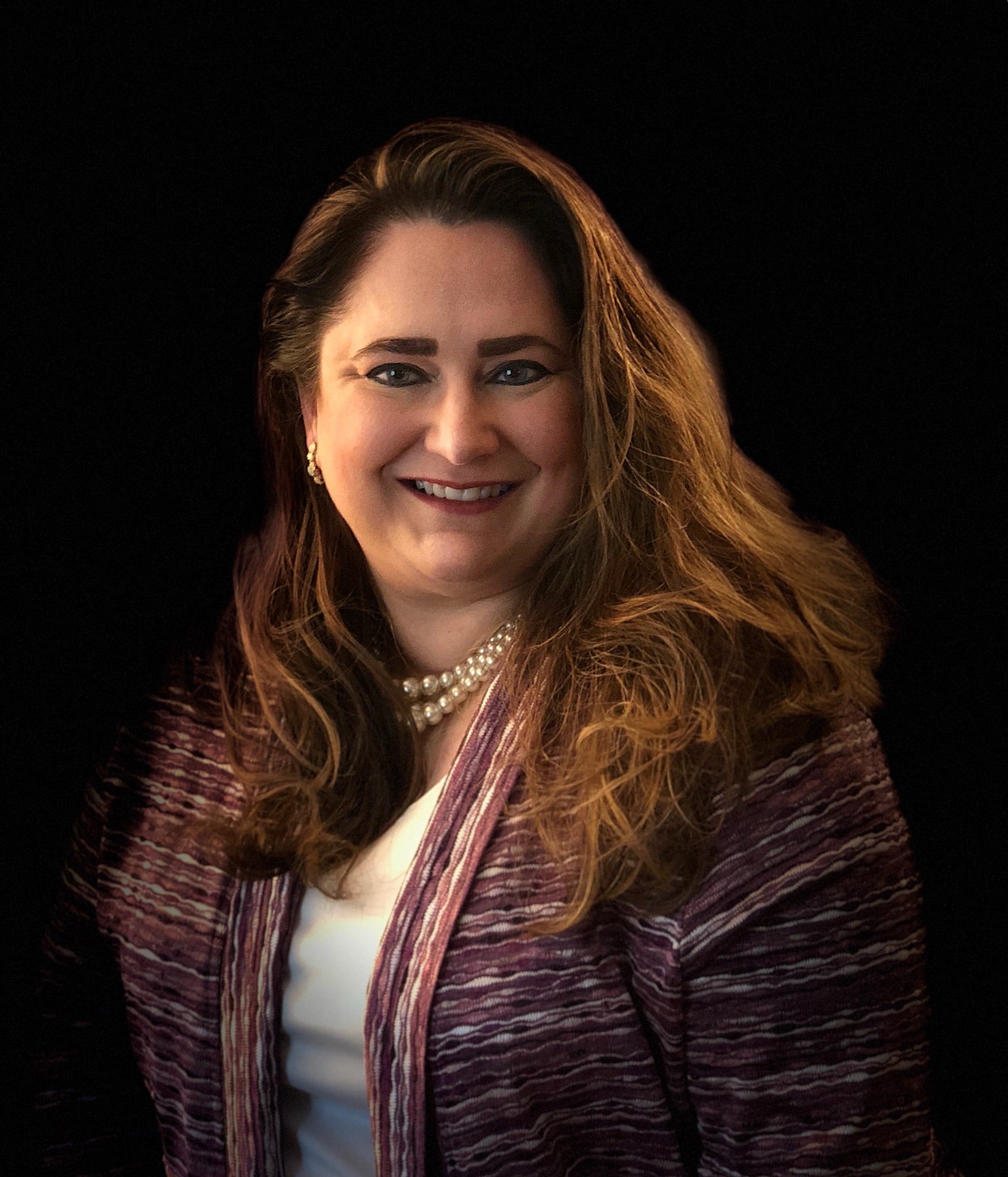 This award was established in honor of Tim Poole, PAC, who passed away in 2008. Tim was an exceptional clinician and incredible human being who dedicated his life to the care and well-being of CKD patients and their families. The Tim Poole Memorial Award will be given to a CAP member who follows in Tim's footsteps and demonstrates the qualities that made him so outstanding.
Dr. Cynthia Smith is a dual board-certified nephrology and family nurse practitioner, as well as a Fellow of the National Kidney Foundation (NKF). She serves on the medical advisory board for the NKF Serving the Alleghenies and is on the professional editorial board for Kidney Living magazine. She is the chair for the NKF's multidisciplinary WV Chapter, WV Kidney Health Professionals. She has been involved with multiple projects for the NKF, including KEEP Healthy screenings, promotion chair for the WV Kidney Walk, and as a volunteer author. She has had multiple peer-reviewed publications, and she presented a poster at the 2017 WORLDSymposium on improvement of Fabry disease pain with calcium gluconate given at the time of agalsidase beta therapy. She is the contributor for chapter 45 of the upcoming 11th edition of Lewis: Medical-Surgical Nursing. She is the education advisor for the Advanced Practice Specialty Network of the American Nephrology Nurses Association (ANNA), and is a blinded reviewer of a chapter in the upcoming 7th edition of the ANNA's Core Curriculum for Nephrology Nursing. She is the 2016 Alumnus of the Year for West Virginia University at Parkersburg, and is a previous recipient of the Nan Hilt Research Writers Award from the National Association of Orthopaedic Nursing. She has presented and lectured extensively including overseas in England and Scotland in early 2018, and was one of the presenters of a 1-hour CPD/CME 2018 podcast for the British Journal of Cardiology, Electrolytes Module 1: Potassium and the Heart.
Nostradamus Award: Ann Mooney, MSN, RN, CNN, American Renal Associates, Beverly MA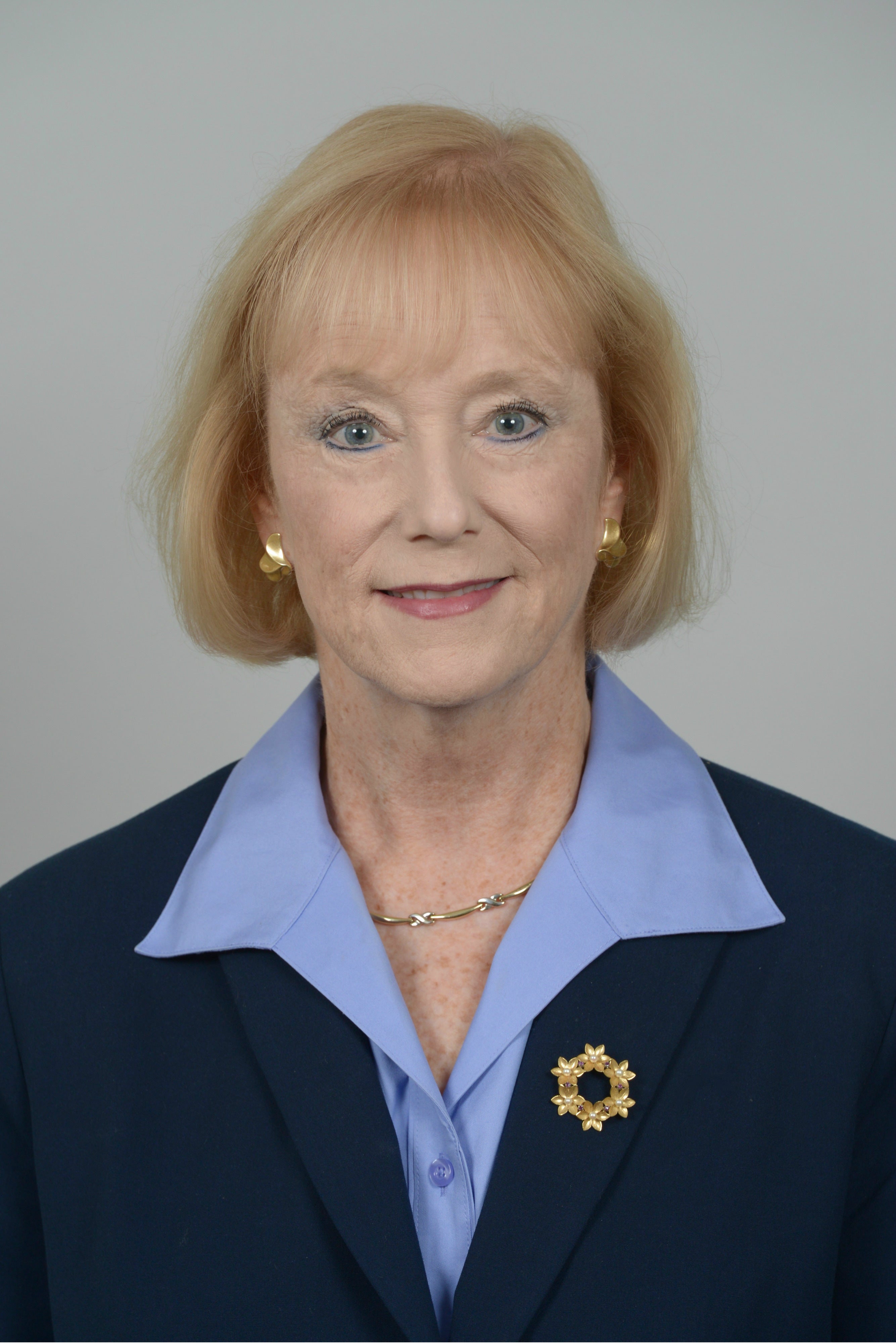 A 16th century seer, Nostradamus has long been portrayed as someone who could see into the future. This award will be given annually to an individual or organization that, through forethought and vision, recognizes and promotes the contributions of advanced practitioners in nephrology.
With over 35 years of nephrology experience, Ann has dedicated her clinical career to the care of kidney patients.
When a role providing direct care to dialysis patients as a nurse practitioner (NP) was elusive, Ann took a position with Fresenius Medical Care establishing a national research program that is known today as Frenova Renal Research. In that role, amongst other duties, Ann assisted NPs and physician assistants in the design and deployment of their renal research projects and mentored them to become principal or sub-investigators for industry-sponsored clinical trials.
Today Ann is Vice President of Clinical Research for American Renal Associates, building a research network for ARA affiliated providers. By growing a network of skilled researchers over the last 20 years, Ann has made research participation possible for increasing numbers of patients, providing access to therapies otherwise not available.
Ann graduated with a master's degree in nursing with a concentration in adult health from the Massachusetts General Hospital Institute of Health Professions in Boston. She also holds a bachelor's degree in nursing from Regis College in Weston Massachusetts where she graduated Summa Cum Laude, and a diploma in nursing from Mount Auburn Hospital in Cambridge. Ann has been a certified nephrology nurse for 20 years.
Ann encourages everyone to be a research advocate. Today's research improves the care of the patients of tomorrow.
Council of Nephrology Social Workers
Robert W. Whitlock Lifetime Achievement Award: Wendy Funk Schrag, LMSW, ACSW, Fresenius Medical Care North America, Newton KS
This award is named in honor of Robert W. Whitlock, MSSW, MHA, LCSW, Director of the Missouri Kidney Program (MoKP), a leader in the kidney community, who passed away in 2008. Bob was a dedicated nephrology social worker and an outstanding contributor to research, teaching, and clinical practice in nephrology social work.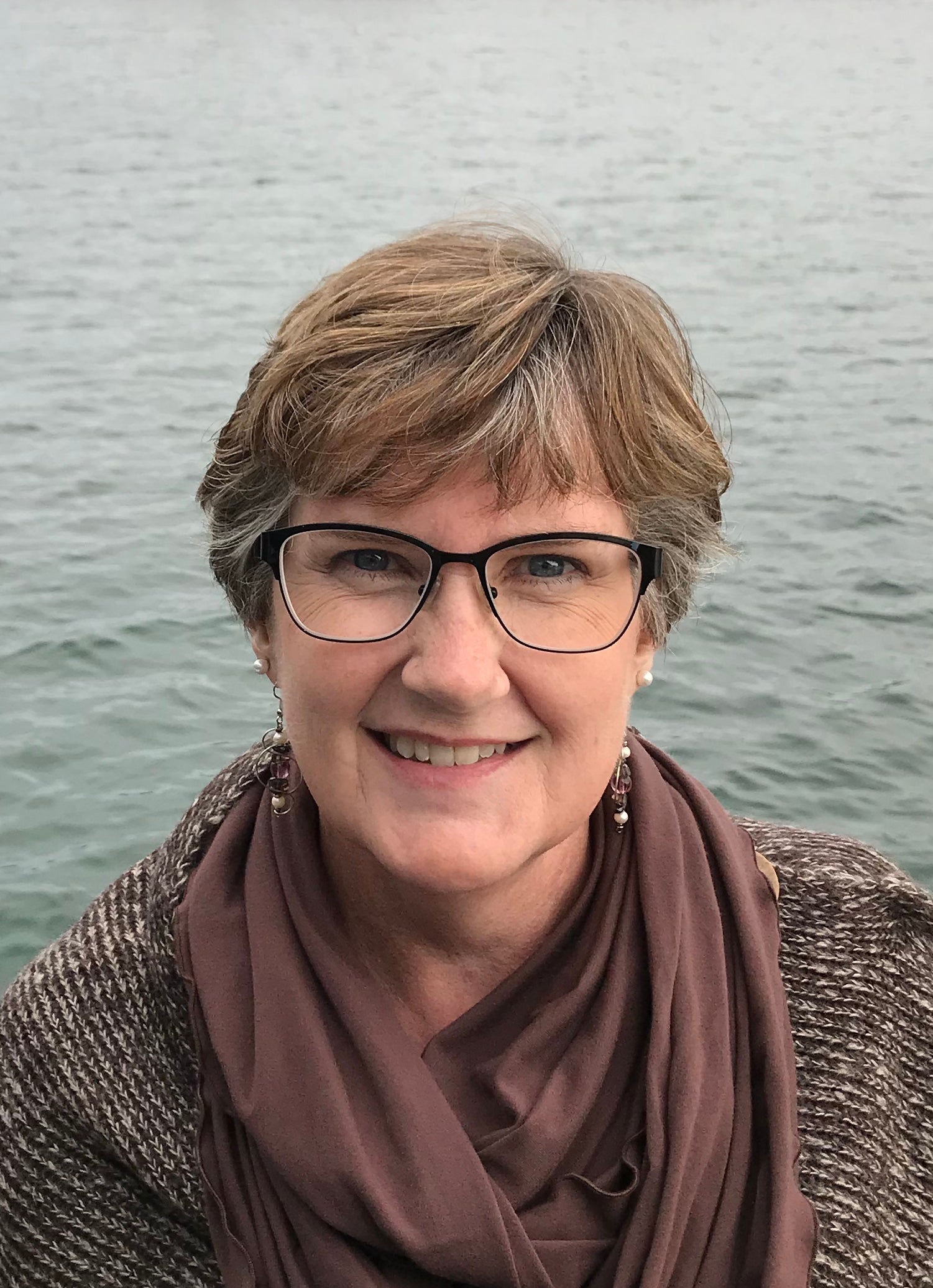 Wendy Funk Schrag received her bachelor's degree in social work from Bethel College in North Newton, Kansas and her Master of Social Work from the University of Kansas School of Social Work. Upon graduating with her MSW in 1990, she began working as a dialysis social worker in Wichita, Kansas, and found that she was "home." Twenty-nine years later, she is still in nephrology.
In 1996, Wendy and her colleagues received the Overall Excellence and Employment awards from the Medical Education Institute for their rehabilitation work with dialysis patients. In conjunction with their local Vocational Rehabilitation agency, they were able to achieve, year after year, at least 35% of their working-age patients employed or in school. In 1998, Wendy was elected to the NKF Council of Nephrology Social Workers Executive Committee. She served three years as Program Chair, then President, and Past President. She has always been active in her local chapter. In 2001, Wendy began working as the Patient Services Manager for the newly formed company, Renal Care Group. She maintained a patient caseload with this job. She especially enjoyed developing the Social Services Advisory Board, training social workers in the Kidney Disease Quality of Life survey tool, and developing a customer service program for Renal Care Group.
Wendy and her spouse, Paul Schrag, were the co-recipients of the Young Alumni Award in 2003 from their alma mater, Bethel College. Wendy has continued to be active through the years at Bethel by serving on the Bethel College Social Work program advisory board, and she currently teaches an interdisciplinary Healthcare Ethics course.
In 2006, Fresenius Medical Care purchased Renal Care Group. Wendy was offered a job in Fresenius' government affairs department to create a state government affairs position. She currently is the Vice President for State Government Affairs. In this role, she is responsible for monitoring legislation and regulations in 27 states in the western half of the country. She develops advocacy responses for various issues and forms relationships with legislators and other elected officials. In this role, she also intersects with national dialysis patient groups, such as the NKF, the Renal Support Network, Dialysis Patient Citizens, and the American Association of Kidney Patients. In 2016, she became the first social worker to receive a Medal of Excellence Award from the AAKP.
Wendy served on the Heartland Kidney Network Board of Directors and on the Network Strategies & Innovations, Inc. Board of Directors, which was a new company formed when Heartland Kidney Network and ESRD Network 9/10 merged. During this time, she received the Dr. Hayes H. Davis Service Award in 2015 for outstanding contributions to Network Strategies & Innovations, Inc.
In 2016, Wendy began serving on the Kansas National Association of Social Workers Board of Directors. She is currently the President-Elect and will begin her role as President in July. Wendy has contributed to the dialysis industry over the years by developing the Kansas Kidney Coalition, publishing many articles, including a regular column, "State of the States" in Nephrology News & Issues, and speaking at regional and national conferences. Her topics often focus on aspects of advocacy, patient rehabilitation, or end-of-life issues.
Maureen was awarded the Outstanding Achievement Award by the Greater Los Angeles CNSW chapter in 1993. She has published several articles in Nephrology News and Issues and the Journal of Nephrology Social Work. She has presented at multiple conferences, most recently on Depression and Pain Management at the 2017 NKF Spring Clinical Meeting in Orlando.
Merit Award: Denise Collins, MSSW, LCSW-C, LICSW, NSW-C , Kaiser Permanente, Rockville MD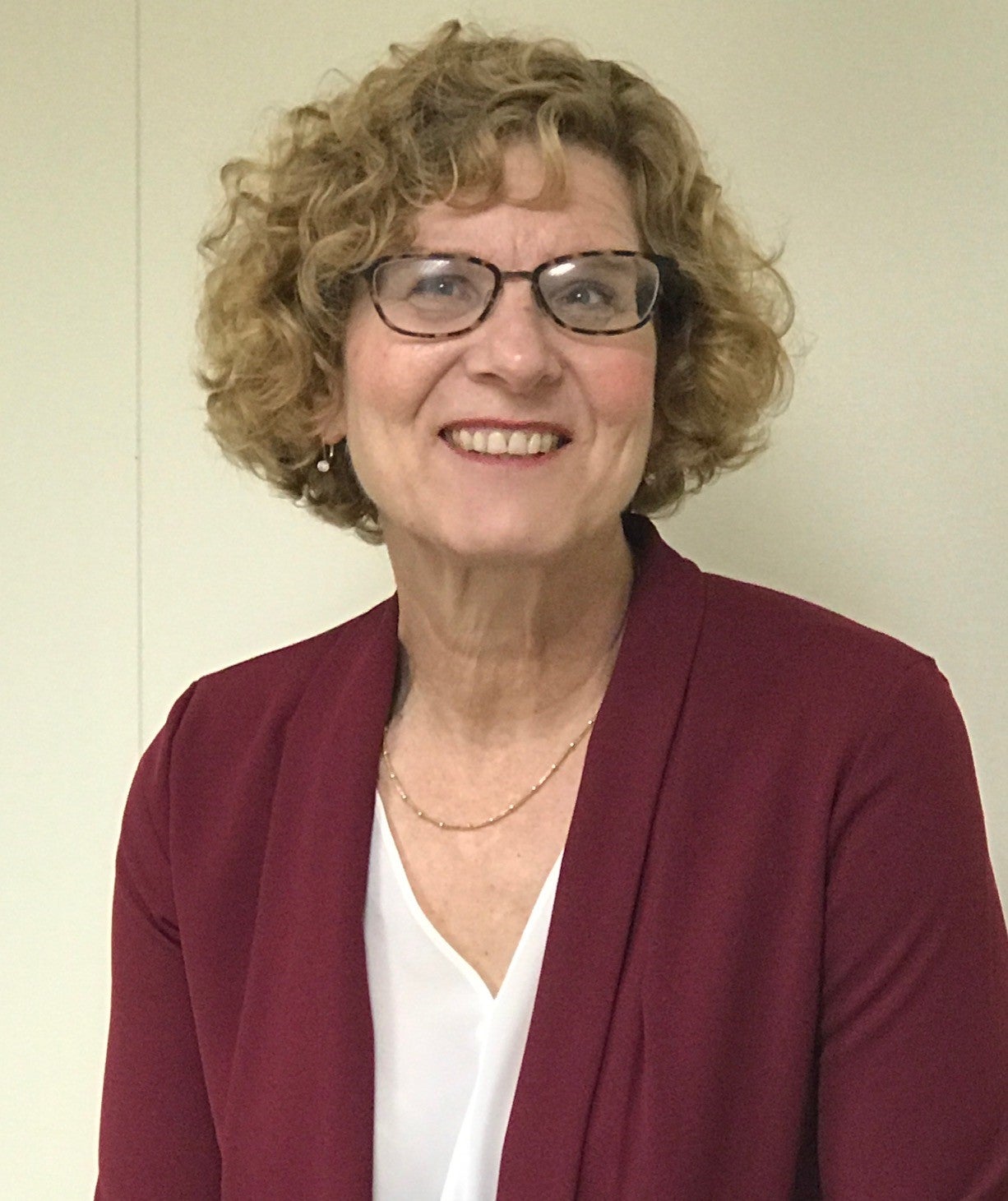 Denise J. Collins, MSSW, LCSW-C, LICSW, NSW-C, is the End-Stage Renal Disease (ESRD) Social Work Coordinator for Kaiser Foundation Health Plan, Inc. of the Mid-Atlantic States. Having served in that role for the past eight years, Denise works to assist members who are receiving dialysis to navigate the health care delivery system, while also serving as a liaison between their physicians, the community dialysis clinics, and the Kaiser Permanente (KPMAS) integrated model of care. She is considered one of Kaiser's primary subject matter experts on ESRD in the Mid-Atlantic States. In 2015, she was appointed by Governor Larry Hogan (Maryland) to sit on the Maryland Kidney Commission and will complete her four years of service in July of 2019.
After earning her master's degree in social work from the University of Wisconsin – Madison in 1981, Denise initially worked in oncology at the Wisconsin Clinical Cancer Center, where she published two journal articles and created patient education materials for a cancer prevention program. From there, she did a year of volunteer work through the Jesuit Volunteer Corps which brought her to Washington DC. She then worked as a school social worker at the National Children's Center, a private school for children with severe disabilities.
In 1988, Denise began her career in nephrology at Georgetown University Hospital in Washington, DC. The populations served spanned the nephrology field and across all treatment modalities: Adult and pediatric dialysis (home and in-center) and transplant in both the inpatient and outpatient setting. During her tenure at Georgetown, supervision became part of her responsibilities and she was assigned to oversee both clinical social workers as well as the field supervision of MSW candidates. Also, during that time, Denise became actively involved with CNSW in the DC Metro chapter, serving as Chair for several years. In 1996, after taking two years off following the birth of her second daughter, Denise began a 14-year career with DaVita Union Plaza, where she functioned as the dialysis social worker at this inner-city dialysis center in Washington, DC. While there, she worked with patients both in- center and on home modalities and supervised five social work interns. She also served as a regional point social worker and participated in several DaVita initiatives. In 2011, she responded to a new challenge, after being recruited by Kaiser Permanente.
Denise has been an active Member of CNSW DC Metro Chapter throughout most of her career in nephrology. She was chapter Co-Chair, as well as the Chairperson in the late 80s-early 90s, and again from the mid-2000s until 2017. She was instrumental in starting CEU conferences for nephrology social workers in the area. In addition, she has presented locally at Network 5 Conference and at the Society for Health Care Social Workers. Denise presented nationally at the National Kidney Foundation (NKF) Spring Clinical Meetings in 1990, and again in 2013 and 2014, respectively. She served as the CNSW National Chapter Chair from 2011 to 2013 and was on the CNSW Spring Clinical Meetings planning committee in 2014 and 2015. Her favorite CNSW story is that her husband of 27 years proposed to her after her presentation in 1990!
Merit Award: Melissa Percy, LCSW, St. Joseph Hotel Renal Center, Orange CA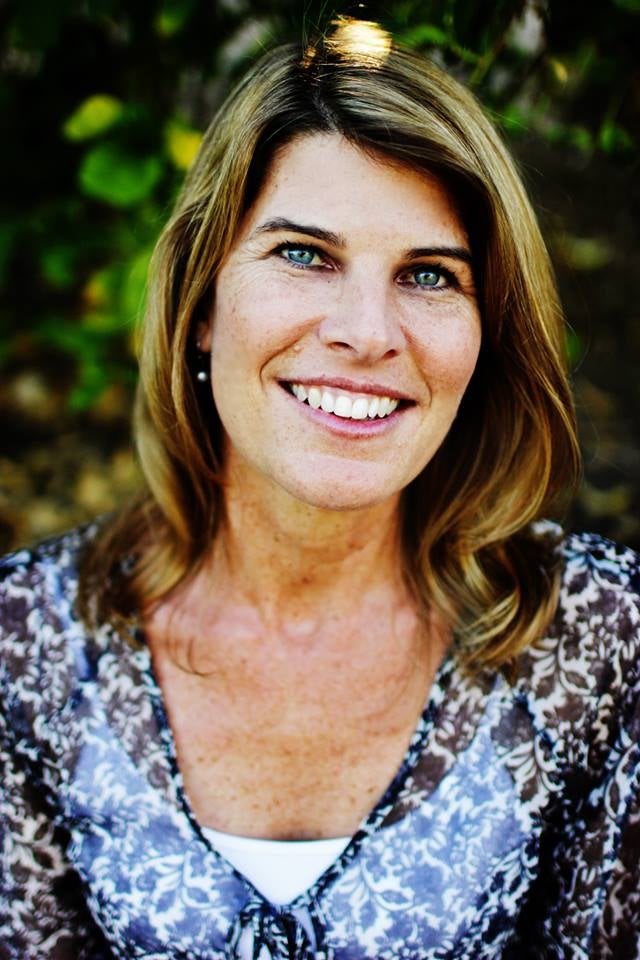 Melissa Percy, LCSW, has been a social worker at St. Joseph Hospital Renal Center for 25 years. She works with adult in-center and home hemodialysis patients, as well as pediatric in-center and peritoneal dialysis patients. She has always had a passion for patient education and implemented a pre-dialysis CKD program in 1995, and continues to offer the class regularly to patients in the community. In addition, she has developed numerous educational materials and publications for use with her patients living with dialysis. She co-developed and implemented a dog therapy program at SJH Renal Center, and the results of her study were published in the NKF Journal of Nephrology Social Work.
She has served as the Chapter Chair of the CNSW Orange County from 2015-2018, and as the acting Program Chair from 2016-2018. In line with her passion for education, she enjoys speaking to her fellow renal professionals and has presented at the NKF Spring Clinical Meetings, Orange County Renal Update, and several chapters of CNSW in the Inland Valley and Orange County.
Melissa loves a challenge and loves to solve problems. This manifests as a passion for project improvement and she has taken a leadership role in multiple projects designed to improve patient outcomes, as well as patient and staff satisfaction. She is dedicated to supporting the social work profession and regularly provides field supervision for MSW program students, and provides LCSW supervision to new MSWs.
In addition to her work in dialysis, she has a private clinical therapy practice working with individuals and couples. She is a certified The Daring Way™ and Rising Strong™ facilitator under Dr. Brene´ Brown, and has completed the Gottman Therapy Method, Level II for the provision of couples therapy. She is grateful for the opportunity to contribute to the social work field and for the recognition this award provides.
Merit Award: Susan S Walker, LMSW, CCTSW, Beaumont Royal Oak, Royal Oak MI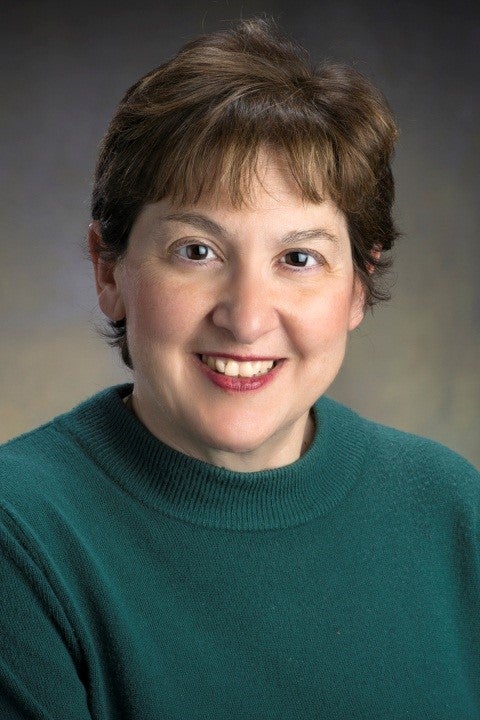 Susan Walker is a powerful patient advocate in the transplant social worker community. She has worked as a kidney transplant social worker at Beaumont Hospital in Royal Oak, Michigan, since 2006, developing her passion for patient education as an essential component of patient health. In addition to her normal workload, she facilitates pre-kidney transplant educational seminars six times per year and manages the transplant department's active peer mentoring program. Susan has served as Vice-Chair, Chair, and Immediate Past Chair of her local Michigan CNSW Chapter and has chaired and co-chaired the chapter's annual symposium. She is a previous recipient of a CNSW research grant and actively participates in several local events with the National Kidney Foundation of Michigan. Her dedication to nephrology social work and leadership within the kidney community led to her nomination for this Merit Award.
Award for Social Work in a Pediatric Setting: Cristina Hernandez, LCSW, LMSW, Children's Mercy Hospital, Kansas MO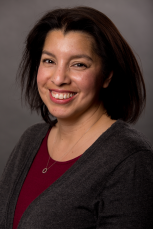 Cristina Hernandez LCSW, LMSW, graduated from Washington University in St. Louis, in 2006, with her Master of Social Work. Cristina received her bachelor's degree in psychology and sociology in 2004 from the University of Missouri – Kansas City. She joined Children's Mercy Hospital as a pediatric nephrology social worker in 2014 and works with kidney transplant and dialysis patients. Prior to that, she worked in child welfare for eight years. Cristina is active in the local NKF kidney walk in Kansas City. She has attended the NKF spring clinical meetings in 2015, 2016 and co-presented in 2018. Cristina was touched by kidney disease in her personal life too – her mother was on dialysis. She feels honored to walk alongside her families as they take this journey.
New Worker Award: Adriana Mendez, MSW, U.S. Renal Care Beverly Hills, Beverly Hills CA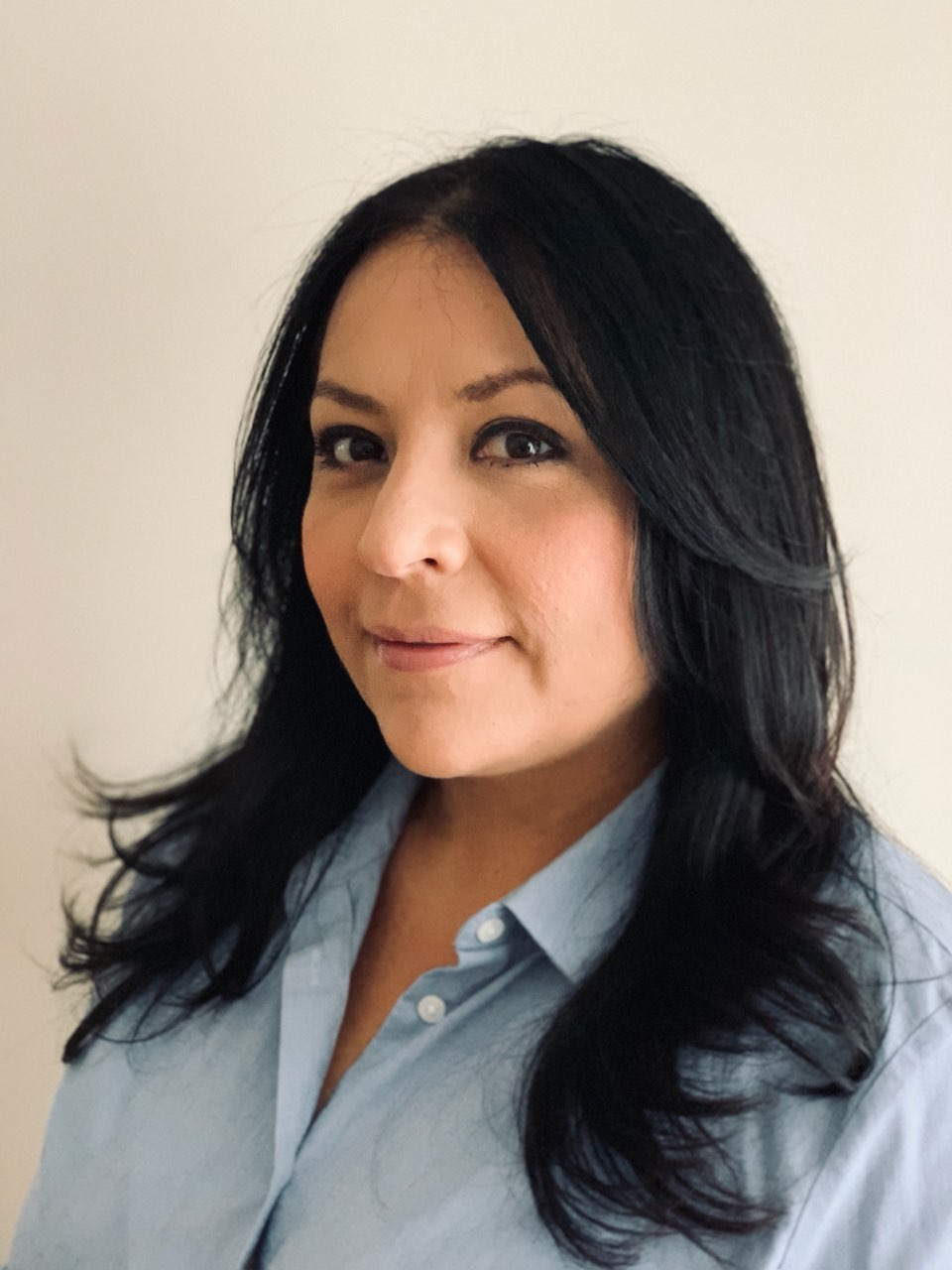 Adriana Mendez received her bachelor degree in psychology from California State University – Northridge in 2001, and her Master of Social Work from the University of Southern California in 2014.
Ms. Mendez has an extensive background in social services and healthcare, working with vulnerable and diverse populations. She began her professional career working with families in the community where her role included facilitating groups, and conducting school and home visits. Ms. Mendez then moved on to work as a Research Project Director where she worked with patients from County Hospitals to provide education and counseling on the importance of adherence to medication and diet for patients diagnosed with congestive heart failure.
There is where Ms. Mendez realized the huge need for social workers in the healthcare profession and her passion for working with patients grew. Ms. Mendez started as a nephrology social worker in 2017, when she quickly fell in love with her role. Ms. Mendez treats and advocates for every patient as if they were her own family members.
In addition to her work, she is also a member of the National Association of Social Workers.
Ms. Mendez credits her family for her passion to help and serve others.
Regional Social Work Award – Region 1: Gwendolyn Vincent Gerome, MSW, LICSW, NSW-C, VA Boston Healthcare System, Boston MA
Gwendolyn is the Renal Dialysis Coordinator for the VA Boston Healthcare System. She received her master's degree in social work from Boston College. While at Boston College, she completed her second-year social work internship in the Outpatient Substance Abuse Treatment program at VA Boston. Gwendolyn received her bachelor's degree in psychology, as well as an undergraduate Certificate in Public Policy from University of Massachusetts Amherst. Gwendolyn began her tenure at the VA Boston Healthcare System in 2012 working in both primary care and the Homelessness Program, before becoming the Renal Dialysis Coordinator. She is a certified social worker in health care and a certified nephrology social worker. Gwendolyn is a member of the National Kidney Foundation Council of Nephrology Social Workers. She is VA Certified Mentor and provides mentorship and supervision to fellow co-workers and peers. She received a VA Boston ICARE Award in 2016 for her outstanding work with Veterans. Gwendolyn also serves as a facilitator for the Own the Moment training, a national initiative to train existing VA employees around customer service and enhancing the veteran and employee experience. This past year, Gwendolyn also served as the Intimate Partner Violence (IPV) Assistance Program Co-Coordinator for VA Boston. Furthermore, Gwendolyn was nominated for the Veterans Integrated Service Network (VISN) 1 Social Worker of the Year 2017 Award, as well as VA Boston's Social Worker of the Year 2018 Award.
Regional Social Work Award – Region 2: Heather Palmer, LCSW, Fresenius Kidney Care, Danville IN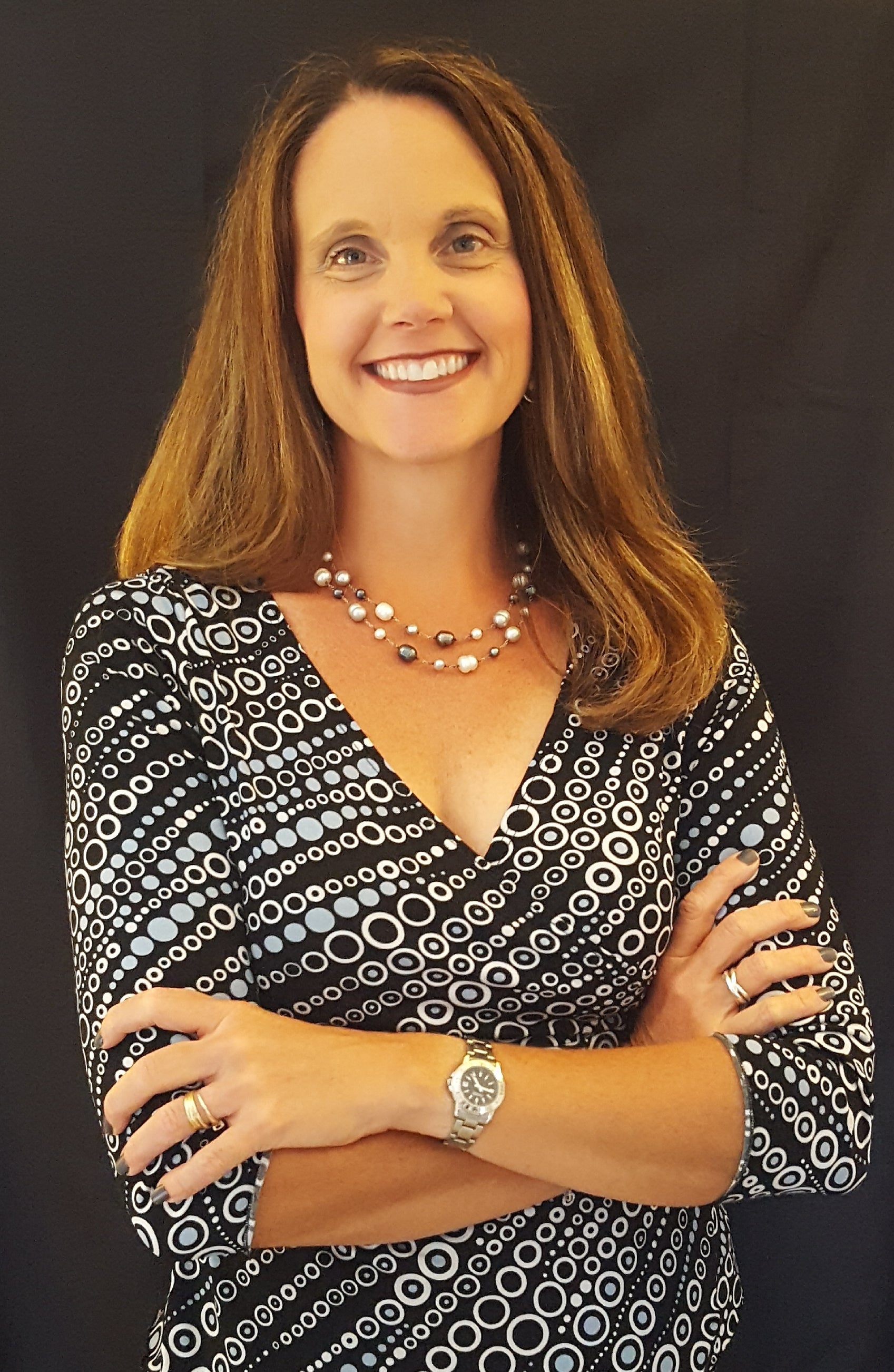 Heather Palmer received her Bachelor of Science in Recreation Therapy from Indiana University in 1997, and her Master of Social Work in 2002, also from Indiana University. She received her clinical licensure in 2007. In addition to her nephrology career, her professional experiences include hospital discharge planning, addictions therapy, and private practice where she specialized in the treatment of trauma, anxiety, depression and chronic disease management. She has worked at Fresenius Kidney Care as a social worker for 14 years where she was honored to serve on the Social Work Advisory Board from 2013-2017. She has also provided supervision to social workers seeking clinical licensure.
The highlight of her career has been the creation of a chronic kidney disease support group that she started in 2012 and is overjoyed that it is still active today. She is an adamant believer in the power of community, especially in the area of chronic disease management. She has witnessed that a support group offers patients and their caregivers a place to talk honestly, ask for suggestions from peers and feel safe enough to laugh and even cry. Ultimately, a support group provides a place for patients to find comfort. She has been a resource to other social workers who also want to start a group. She has taken this message into to the community and discussed the benefits of peer support in chronic disease management at various symposiums, was featured on Kidney Care TV and contributed articles in patient and professional newsletters.
Outside of work, she enjoys spending time with her husband John, 14 year-old son, Max, 10 year-old daughter, Blythe and 3 year-old rescue dog, Tessa.
Regional Social Work Award – Region 4: Nina Abiera, LCSW, NSW-C, MPA, U.S. Renal Care West Los Angeles, Los Angeles CA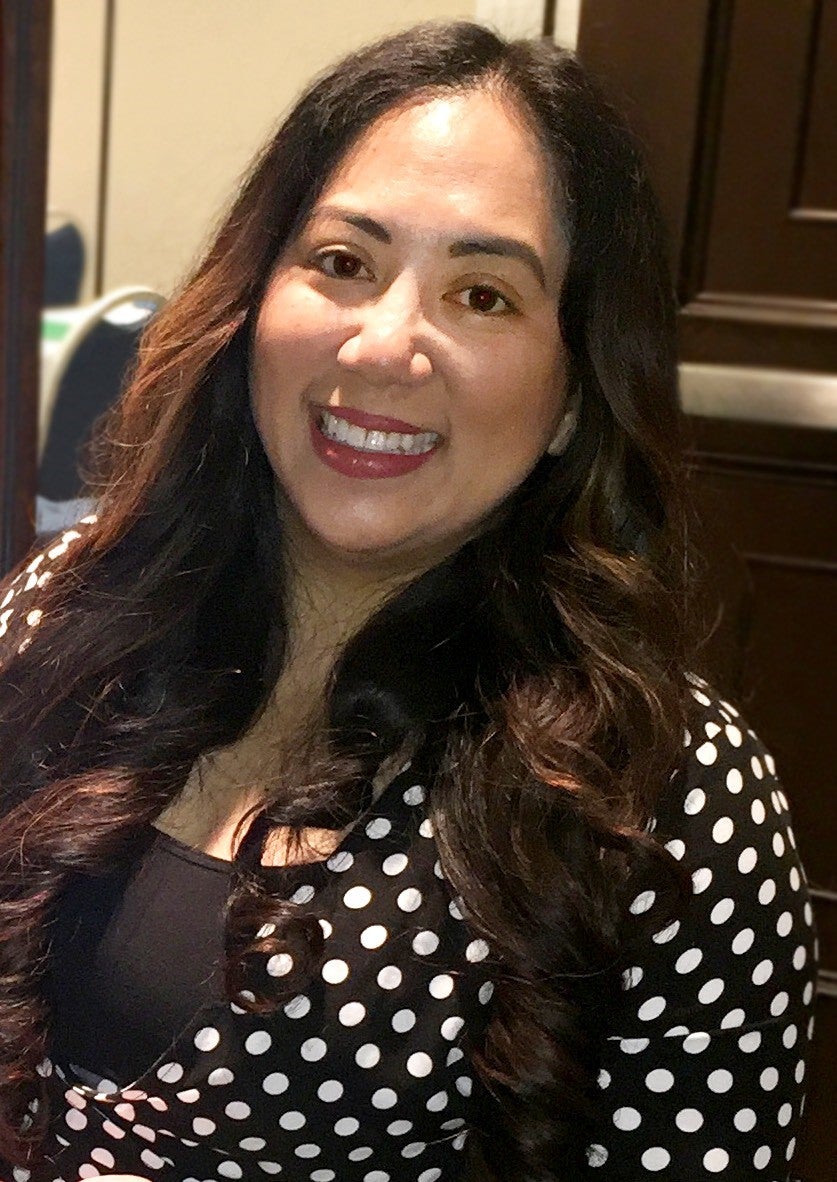 Nina Abiera graduated from the University of Southern California with a dual master's degree in social work and public administration. During her senior year, Nina was selected as a Clinton-Orfalea Fellow for the Clinton Foundation in Harlem, New York. Nina returned to California in 2012 to pursue a career in social work with direct practice. She is currently a nephrology social worker at US Renal Care of West Los Angeles for the past six years, working with in-center, home, and peritoneal patients.
Enthusiastic to learn about nephrology, she attended the National Kidney Foundation Spring Clinical Meetings early in her career. She has had opportunities to co-present at the NKF SCM since 2017, and at the California Dialysis Council Annual Meeting since 2018 focusing on new nephrology social workers. She passed the California License in Clinical Social Work exam and received her Certified Nephrology Social Work credential during this time. Professional activities include volunteering with Council of Nephrology Social Work Greater Los Angeles Executive Committee as a Program Co-Chair, and SCM 2019 as a Program Committee member.
Council of Nephrology Nurses & Technicians
Outstanding Nurse Award: Lourdes Bautista, RN, Davita Jersey City, North Bergen NJ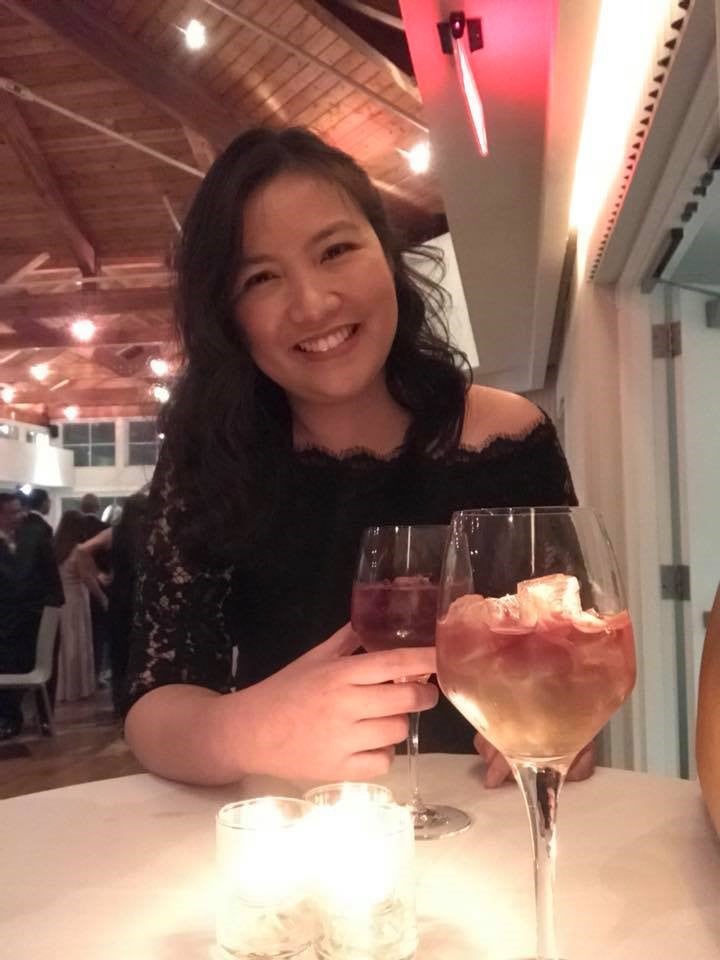 Lourdes Laarni Diana Bautista is a clinical coordinator for DaVita Jersey City Dialysis. Lourdes joined the company in 2012 as a staff RN. In her most recent role, she provides oversight of clinical staff/teammates and day-to-day operations. She serves as a role model and a coach to new and incoming RNs. She effectively and efficiently handles unique or difficult situations. She also provides oversight for cost controls and teammate relations. Bautista gives input on staff relations, hiring, termination, professional development, and performance development at the discretion of the FA or clinical assessment of skills needed. She acts as facility administrator in the absence of the FA for all state and/or federal survey requirements.
Prior to joining DaVita, she worked in nursing for nine years, including dialysis and rehabilitation care, working part time at Bayonne Medical Center from 2012-2013, full time at Fresenius Medical Care 2010-2012, and per diem at the 330-bed New Vista Nursing Home and Rehabilitation Center from 2009-2012.
In 2015, she was awarded as DaVita's Laforza Division Shining Star. She was acknowledged for her notable leadership skills, knowledge, patient-centered approach, and innovation that shaped and impacted the staff, patients, families, and the clinic as a whole.
Lourdes was born, raised and educated in Butuan City, Philippines. She holds a double degree in accountancy and nursing in Father Saturnino Urios University in Butuan City. In 2009, she left Butuan City and moved to New Jersey to join her husband. She is happily married to Bryan Bautista and blessed with three beautiful children namely Bryll, Briella and Brydnen.
Outstanding Dialysis Technician Award: Dyvonuette Greenwood, CCHT, Davita North Houston, Houston TX
Dyvonuette Greenwood was born and raised in Chicago, IL, but currently lives in Conroe, Texas. She is a certified clinical hemodialysis technician who has worked at DaVita since 2013. In the past seven (7) years, Dyvonuette has worn many hats within the dialysis clinic including: Missed Treatment Champion, Kt/V Champion, Immunization Champion, and preceptor as well. Dyvonuette is also in school working towards an Associates of Science degree in business administration and expects to graduate from Our Lady of the Lake University in June of 2019. When she is not working or attending school, she enjoys spending time with friends, going to the movies, and vacationing with her family. Dyvonuette recently completed DaVita's leadership course and she is an active member of American Nephrology Nurses Association. Dyvonuette recently expanded her work duties in the clinic by serving as an Administrative Assistant. Dyvonuette aspires to become a Facility Administrator in the future.
Carol Mattix Award: Anne Diroll, RN, CNN, CLNC, Fresenius Kidney Care, Rocklin MD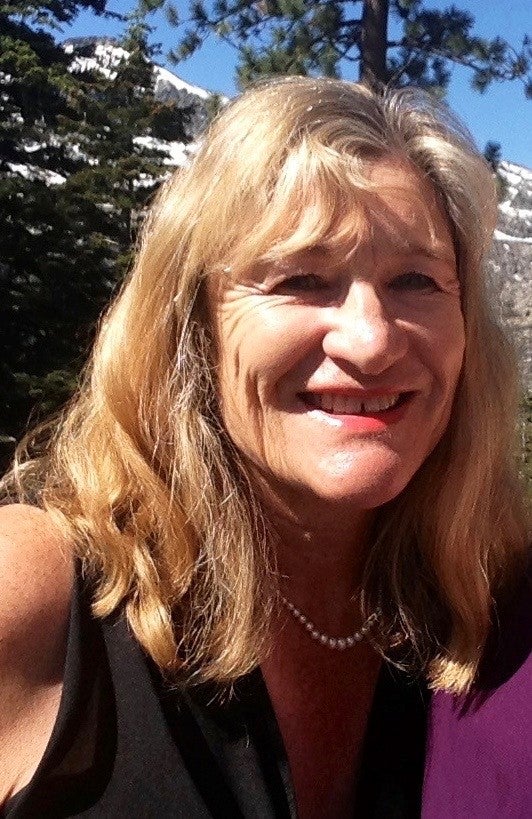 Until Anne Diroll landed in dialysis in 1995, she had done a little of everything - ICU, PACU, family medicine, internal medicine, surgery, ENT, and pulmonary. Until 1995, Anne didn't know anything about kidneys, except for measuring the urine they made hourly. She was looking for at least 25mL per hour. Lungs were her first love and hemodialysis freaked her out because she didn't know what her patient's O2 stats were until Crit Line came along when she was the Charge Nurse in hemodialysis at Sacred Heart Medical Center in Spokane, WA.
Anne took the hardest exam of her life, the CNN, in 1999. Since then, non-invasive vascular monitoring and fluid management have been her passions. And she ended up teaching after all! As the Clinical Manager at a 12-station clinic in Rocklin, CA, her commitment to her patients has been to give them their best lives possible with the resources she has. To this day, Anne believes nursing is a calling, and not a job. And she tells every nurse she interviews that nephrology nursing is the most holistic nursing there is.
Diroll is grateful to two outstanding doctors who taught her along the way – Dr. Richard Lynn of Wenatchee, WA, and Dr. Richard Lambert of Spokane, WA; and two outstanding doctors who continue to teach her – Dr. Adarsh Bhat and Dr. Hiba Hamdan of Rocklin, CA.
Most importantly, she is loved unconditionally by five granddaughters and finally - three months ago - a baby boy!
Council on Renal Nutrition
Joel D. Kopple Award: Katy Wilkens, MS, RDN, FNKF, Northwest Kidney Centers, Seattle WA
Outstanding Service Award: Janelle Gonyea, RDN, LD, Mayo Clinic, Rochester MN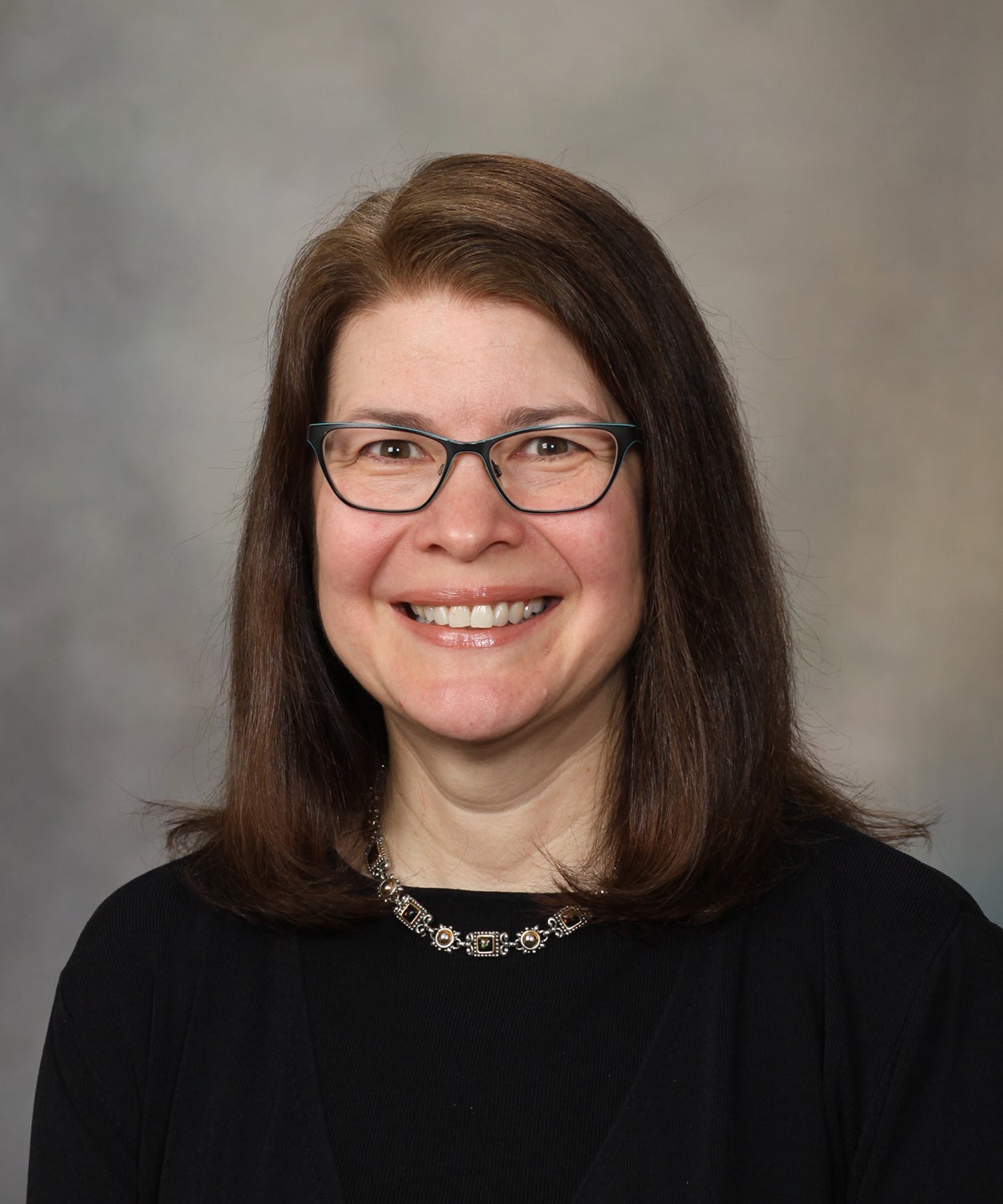 Janelle Gonyea, RDN, LD, FNKF, practiced as a renal dietitian at the Mayo Clinic in Rochester, MN for just over 30 years. During her time there she worked with chronic kidney disease patients in all stages of their disease process and across all treatment options. In addition to patient care, she chaired two committees in charge of developing patient education materials and programming for the Division of Nephrology and Hypertension, and served on other patient education-related committees in the Division of Endocrinology.
After earning her bachelor's degree at Michigan State University, Janelle completed her internship at Saint Mary's Hospital in Rochester, MN. Since that time, she has mentored over 200 interns. Additionally, Janelle has provided education for countless colleagues who are new to nephrology, Mayo Medical School students, nephrology fellows and students enrolled in the Clinical Hemodialysis Technician Program in the Mayo Clinic School of Health Sciences.
Janelle has authored numerous articles that have appeared in professional newsletters and peer-reviewed publications and often speaks at regional and national meetings on various topics related to renal nutrition. She has been a CRN member for over 30 years and has worked on many projects on behalf of NKF and CRN, both at the state and national level, and has served as CRN Editor for NKF's Renalink newsletter. She is currently serving as co-editor for the 3rd edition of A Clinical Guide to Nutrition Care in Kidney Disease and as a committee member for an update of the Academy of Nutrition and Dietetics' National Renal Diet. She also serves on the Medical Review Committee for the Midwest Kidney Network and is an active volunteer for the American Association of Kidney Patients.
She enjoys planning educational activities and has done so at local, state and national levels, serving on the NKF Spring Clinical Meetings CRN Planning Committee as a member, Co-Chair and Chair. She has also served as course director for the Spring Clinical Meeting pre-conference - Strategies l: Foundations of Nutrition Practice for Kidney Disease from 2015 - 2018.
Susan C. Knapp Award: Marie Becker, MS, RD, LDN, Davita Central Orlando, Orlando FL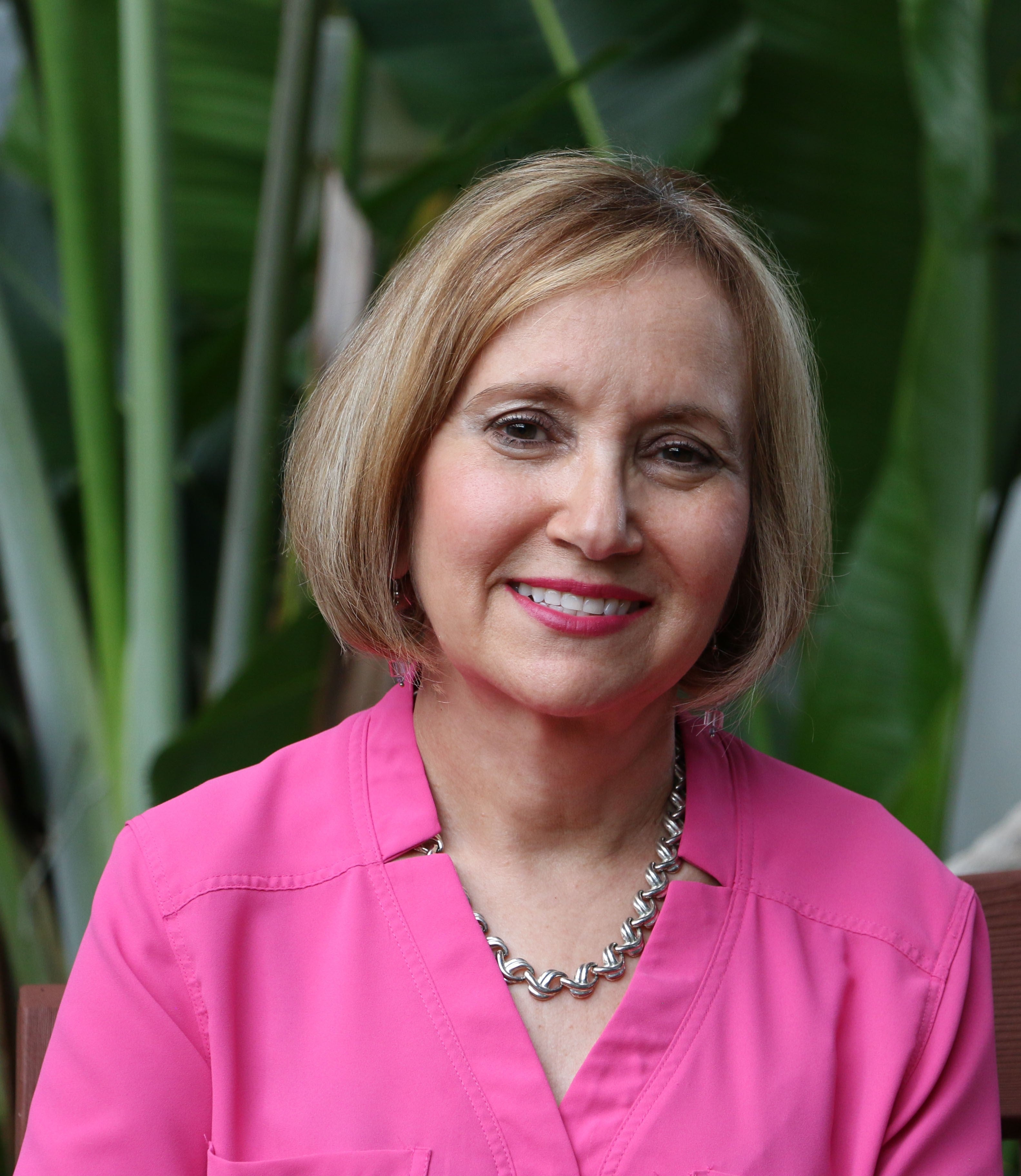 After a successful career with Veteran Affairs (VA) and having her first child (29 years ago), Marie Becker, MS, RD, LDN, FNKF, became a renal dietitian when a nephrologist from the VA, invited her to assist him in opening the first FMC clinic in Hartford, Connecticut. Being a renal dietitian became her calling after her brother became a dialysis patient.
She currently works for DaVita where she enjoys empowering patients, celebrating their victories and sometimes playing the role of "Mom" to staff and patients. She serves as a trainer for new DaVita dietitians and feels the proudest of the new dietitians whom she mentors when they finally get it.
She is an out of the box thinker and likes to have fun in her job. Marie has been volunteering for the NKF for many years in many capacities, and has been a past Chair of the Spring Clinical Meetings.
Marie lives in Orlando, Florida with her husband and her Cavalier King Charles dog, Lilly. Enjoys traveling to exotic places, zip lining, discovering unusual restaurants to eat and good wine.
Recognized Renal Dietitian Award: Haewook Han, PhD, RD, CSR, LDN, FNKF, Harvard Vanguard Medical Associates, Boston MA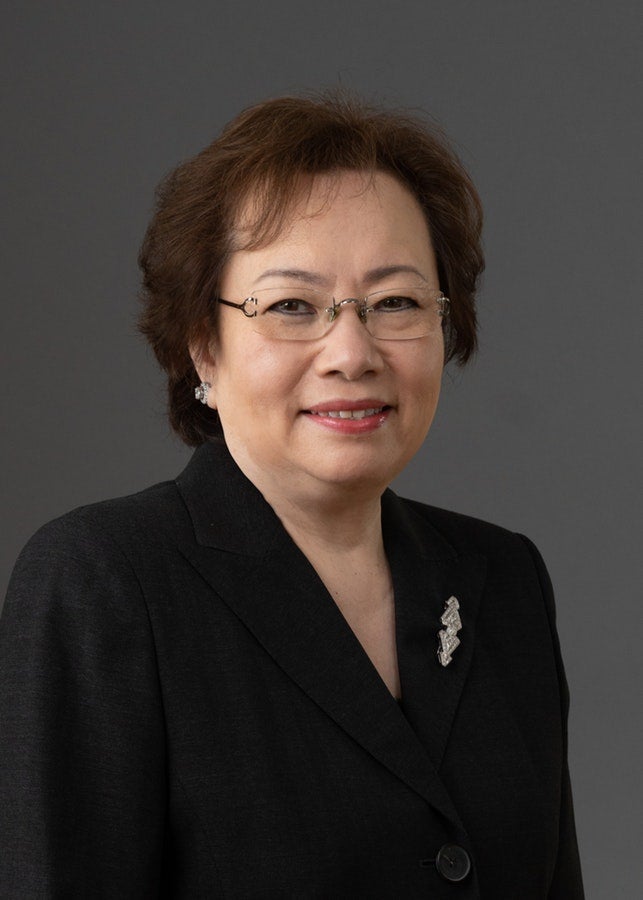 Haewook Han, PhD, RD, CSR, LDN, completed her clinical training at Emory University and completed her doctoral degree at Tufts University Friedman School of Nutrition in Boston. She worked as a renal dietitian at various dialysis units for many years before she participated in HEMO Study, a randomized clinical trial in 1990s as a study coordinator and research dietitian. She completed her doctoral project in risk factors of cardiovascular disease among post-renal transplant patients focused on B-vitamins. She also worked as a clinical nutrition research manager for many years at Tufts Medical Center before she moved to Harvard Vanguard Medical Associates (HVMA) in Boston.
Currently, she is a senior renal nutrition specialist at department of Nephrology at HVMA, Tufts Medical Center (TMC), and Brigham Women's Hospital (BWH), where her major roles include patients' education for all stages of CKD (stage 1-5 and post-kidney transplant), and kidney stone patients. She developed diet education materials for these institutes, educated patients during renal clinic with nephrologists and trained dietetic interns from Tufts (MS/ DI program) as a clinical faculty of Tufts University Friedman School of Nutrition. In addition, she provides education for CKD nutrition care to non-renal dietitians in Boston area and participates in community outreach CKD screening program with Dr. Hsiao at BWH.
In addition to being a kidney stone specialist, she also an editor; her book entitled "Nutritional and Medical Management of Kidney Stone" is in press. She monitors and follows up all stage 5 CKD patients at HVMA to maintain good nutritional status prior to renal replacement therapy as a quality assurance of the nephrology practice.
Dr. Han has been a member of Journal of Renal Nutrition Editorial Board since 2011 and Nutrition Today. She presented multiple lectures in nutritional management of CKD and stones in the U.S and international conference. She continues to work in CKD patients' care and research in both CKD and stones, and she has been serving as a Renalink Editor since 2016 as a member of CRN Executive Committee.
Recognized Regional Renal Dietitian – Region 1: Liz Kirk, RDN, CDN, SilverStreamRD, Rochester NY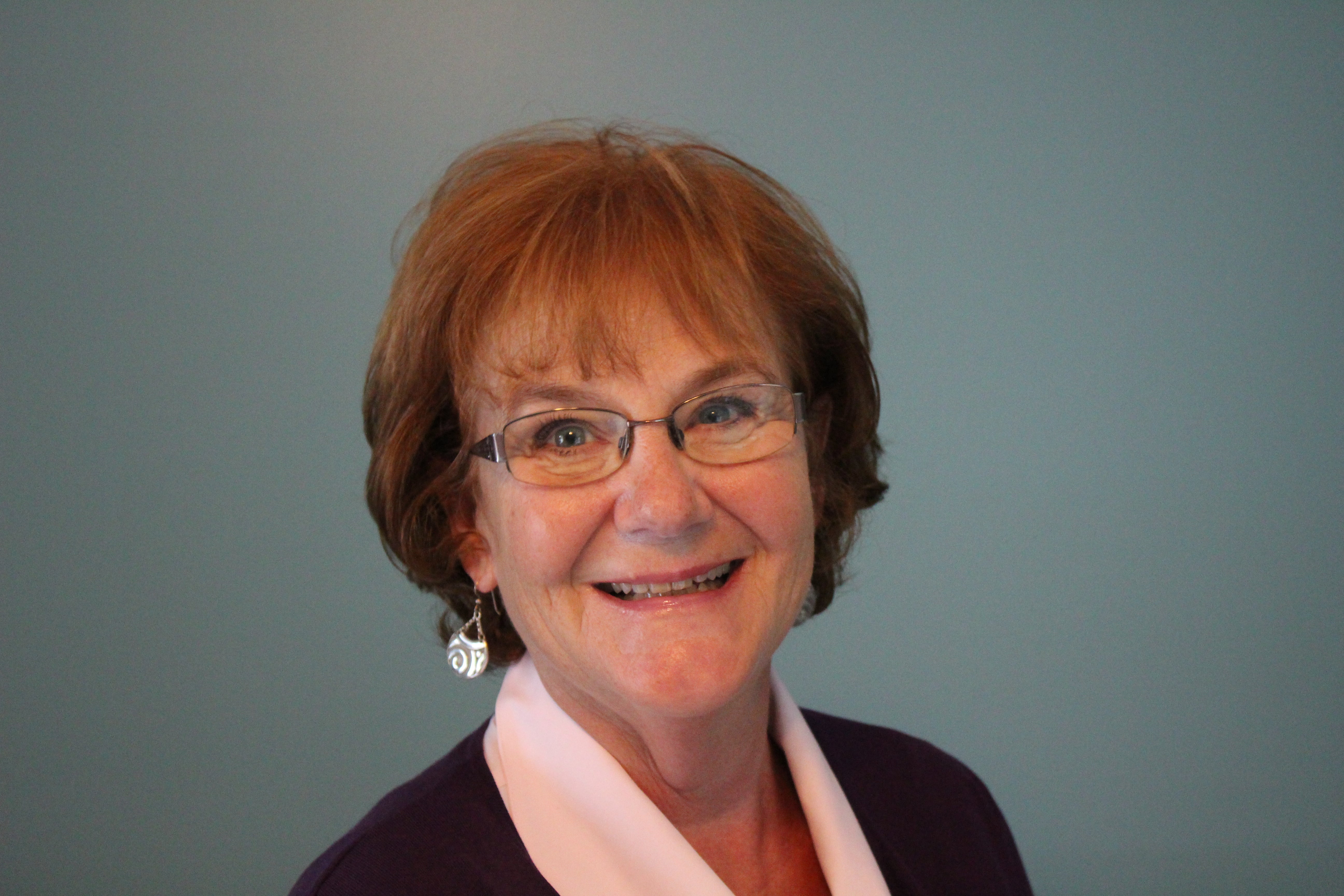 Liz Kirk received her BS in Nutrition Management at Rochester Institute of Technology. She has worked in the field of renal nutrition since 1999 starting as a dietitian with the NIH HEMO Study. Following the HEMO Study, she has held the position of clinical dietitian within the Unity Health System, Senior Renal Clinical Consultant with Genzyme/Sanofi Renal Medical Affairs, and started SilverStreamRD dedicated to providing MNT to individuals with chronic kidney disease. She has recently accepted a position with Rochester Lifestyle Medicine where she can continue to provide enhanced MNT services and education to individuals with CKD.
In addition to her work, she most recently served as a committee member of the NKF Chronic Kidney Disease Payment Model Workgroup. Other accomplishments include being active in the Council on Renal Nutrition throughout her career. She has held the office of CRN Chair of NKF of Upstate New York, served on the CRN Executive Committee as Region 1 Representative, was a secondary reviewer for the Pocket Guide to Nutrition Assessment of the Patient with Chronic Kidney Disease, 4th Edition, has presented at Strategies 1 for the NKF Spring Clinical Meetings, and was instrumental in starting the Annual Joint Meeting of the Upstate and Western New York Councils on Renal Nutrition.
As a student in 1994, Liz knew she was destined to work in the renal field. Once that opportunity presented itself she never looked back. The renal field has opened a world of professional opportunities she couldn't have imagined 25 years ago. Liz is excited to pursue her dream of working on early intervention strategies and to slow CKD progression of her clients through MNT services. Liz looks forward to the day when kidney disease prevention becomes part of routine clinical practice.
Liz resides in Rochester, New York.
Recognized Regional Renal Dietitian – Region 2: Carolyn Feibig, MS, RD, LD, The George Washington University Transplant Institute, Washington DC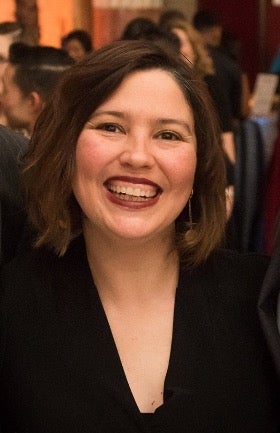 Carolyn Feibig, originally from Saint Louis, MO, has been a dietitian in the Washington DC area since 2011, and is currently the Kidney Transplant Dietitian at The George Washington University Hospital. She has also worked as the dietitian in a dialysis facility. Carolyn found her passion for renal nutrition when her nephew was born with only one working kidney. Throughout her career, Carolyn has sought opportunities to educate the general public about the importance of early detection of kidney disease and the benefits of a healthy diet and kidney health. She volunteers with the National Kidney Foundation, is on the NKF's Capital Area Medical Advisory Board and Patient Education Committee, and is a speaker for the American Kidney Fund. Carolyn has also written nutrition content for AKF's website, has presented at the 2018 American Association of Kidney Patients' National Conference, and teaches renal nutrition to Virginia Tech (DC campus) and Mid-Atlantic Sodexo dietetic interns. In her spare time, you can find Carolyn exploring Washington DC with her camera at the ready, and in search of new and delicious restaurants or farmers' markets.
Recognized Regional Renal Dietitian – Region 3: Amie Ritchie, RD, CSR, Davita Dialysis, Ann Arbor MI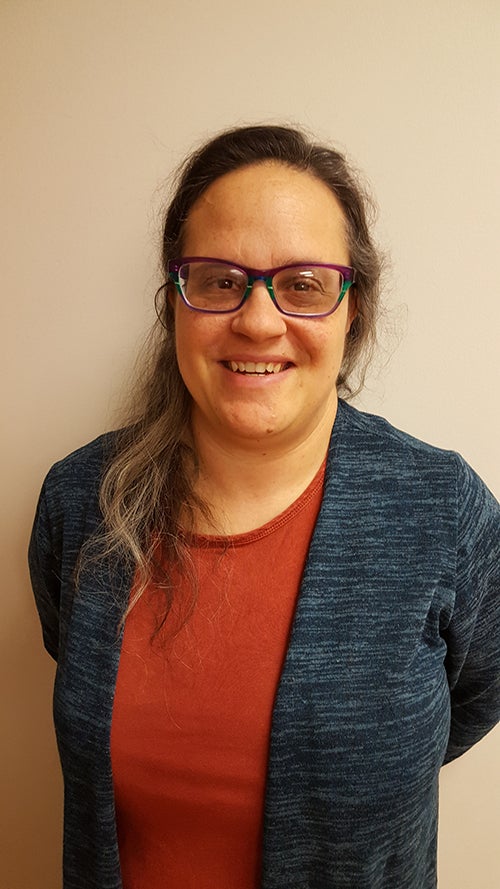 Amie Ritchie has been a renal dietitian for six years. She draws on her experiences in hospital nutrition and restricted diets, as well as her background as an IT professional in her practice. She currently works in both a peritoneal dialysis unit and two in-center units for DaVita. Amie is currently pursuing a Master of Human Nutrition at Eastern Michigan University, working on research focusing on the effectiveness of different types of education in varying patient populations. Amie is also the current Treasurer of her local chapter of CRN.
During her career, she has written and presented on a variety of topics to peers (both within DaVita and at CRN meetings), taught Kidney Smart classes, as well as sessions of the NKF PATH program for both diabetes and kidney disease. She also acted as the Assistant Facility Administrator of one of the in-center Detroit clinics taking on more non-clinical roles alongside her clinical role. She has worked with interns from three different internship programs and precepted new renal dietitians for DaVita. Amie was also the National Nutrition Month Lead for four years at the state level within DaVita.
Amie has made meals for patients in low income clinics (not just small taste tests of one or two recipes, but full meals at times), taught cooking classes for patients and started a large garden at the Detroit clinic she worked at, which provided herbs and large quantities of other fresh produce to the patients and staff. It has been continued since she left that unit last year, and she is now growing herb gardens in pots at both of her current clinics. She has helped patients living in a food desert to find resources and make the best use possible of them.
Amie is passionate about helping her patients and uses her extensive cooking and preserving knowledge to help patients and families find ways to accommodate the renal diet even when energy levels are low, and resources are poor. She has modified many recipes to become part of the large DaVita.com recipe database as well. Amie has also made handouts as needed to help her patients even when they have unusual comorbidities with nutritional implications. She truly believes that unless you are allergic to a food, you can find a way to make things work in moderation and still balance the renal diet, and has proven that repeatedly as she works with patients.
She also volunteers her time working with a shelter for homeless families, both cooking nutritious meals and teaching classes for their residents on "Healthy Cooking on a Budget," as they move back into their own spaces. Amie continues to have a private practice, specializing in restricted diets such as food allergies and helping autistic children with limited food intake options.
Recognized Regional Renal Dietitian – Region 4: Matilde Ladnier, RD, LD, Davita Greatwood, Sugar Land TX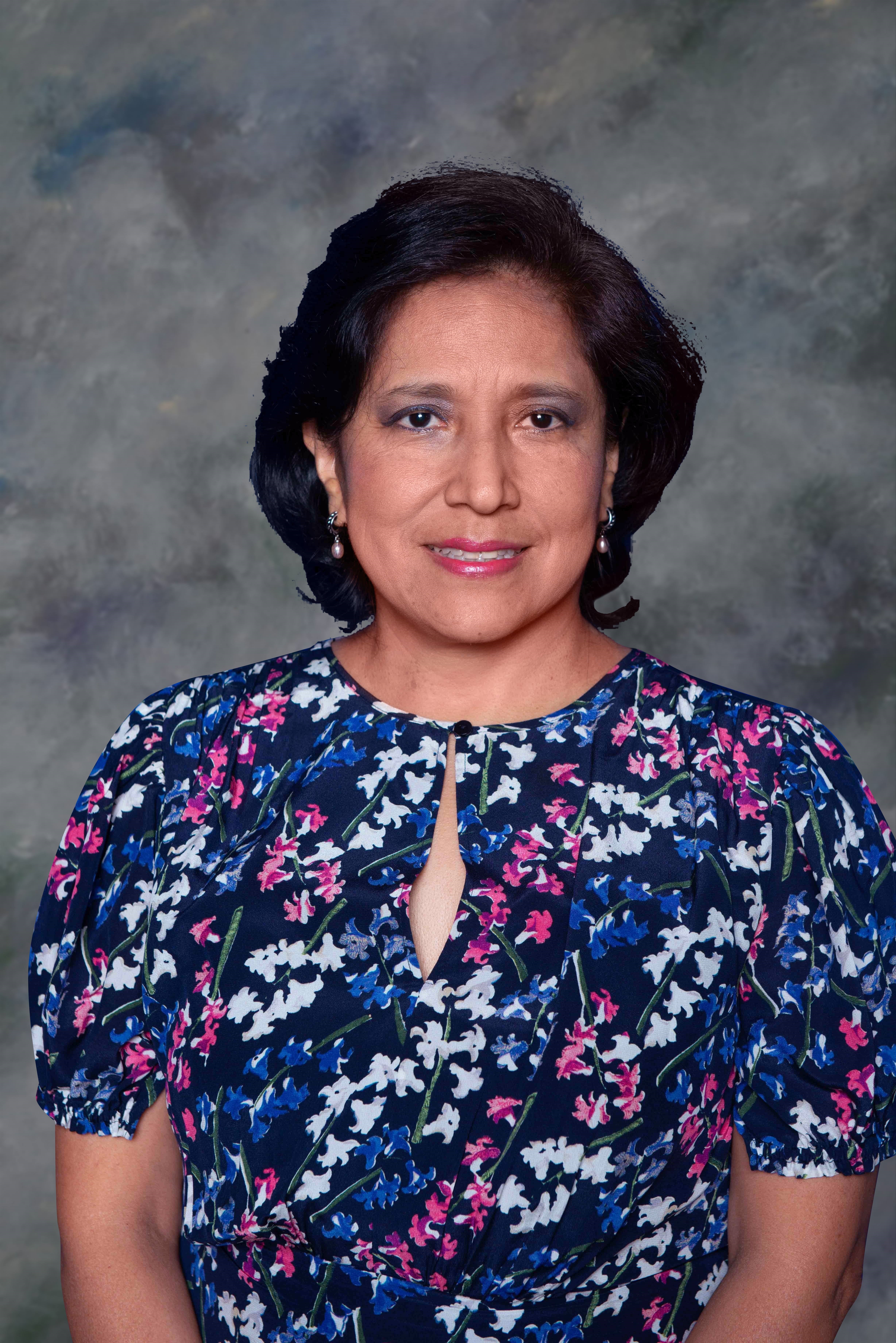 Matilde is originally from Peru, and became a registered dietitian due to her love of food and science. Since graduating from University of Texas Health Science Center Houston, she has been a renal dietitian. In 1992, Matilde was first elected CRN Chair for Southeast Texas. When elected again in 1998, Matilde and her fellow renal dietitians made sure that their letters were read and their voices heard by the state regulators with decisions pertaining to their profession. Matilde and other wonderful RDs were instrumental in helping create the Texas State regulations which included the RD ratios, the first in the country, which also improved the ability to take verbal orders within our scope of practice. Matilde has also been a leader in her corporations: she was the Texas lead representing in Gambro Western Division Council, helping improve the role of the renal dietitians by developing better clinical protocols and documentation programs, amongst other responsibilities. For DaVita, serving as Regional Point Dietitian and PD Lead. Matilde has trained countless renal dietitians, and she has also helped educate nurses, nephrology fellows and others about renal dietetics and the role of the renal dietitian.
Matilde decided to get an MBA, and in 2005 accepted the position of CEO of a dialysis unit in Galveston, TX. This was one of her biggest challenges in her work history: first going through the DaVita acquisition of Gambro, the absence of a clinical coordinator, overseeing the evacuation of patients and employees from the island during Hurricane Rita, all this happening during the first months of getting this position. Matilde's then regional vice president wrote to her when she told him that she was going back to being a renal dietitian after 14 months in this post, saying "Matilde, if you made it there over one year, you can make it anywhere!"
One of Matilde's favorite things to do is teach to anyone who wants to learn. She has been a CKD educator since the early 1990s, and does it in English and Spanish. She has taken her knowledge and love to educate outside the US borders, such as in medical missions in Guatemala and Haiti. Matilde also volunteers by writing for DaVita RD blogs and translating educational materials.
In addition to her regular work, Matilde contributes to the renal community as a member of the Medical Review Board of ESRD Network 14 and as a member of the dietitians' advisory board for the Texas Department of Licensing and Regulation.
Matilde enjoys cooking from scratch, traveling as much as possible, learning other languages and improving her tennis game.
Recognized Regional Renal Dietitian – Region 5: Erin Hintz Cabaluna, MS, RDN, CSR, Wellbound San Mateo, San Mateo CA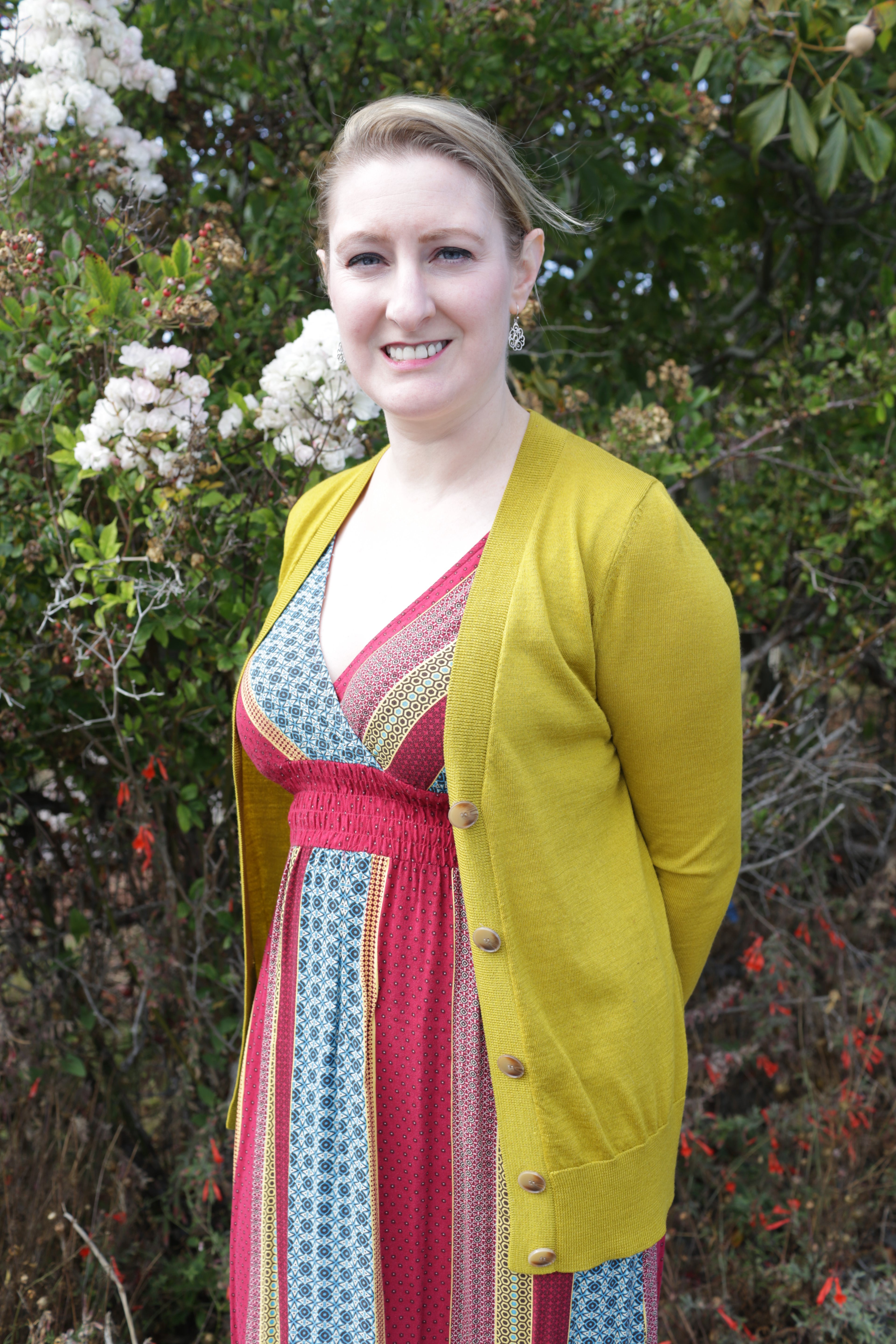 Erin Hintz Cabaluna is a nephrology dietitian at Satellite Healthcare at WellBound of San Mateo, California. She received her B.S. in Nutritional Science, a minor in Chemistry from the University of Arizona, and her M.S. in Clinical Nutrition from the University of Memphis. Erin has been working in dialysis since January 2012 with a focus on home dialysis, working at several WellBound clinics in the Bay Area. Erin became involved in her local CRN in 2012, holding several council positions before becoming Chair for 2017-2018. Over and above her work with CRN, Erin is a very active and high impact volunteer for the National Kidney Foundation. Erin, along with her husband, John, can be seen volunteering at Kidney Walks, Keep Healthy screenings, and community outreach presentations. Both sit on the Bay Area's Young Professional Board (YPB), a dynamic group whose mission is to reach a new, younger audience and significantly impact them with the mission of the NKF. From fundraising through the YPB's Annual San Francisco Kidney Ball, to program impact in the community, Erin's passion for serving both patients and the wider community is inspiring and infectious. During the last several years of professional growth and giving back, Erin has been busy on the personal side too: buying a home, planning a wedding and getting married!