Council of Advanced Practitioners
Congratulations to the Council of Advanced Practitioners SCM20 Award Winners
Tim Poole Memorial Award: Andrea Easom, MA, MNSc, FNP-BC, CNN-NP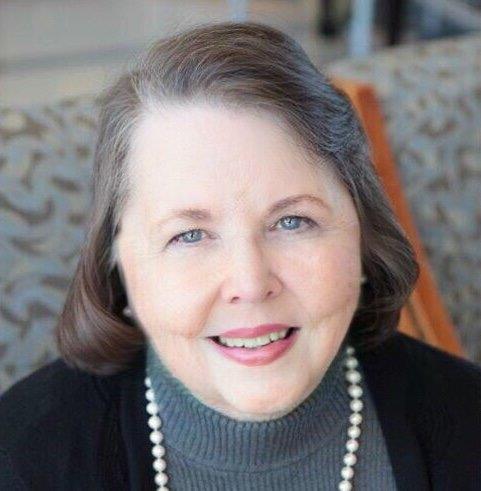 Ms. Easom has 43 years of nephrology nursing experience at the University of Arkansas for Medical Sciences (UAMS). She holds degrees in nursing and psychology and is a nationally certified nurse practitioner in both family practice and nephrology. As an Instructor in the UAMS Nephrology Division of Internal Medicine her clinical focus was in chronic kidney disease stages three through five. She served as key faculty for the nephrology fellow's dialysis & CKD rotation until 2013, then transitioned to a clinical research role, and now is either principal investigator or co-principal investigator on several CKD research studies including one funded by NKF. Her pilot study led to the creation of a new company, Easom Enterprises: Kidney Disease Education Your Way, so her CKD patient education system, "CKD: What You Need to Know," can be made available outside UAMS.
As an ANNA member, she held offices at the national and state level. She was privileged to serve on the Nephrology Nursing Certification Commission's CNN-NP Board, helping develop the test used to nationally certify nephrology APRNs, authored parts of the APRN sections of the last two editions of the Core Curriculum for Nephrology Nurses, and served on the Kidney Health Institute (KHI) Clinical Trial Endpoint for Vascular Access Catheter Content Development Team. She has lectured extensively, conducted numerous workshops and authored or coauthored over 35 publications addressing the latest developments in treatment of CKD, challenges facing nephrology nurses, and current issues involving the management of patients with CKD and end-stage renal disease.
Nostradamus Award: Mohanram Narayanan, MD, FACP, FNKF, FASN, FRCPC
A 16th century seer, Nostradamus has long been portrayed as someone who could see into the future. This award will be given annually to an individual or organization that, through forethought and vision, recognizes and promotes the contributions of advanced practitioners in nephrology.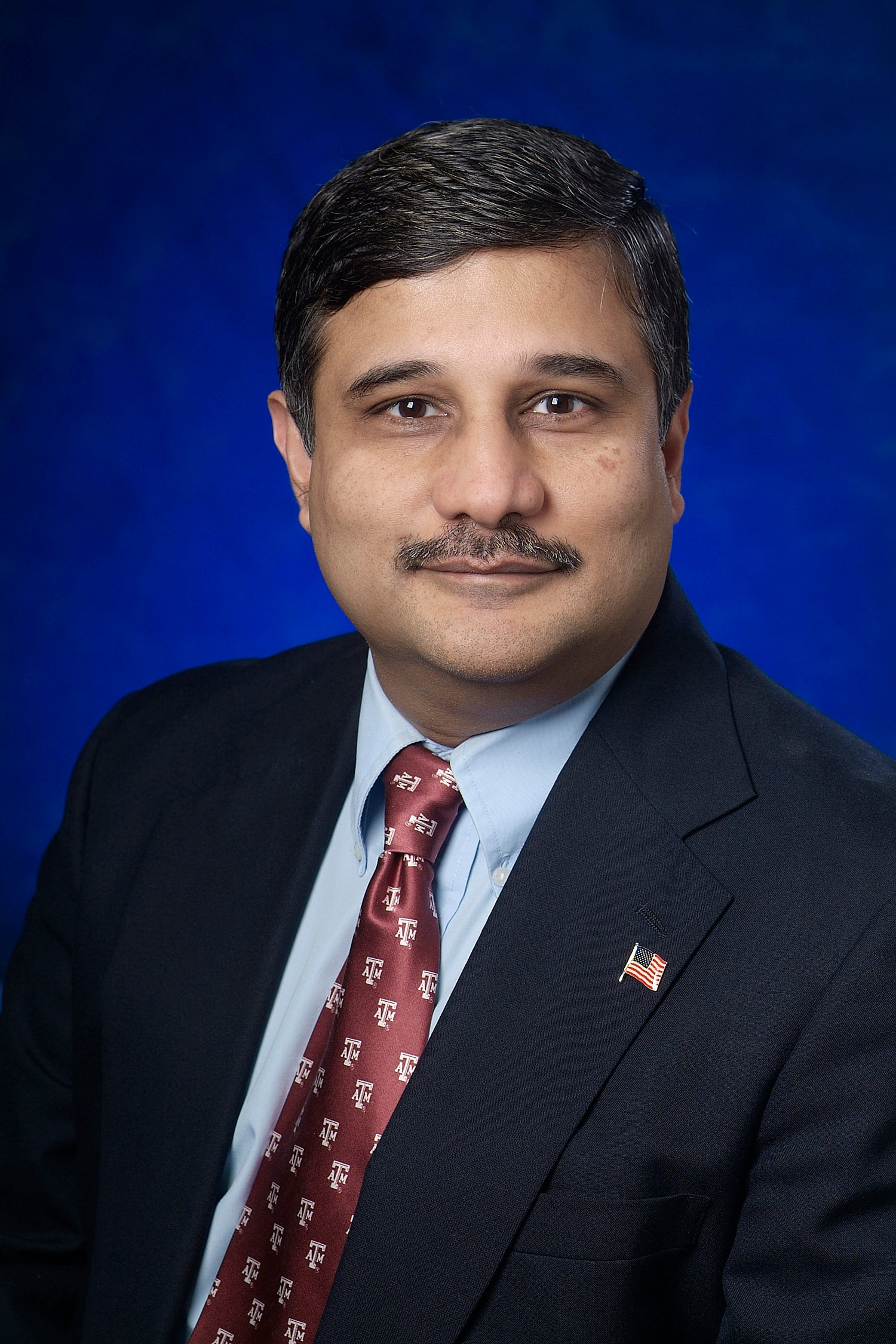 For the majority of his 30 years in nephrology, Dr. Narayanan's clinical practice has focused on chronic kidney disease and kidney transplantation. In addition to being the medical director of the Baylor Scott & White Killeen dialysis facilities since their inception in 1996, he helped start the kidney and pancreas transplant program at Baylor Scott & White Hospital in 1997, and continues as the medical director of the Abdominal Transplant Program. During his tenure as the division director of nephrology, he recognized the importance of physician extenders and was instrumental in recruiting, training and mentoring advanced practitioners in the dialysis units, outpatient clinic, and inpatient setting. He currently serves as the vice chair of the Medical Review Board of ESRD Network 14. Dr. Narayanan is a clinical associate professor of medicine at the Texas A&M Health Science Center-College of Medicine, and is a key faculty member of the nephrology fellowship program at Baylor Scott & White.
A fellow of the National Kidney Foundation, the American Society of Nephrology, the American College of Physicians and the Royal College of Physicians and Surgeons of Canada, he is board certified in internal medicine, nephrology, and geriatric medicine and a certified specialist in hypertension by the American Society of Hypertension.
A frequent lecturer at advanced practitioner conferences, presenter, and author, Dr. Narayanan's work has been published in several peer-reviewed journals and he serves on the editorial board of the journal Advances in Chronic Kidney Disease. He is also the Principal Investigator for several industry-sponsored clinical trials.
Council of Nephrology Social Workers
Robert W. Whitlock Lifetime Achievement Award: Thomas Lepetich, MSW, LCSW
This award is named in honor of Robert W. Whitlock, MSSW, MHA, LCSW, Director of the Missouri Kidney Program (MoKP), a leader in the kidney community, who passed away in 2008. Bob was a dedicated nephrology social worker and an outstanding contributor to research, teaching, and clinical practice in nephrology social work.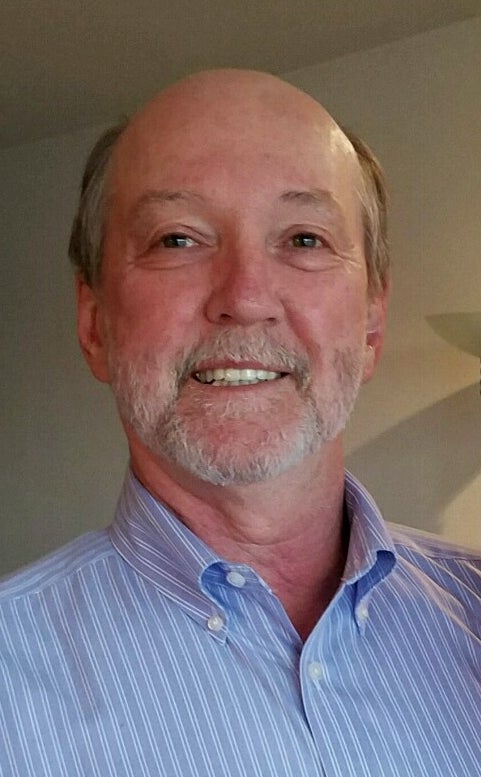 Tom Lepetich was born in Hoboken, New Jersey, before it was nice. He received his Bachelor of Arts in Psychology from the University of Colorado in 1976, and his Master of Social Work from the University of Washington in 1981. Tom has been a dialysis social worker for over 33 years and has worked for 17 different dialysis providers. He has presented at the National Kidney Foundation's (NKF) Spring Clinical Meetings numerous times. He has also presented at a various ESRD Network Meetings and for the American Nephrology Nurses Association Meeting, The American Kidney Fund and at local Council of Nephrology Social Workers (CNSW) Chapter Meetings. He has also written articles for Renalink and the Kidney Citizen.
Tom is currently the Chairperson for the New Jersey CNSW Chapter, is a member of the NKF's Public Policy Committee, and is the facilitator for the Future of Nephrology Social Work Committee, which is composed of a group of seasoned nephrology social workers who "do not go gentle into that good night." He has served as the National CNSW Region I and V Representative, and as a member of the CNSW Executive Committee. As a member of the CNSW Executive Committee, he provided educational alerts on implementation of the CMS mandate for depression screening to nephrology social workers through the CNSW Listserv.
Although Tom has been a nephrology social worker for over half of his life, he is not sure if he will ever retire. Not because of the love of his profession, but because of his intimate knowledge of the high cost of a Medicare supplement and Part D Prescription Plan.
Merit Award: Kathy Trombly, MSW, LCSW, NSW-C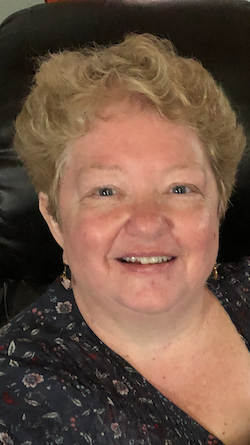 Kathy Trombly, MSW, LCSW, NSW-C, is a dialysis social worker for DaVita in Woodbridge, Virginia. She has served in that role for the past 13 years. Kathy works to assist dialysis patients to improve their quality of life, adjust to dialysis, and meet their life goals. She is the regional point social worker for the northern VA area DaVita facilities. In January of 2016 she was asked to join the Quality Insights Medical Review Board for network five. Kathy is still on the Medical Review Board.
She was the project lead at her dialysis facility for the five diamond patient safety project for the past seven consecutive years, with the facility being five diamond certified. Kathy was also the project lead for the patient engagement program with Quality Insights Renal Network 5, and her facility was chosen for facility of the year in 2016 and 2017. She is a member of the National Association of Social Workers and the Council of Nephrology Social Workers.
Kathy has provided supervision to numerous MSW interns and LCSW interns over the past 10 years. She earned her bachelor's degree in social work from Florida State University in 1999 and her master's degree in social work in 2003. She has worked as an alcohol and drug counselor for 7 years, as a social services director at a skilled nursing facility for 7 years, as a hospital social worker for 1.5 years and has been a renal social worker for the past 13 years. Her current patient population are home peritoneal dialysis patients, as well as in-center hemodialysis patients, both adult and pediatric in the outpatient setting.
Kathy was born in upstate New York and has also lived in Panama City, Fl. Kathy is married, has two daughters, one grandson and a dog named Chloe. Kathy is a Florida State University football fan and enjoys going on family vacations, and has been on 20 cruises since 2007. She also enjoys going to the movies, arts and crafts, and listening to country music.
New Worker Award: Deirdre Pendergrass, MSW, ASW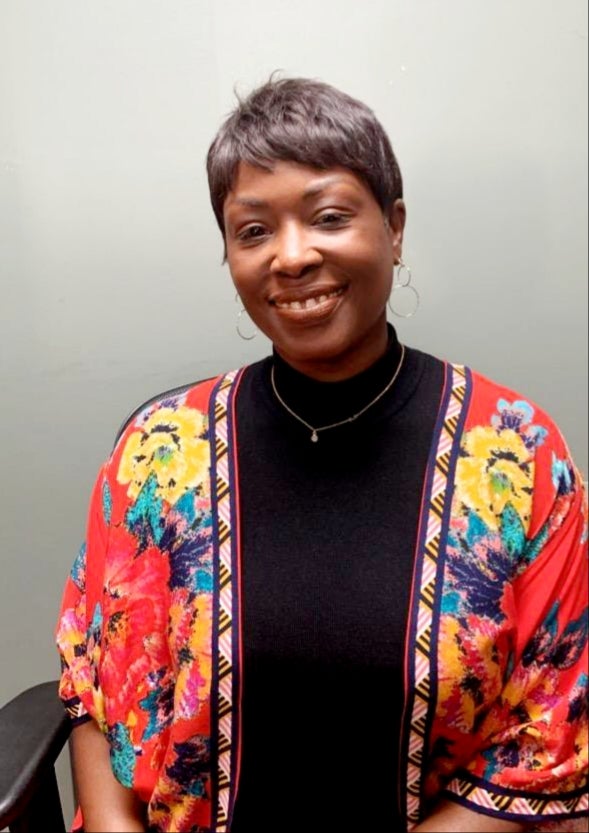 Deirdre Pendergrass obtained her undergraduate degree in psychology from California State University Los Angeles in 2002. After taking an extended break, she returned to school to pursue an advanced degree and completed her program in 2011, earning a Master of Social Work with a concentration in Older Adults and Families from California State University Long Beach. Over the years, Deirdre has worked in various capacities serving diverse groups, which include those populations that are underserved, at risk and most vulnerable.
Deirdre is currently practicing as a nephrology social worker at U. S. Renal Care Westside in Los Angeles. Being brand new to the field of nephrology when she began there, Deirdre is extremely grateful for the support and assistance that she received from her clinical supervisor and fellow social work colleagues. In addition, she found attending the 2018 National Kidney Foundation Spring Clinical Meetings to be a valuable experience, and is happy to be here again this year.
Deirdre is committed to continued growth and development in the field and plans to take the California LCSW exam in a few months.
Regional Social Work Award – Region 3: Matt Butler, LMSW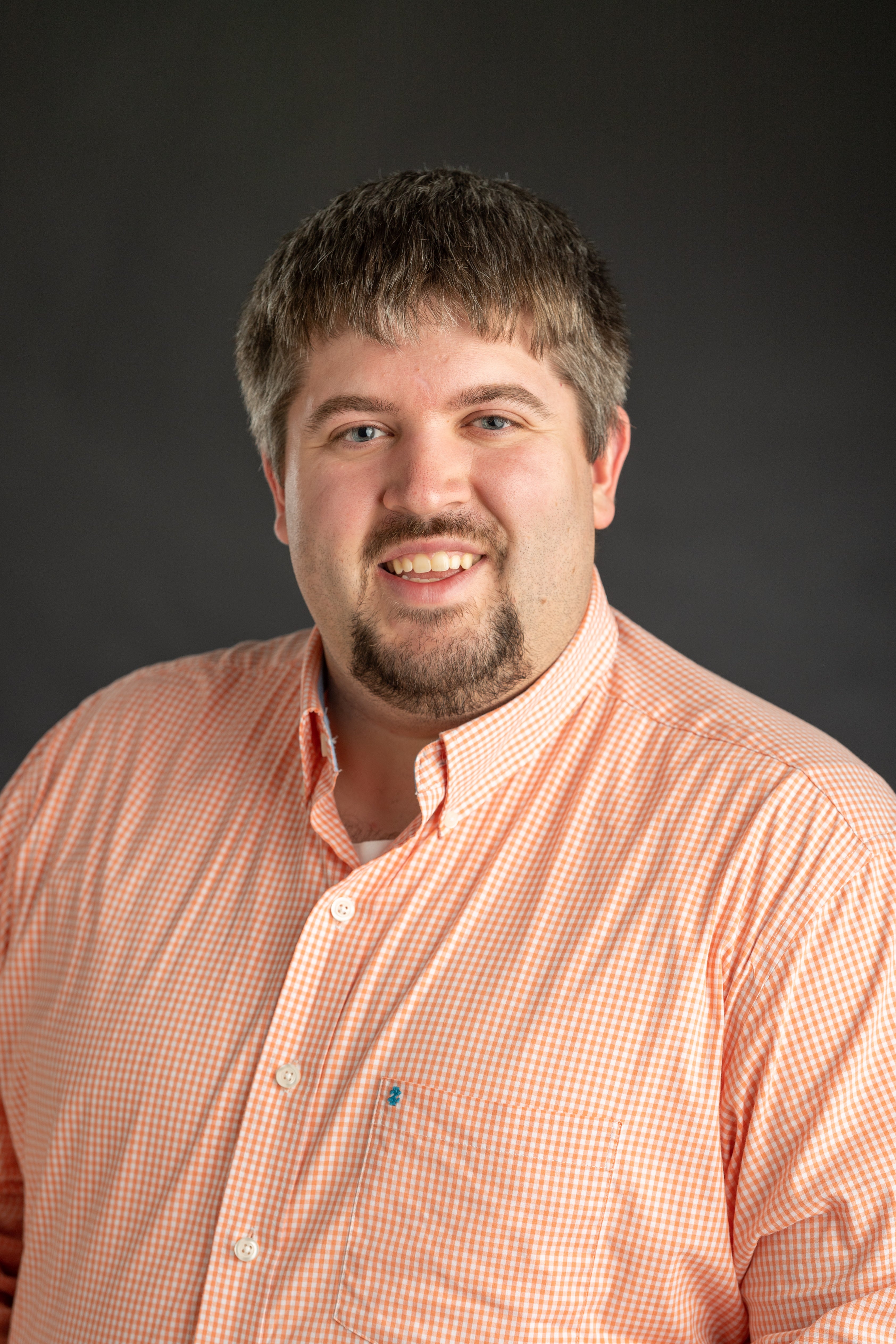 Matt Butler, has been a senior clinical social worker in nephrology and kidney transplant since 2012. Matt graduated with a master's in social work from the University of Michigan School of Social Work in 2011. He is currently the Chair of the Michigan Council of Nephrology Social Workers starting in 2019 and was previously the Chair from 2016-2017. Matt has been involved in this organization since 2012.
Matt was named as the National Kidney Foundation Pediatric Nephrology Social Worker of the Year in 2017. Matt was nominated for the University of Michigan Transplant Center Employee of the Year in 2014. Matt is an advocate for children with kidney disease and is dedicated to improving the lives of each of his patients through his work. In 2018, Matt co-authored a children's book called, Your Transplant Adventure explaining the transplant process in a kid friendly format. Matt lives in Michigan with his wife and son. He enjoys spending time with his family.
Council of Nephrology Nurses & Technicians
Outstanding Dialysis Technician Award: Yolanda Taylor, PCT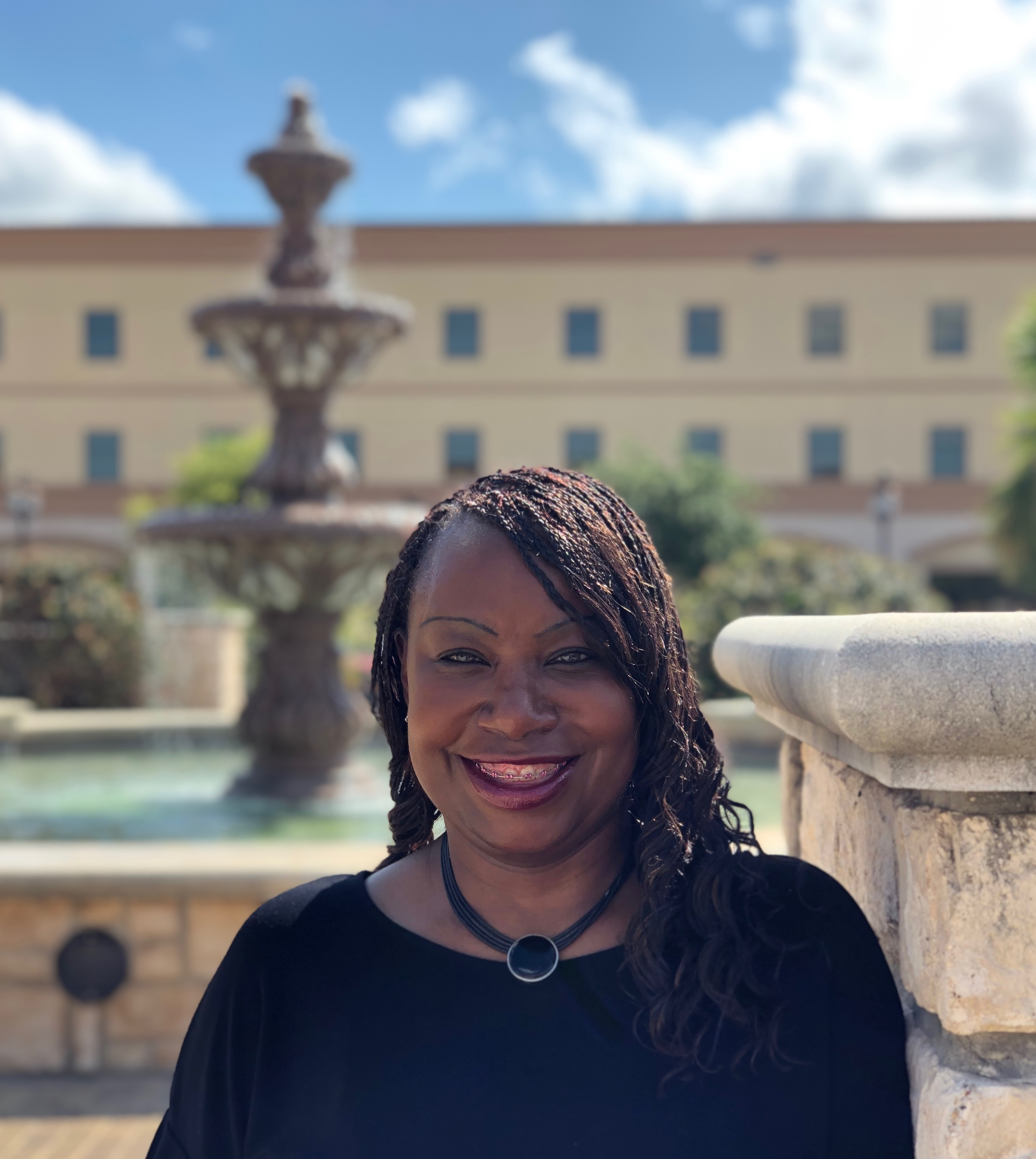 Yolanda Taylor was born in Houston, TX, and now resides in San Antonio, TX. Yolanda has been working for U. S. Renal Care since 2004 as a certified hemodialysis technician for a total of 19 years. She has played many roles in the field as preceptor, infection control auditor, flowsheet auditor, and team builder. She is working toward her Bachelor of Science of Nursing. She wishes to become a state CMS surveyor monitor to help clinics with conditions. She enjoys vacationing and attending church. Her significant influences are GOD, Dr. Varshaud Broumand, Dr. Syed, and Dr. Degatano, Nicole Hernandez, VP, Marcus Harris, RN, Angela Acevedo, RN, and the entire U. S. Renal Care Team.
Carol Mattix Award: Teri Jo Kinnison, RN, CNN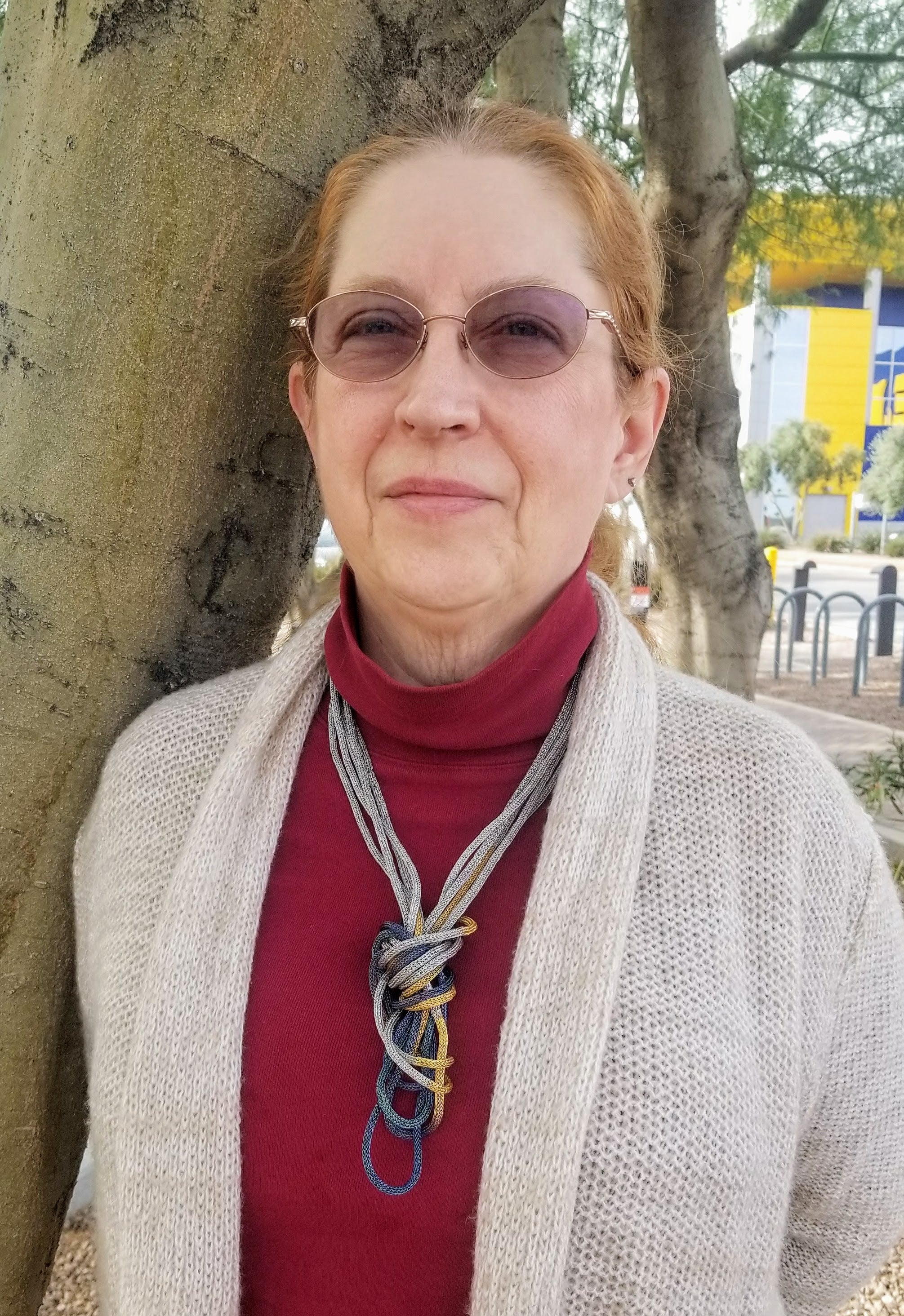 Teri Jo has always liked the more technical types of nursing. Following graduation from nursing school she worked in ICU, eager to learn how the combination of technology and physiology can be used to care for complicated patients. In 1981, she took on the challenge of learning hemodialysis and the complicated care of ESRD patients.
She has filled many roles during her dialysis career of 38 years, ranging from in-center nurse, clinical specialist on management teams, and quality assurance director. Over time, Teri Jo found she missed direct patient care and accepted an offer of patient care in an acute setting. She also enjoys working with new dialysis nurses to help them learn to care for patients, not just run machines. For the past three years she has worked in home hemodialysis helping patients learn to manage their own treatments.
Teri Jo is grateful to have had many nurse, physician and manager mentors willing to provide guidance and share their knowledge to help advance the improved care of our patients. She is especially grateful for the on-going support of her husband, David Vogt, who has dealt with many delayed evening plans while waiting for Teri Jo to finish that one last thing for a patient.
Council on Renal Nutrition
Joel D. Kopple Award: Connie Rhee, MD, MSc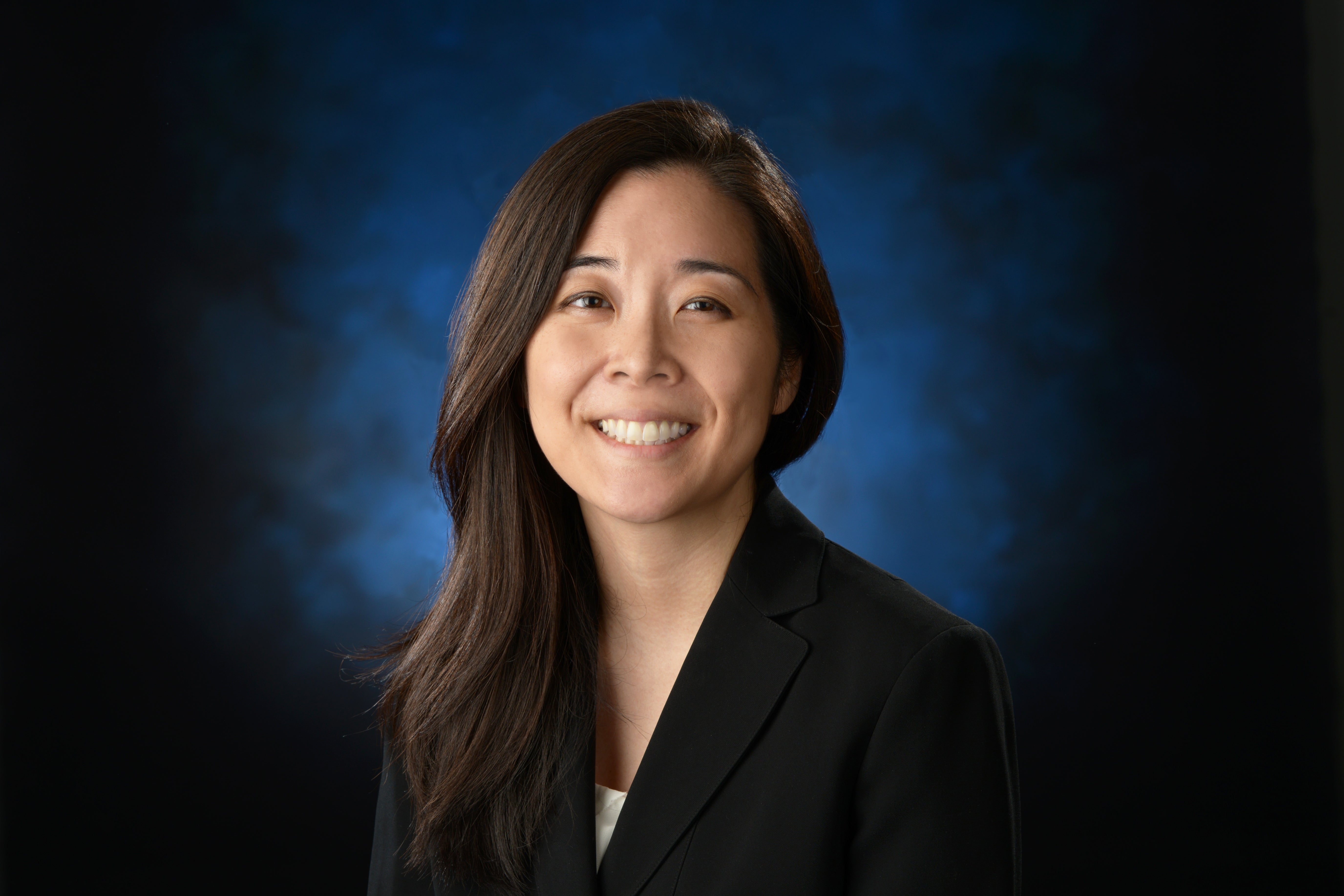 Dr. Connie Rhee, MD, MSc, is a practicing nephrologist, physician-scientist, educator, and Assistant Professor of Medicine and Public Health at the University of California Irvine. Dr. Rhee pursued her clinical nephrology fellowship and postdoctoral research training at the combined Brigham and Women's Hospital/Massachusetts General Hospital nephrology fellowship program, and also completed a Master of Science in Epidemiology degree program at the Harvard School of Public Health. Dr. Rhee joined the University of California Irvine Division of Nephrology, Hypertension, and Kidney Transplantation as faculty in 2013, and she currently serves as the Division's Director of Clinical and Translational Research; Director of Dialysis Quality Improvement and Associate Director of Outpatient Hemodialysis; Associate Fellowship Program Director; and Acting Associate Chief.
Dr. Rhee has made substantial contributions to the field of renal nutrition across the areas of research, education and mentorship, clinical practice, and outreach. She has published >160 manuscripts to date, which include numerous studies centered on nutrition, metabolism, and endocrine derangements in kidney disease patients, and her research has been supported by multiple National Institutes of Health, National Kidney Foundation, and American Thyroid Association grants. Dr. Rhee has also been a dedicated mentor to a wide cadre of trainees (clinical dietitians; graduate students in nutrition, public health, epidemiology, and biostatistics; fellows and residents; medical/pre medical students; and high school students), with aspirations of encouraging their interest in renal nutrition and metabolism. She also serves on the Editorial Board of two journals (Journal of Renal Nutrition and Metabolism, Clinical Journal of the American Society of Nephrology), and as the Associate Editor for three journals (Seminars in Dialysis, CardioRenal Medicine, BMC Nephrology).
Outstanding Service Award: Judy M. Kirk, MS, RDN, CDN, CSR, FNKF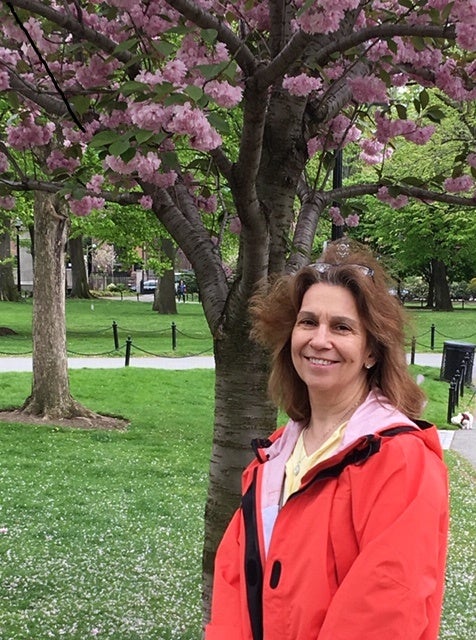 Judy Kirk, currently a nephrology dietitian for Rochester Regional Health Home Dialysis Program in Rochester, NY. She provides nutrition services for peritoneal, home and in-center hemodialysis since 2007. Judy collaborates with the interdisciplinary team on policy, protocol, educational materials and quality outcomes.
Judy began her career as a registered dietitian after completing her bachelor's degree at Pennsylvania State University and master's degree at St. Joseph University in Philadelphia, PA. Over her 40 years, Judy has enjoyed clinical and managerial areas in dietetics. The past 20 years in nephrology have been her passion, working closely with dialysis patients to use creative solutions to improve nutrition outcomes.
Judy has authored articles in professional journals, peer-reviewed publications and newsletters. She has been a speaker locally and nationally for Council on Renal Nutrition (CRN) conferences and strategies program.
Judy has enjoyed program planning at her local level, chairing the Annual Joint Conference of Upstate/Western NY CRN for several years. She is currently involved as a member for professional education development on the National Renal Diet committee and the committee to update the Clinical Guide, 3rd edition. Judy is a modular author for the Global Renal Nutrition internet course being developed by Dr. Kopple. She is dietitian representative on the NKF Public Policy Committee since 2016.
Judy delights in volunteering on the NKF-CRN, having served as Region 1 Representative through to Chair and back since 2014, an experience she describes as enriching and enlightening to learn from peers throughout the country.
Susan C. Knapp Award: Vishal Bagchi, MBA, RD, LD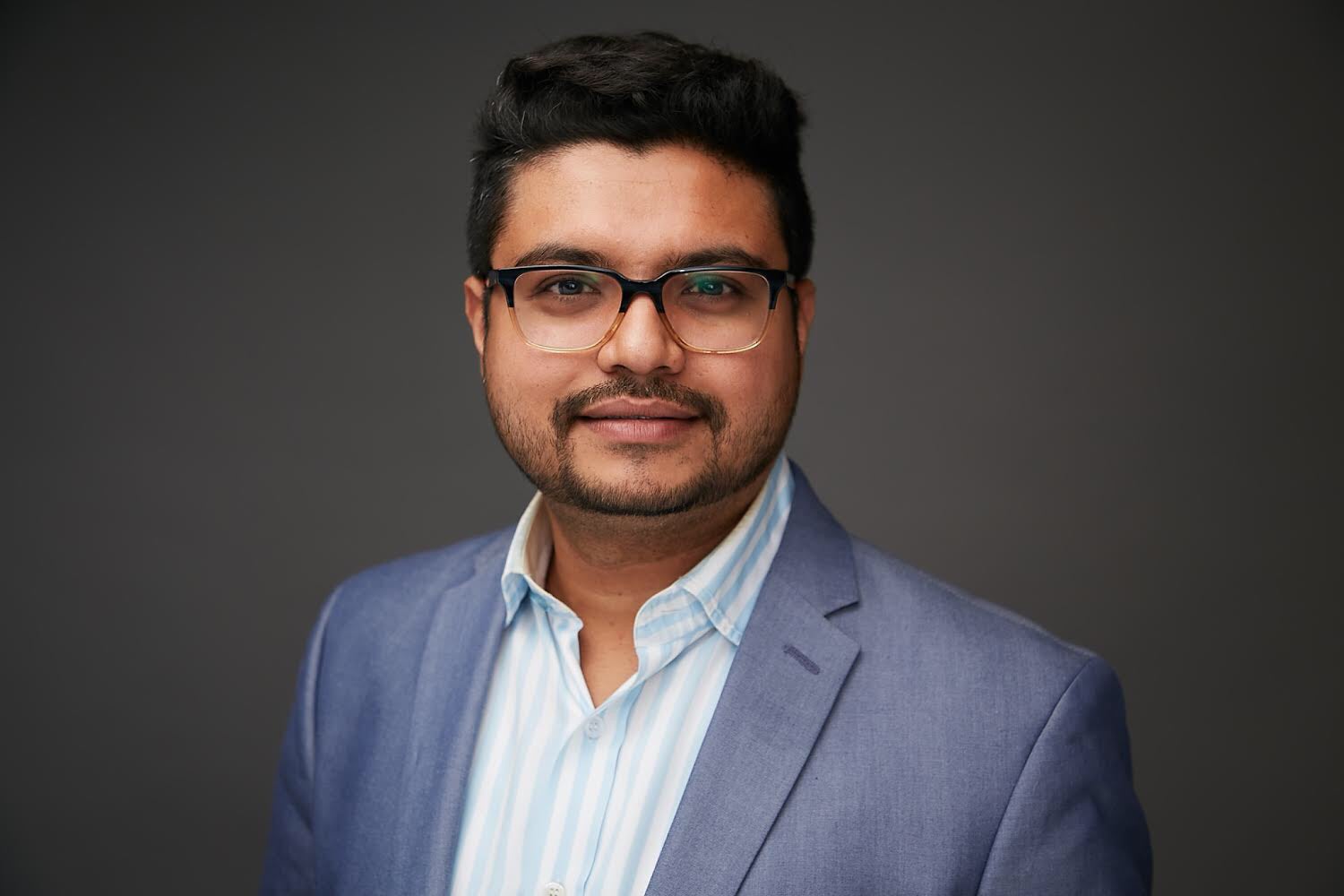 As the Director Medical and Scientific Affairs, Vishal Bagchi is responsible for clinical education of intradialytic parenteral nutrition (IDPN) and intraperitoneal nutrition (IPN) to provide a bridge between clinical medicine and sales. He has several years of clinical, research and speaking experience in nephrology. Vishal worked at a major dialysis provider as a regional sales manager and as a renal dietitian, where he helped clinics excel in quality patient care. Vishal has trained numerous clinicians in the dialysis and renal market. He has served on speaker bureaus speaking on topics related to chronic kidney disease, hypertension, diabetes and heart disease. Vishal is the Patient Care America primary speaker for local, regional, and national meetings, and he is involved with clinical training and research for the company. Vishal's monthly webinars on topics such as Gastroparesis, Fluids, Inflammation, Malnutrition, Refeeding Syndrome and IDPN/IPN have reached over 2600 unique renal dietitians across 50 states, averaging over 200 attendees per course.
Vishal has a degree in Clinical Nutrition from University of Texas Southwestern Medical Center and an MBA from the University of Dallas. Vishal and his wife reside in Dallas, TX, with their two cats, Harry and Kumar, and they are all avid Dallas Cowboys fan. He is also involved philanthropically in many countries, including Ghana where his organization provides dialysis, and CKD education and awareness, to the underserved communities of West Africa. Vishal has traveled to over 30 countries, speaks five languages and is a history buff.
Recognized Renal Dietitian Award: Jessianna Saville, MS, RDN, CSR, LD, CLT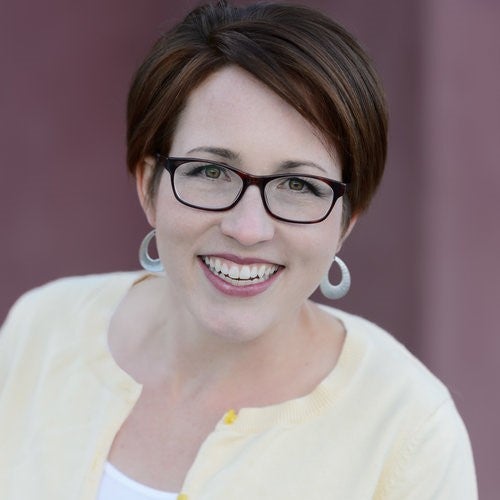 Jessianna Saville is a renal dietitian of 10 years with the mission of making renal nutrition a first-line treatment for all patients with CKD. After spending eight years in the dialysis setting, she decided to fully concentrate her energies her own CKD practice and promoting the importance of nutrition treatment for CKD.
Three years after starting her practice, Jessianna realized that many renal dietitians like herself were struggling to fill the growing need for CKD MNT. She created RenalNutritionMastery.com for nephrology professionals to help. On this website, she provides training for dietitians to avoid the pitfalls of starting a new practice and to stay up-to-date on all things renal nutrition. She also runs a renal education library through her website and blog. Most recently she has become involved in the non-profit RenAlign start-up, which is focused on high level nutrition programs for preserving kidney function.
She's a proud graduate of Utah State University dietetics program and holds a master's in health care management from Marymount University. Her favorite thing to do professionally is speak for large groups and mentor renal dietitians, who she believes are the smartest and most compassionate group of professionals. Her favorite thing to do unprofessionally is attempt to recreate amazing dishes from the Great British Baking Show with her daughter, dig up worms with her 3 year-old son, make her baby laugh, walk barefoot in the grass to the park, and sneak in a nap whenever possible.
Recognized Regional Renal Dietitian – Region 1: Belinda Shanley, MS, RD, CSR, CDN, FNKF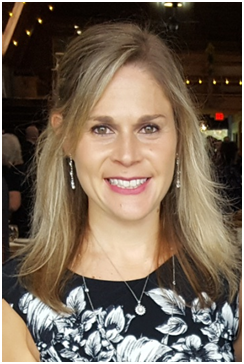 Belinda Shanley has a bachelor's degree in dietetics and a master's degree in health promotion obtained from the University of Connecticut. She has been a practicing dietitian since 2010 and has focused on renal nutrition for the past seven years. Belinda received her board certification as a specialist in renal nutrition in 2017. Belinda is an appointed member of the U. S. Renal Care Dietitian Advisory Board, comprised of six dietitians, to develop and review nutrition-related education material and policies.
Belinda stays active with the NKF by serving on the Council on Renal Nutrition at both the executive and local level. She presented an oral presentation and poster presentation at the 2019 NKF Spring Clinical Meetings focusing on The Renal Dietitian's Role in Calcimimetics. Her poster was awarded the outstanding poster ribbon and she recently submitted her manuscript to the Journal on Renal Nutrition in hopes of publication. Belinda is passionate about educating her peers as she serves on the speakers' bureau for both Akebia's Auryxia and Amgen's Parsabiv. She mentors many dietetic students as well as presents a renal lecture at the University of Connecticut annually. In the local community, Belinda participates in the Southern Connecticut Kidney Walk each year with her dialysis clinic co-workers. As team captain, Belinda and her team raised over $2,000 in 2019. She also ran the 2017 Hartford Half Marathon to raise funds and promote awareness on Team Kidney! When not working, Belinda enjoys going to the gym, stand-up paddle boarding on the Branford River, skiing and traveling the world with her loving and supportive husband.
Recognized Regional Renal Dietitian – Region 2: Olivia Haeberle, RD, LD
Olivia Haeberle is a clinical renal dietitian at Emory Northside Dialysis in Atlanta, GA. She received her BS in dietetics from the University of Kentucky and completed her dietetic internship through Southern Regional Medical Center located in Riverdale, Georgia. Over her 18-year career she has worked in various roles, including WIC supervisor, genetic cholesterol clinical educator, workplace wellness director, and renal dietitian. In addition, Olivia has supported her fellow dietitians in training through precepting for Southern Regional and Emory internship programs. She recently served as Georgia Council on Renal Nutrition Chairperson, which boasted one of the highest Spring Clinical Meetings turnouts to date for the chapter.
In 2017, she won the nationwide DaVita Innovation Roadshow to beat out 200 submitted ideas, with a program designed to equip dialysis clinics with mental health care providers to assist patients working through dialysis related issues. Participating in community outreach is important to her so she volunteers through the local MUST Summer Lunch program. This outreach assists those in suburban Atlanta experiencing food insecurity by providing school food pantries, summer lunch for low income school children, and a community kitchen. Volunteering at local NKF events such as the Patient Empowerment Atlanta meeting has provided her a greater understanding of the influence dietitians can have on the long-term health of the community.
She resides in Smyrna, GA, with her husband, two sons, and German Shepherd, Sadie. In her spare time, she enjoys reading, thrift shopping, and cooking for her family.
Recognized Regional Renal Dietitian – Region 3: Terrie Holewinski, MS, RDN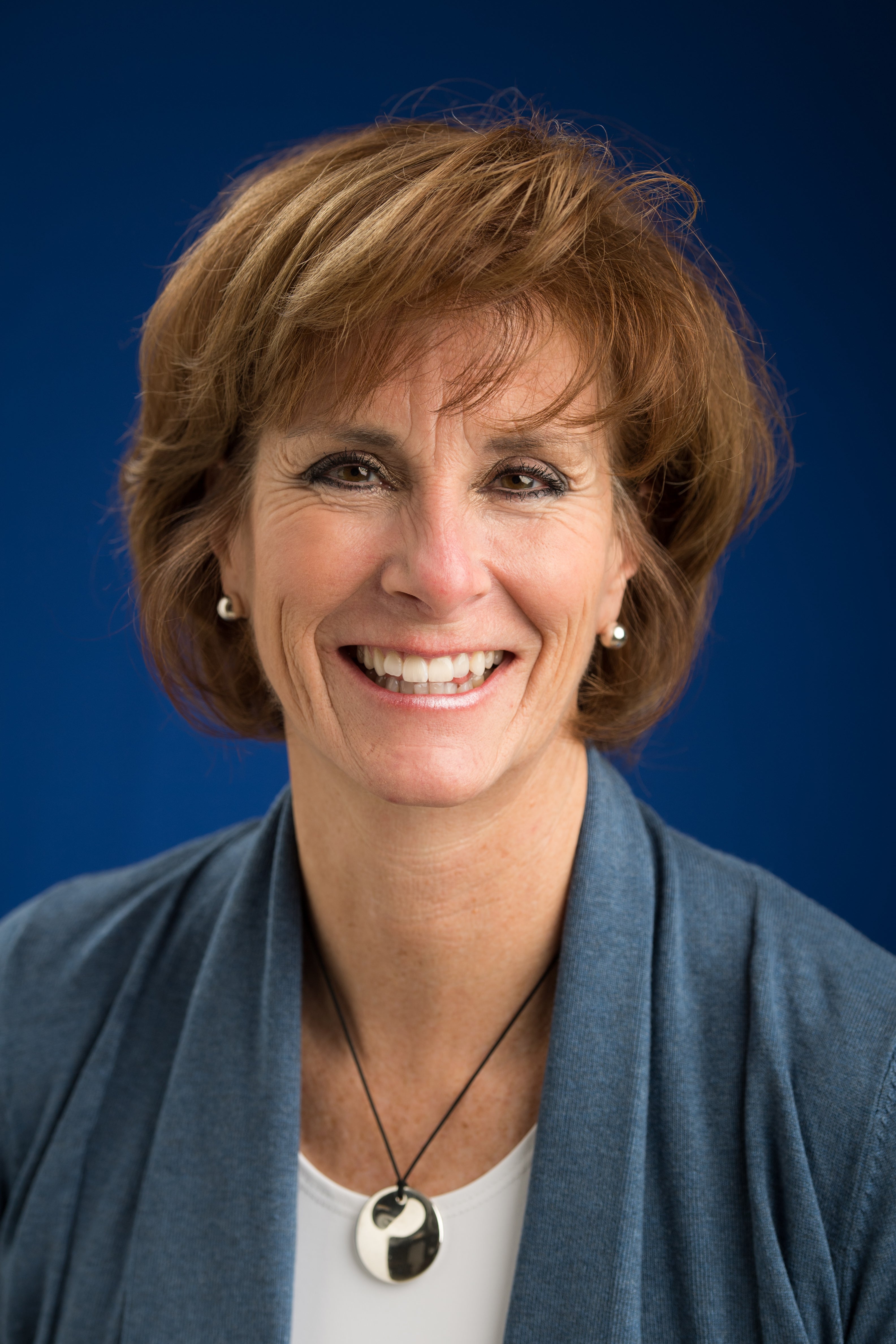 Terrie Holewinski, received her B. S. in dietetics at Madonna University and M. S. in general nutrition at Eastern Michigan University. Terrie worked as the outpatient renal dietitian for Michigan Medicine, at the University of Michigan for six years. Terrie provided MNT for patients with CKD (stage 3-5) and kidney stones individually in her nutrition clinic, and is a member of several multi-disciplinary CKD and kidney stone clinics. She developed numerous nutrition educational materials to meet the needs of patients at various health literacy levels. She has provided education for nephrologists, nephrology fellows, nurses, dietetic interns and graduate students of the role of the renal dietitian and renal nutrition.
Terrie helped develop and taught monthly multidiscipline CKD education classes to patients and their care partners on chronic kidney disease, diet and treatment options.
Terrie authored articles for the Renal Nutrition Forum and a book chapter on kidney stones and chronic kidney disease. She was co-contributor to a CKD education poster at an NKF Spring Clinical Meetings, and presented at several regional and national ANNA conferences on improving patient education using the teach back method.
Terrie's passion is to empower patients by helping them understand their diet and disease, allowing them to dine with confidence and possibly delay disease progression.
Prior to Terrie's current position, she worked five years as a renal dietitian in an outpatient dialysis center and 12 years as a lipid management and cardiac rehab dietitian at Michigan Medicine.
Her hobbies include kayaking, paddle boarding and hiking in our national parks.
Recognized Regional Renal Dietitian – Region 4: Kristal Lowe, RD, LD, CDE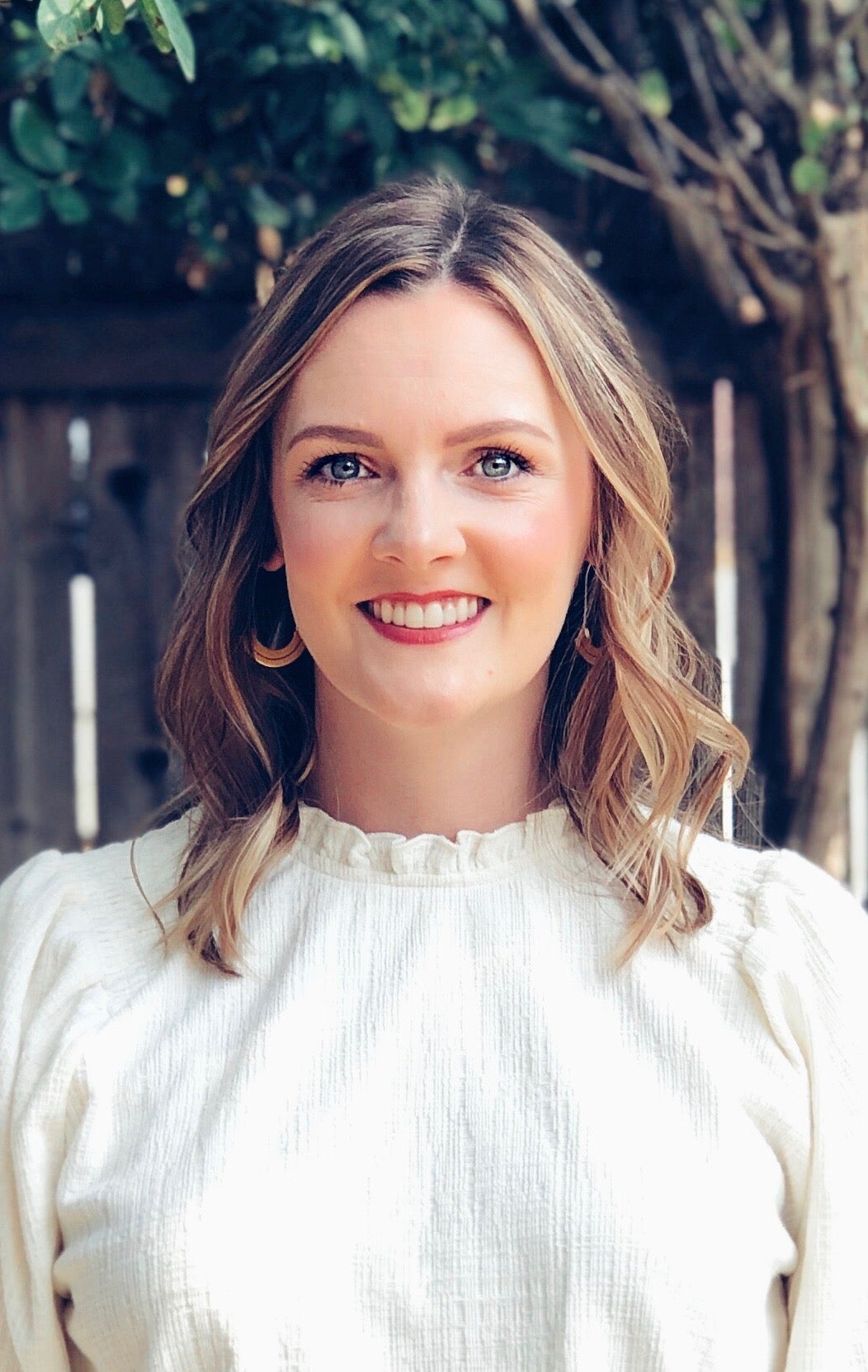 Kristal Lowe, earned her B. S. from Seattle Pacific University in 2009 and completed her internship at Oregon Health & Science University in 2010. Since that time, Kristal has worked as lead diabetes educator for a large medical group where her major roles included nutrition counseling, grocery store tours and developing diabetic curriculum for classes. Kristal is passionate about continued education and has earned her Certificate of Training in Adult Weight Management and Certified Diabetes Educator credential. Kristal's enjoyment for education and travel has led her to attend numerous conferences around the U. S., including the NKF Spring Clinical Meetings. Kristal has authored several articles for local magazines and newspapers and has appeared on local news stations as the primary nutrition expert. Additionally, Kristal has been a frequent speaker for community events on various nutrition topics.
Currently working at U. S. Renal Care, Kristal joined the dialysis world in 2015, when she and her husband moved to Texas from Washington State with their two fur babies in tow. As the current Chair for Council on Renal Nutrition in San Antonio, Kristal has enjoyed the opportunity to plan speaker events, activities and connect with fellow dietitians.
Kristal shares her passion for health & wellness on her blog, www.Platefulnutrition.com, where she publishes interesting nutrition articles and recipes. In her spare time, you can find Kristal whipping up a delicious meal, planning her next trip or sipping a matcha latte while buying fresh produce at her local farmer's market.
Recognized Regional Renal Dietitian – Region 5: Nikki Nygren, RD, CD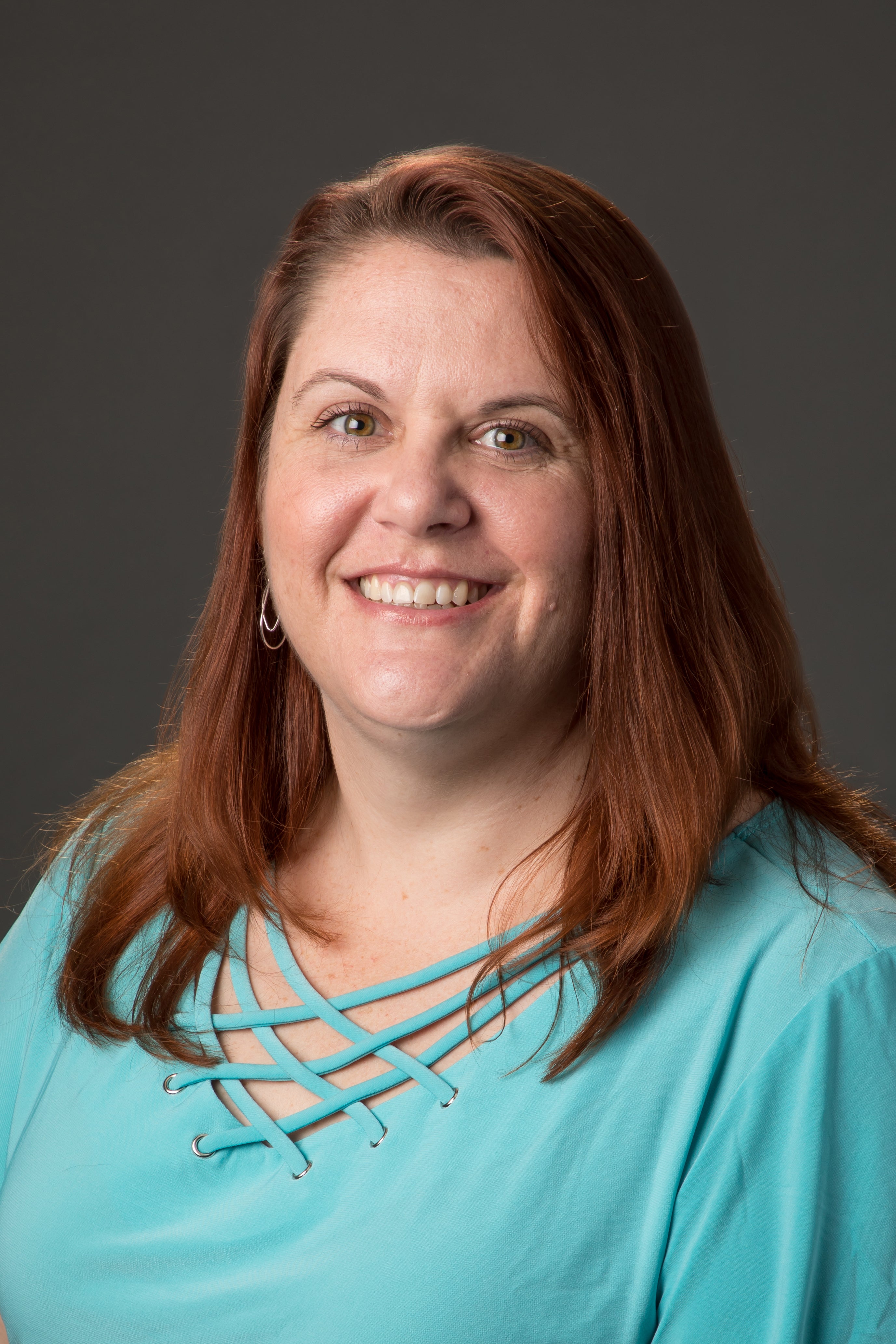 Nikki Nygren received her bachelor's degree in nutrition from Bastyr University in 2007. She found her passion in CKD and ESRD while working at Northwest Kidney Centers during the past eight years. Nikki is an advocate and educator for her patients. She created and evolved many educational tools, including handouts, brochures, and the Nutrition Art of Good Eating. Her commitment to continuing her own knowledge and education in renal nutrition leads her to present various topics at workshops for hospital dietitians, long-term care dietitians, and students.
Nikki joined her local CRN chapter and quickly took on roles including treasurer, secretary, and newsletter editor. After attending the first few chapter meetings, she was discouraged by the limited number of dietitians that were able to attend in-person. This inspired her to develop a website, marketing webinars to other renal RDs across the state.
Continuing to recognize the benefits of chapter meetings, she was instrumental in merging WSCRN with the OCRN group. The new PNW-CRN group has now doubled in members and opened its membership to several other states, all due to her dedication.
Nikki has also taken on roles to support the regional Northwest Renal Dietitian Conference as treasurer and a member of the Board of Directors. Nikki volunteered her time to help create a sustainable non-for-profit company to maintain the regional conference. Recently, she has been an advisor for a local company developing an app to help slow the progression in the early stages of CKD through dietary changes.
Recognized Chapter Award – Georgia Council on Renal Nutrition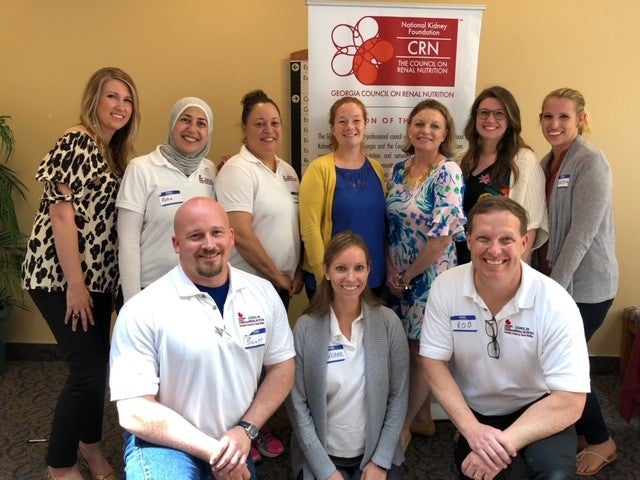 The Georgia Council of Renal Nutrition (GCRN) is focusing the year on growing in our knowledge of current renal nutrition findings, as well as focusing on ways to have a collaborative relationship with our community. The GCRN hosts CEU opportunities for our members, as well as a yearly multiday conference to promote statewide professional education for dietitians and other health professionals. Each year we participate with local or national organizations, such as at 5Ks, at which we promote patient and public education on the nutritional aspects of renal disease and other related nutritional concerns.