CAP
Tim Poole Memorial Award: Barbara Weis Malone, RN, CFNP, FNKF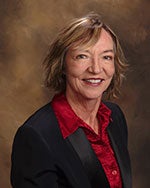 This award was established in honor of Tim Poole, PAC, who passed away in 2008. Tim was an exceptional clinician and incredible human being who dedicated his life to the care and well-being of CKD patients and their families. The Tim Poole Memorial Award will be given to a CAP member who follows in Tim's footsteps and demonstrates the qualities that made him so outstanding.
Barbara has been active in the renal community for over 10 years. She is past chair of the NKF Council of Advanced Practitioners (CAP), which she was instrumental in the forming. She also played an important role in the development of the Advanced Practitioners Program track for the NKF Spring Clinical Meetings.
In her 32 years of practice as a nurse practitioner, Barbara has seen great strides in the practitioner community. She has lectured locally, nationally, and internationally on all aspects of kidney disease. She has presented at every major nephrology meeting, mentored multiple practitioners, and continues to teach future nurse practitioners at the UC College of Nursing. She has an active CKD practice at the University of Colorado Hospital after being the first nurse practitioner in the UC Transplant Center for many years. Barbara continues to have a passion for kidney disease which she calls "internal medicine on steroids".
Barbara volunteers on the local level, participating in many events including, kidney walks, KEEP Healthy Screenings, Great Chef events, and much more. She was a guest editor for a volume of Advances in Chronic Kidney Disease (ACKD), "The Whole is Greater than the Parts." She also serves on the editorial board for ACKD.
Nostradamus Award: Jerry Yee, MD, FNKF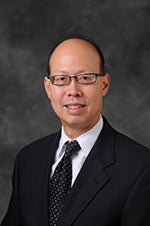 A 16th century seer, Nostradamus has long been portrayed as someone who could see into the future. This award will be given annually to an individual or organization that, through forethought and vision, recognizes and promotes the contributions of advanced practitioners in nephrology.
Dr. Jerry Yee is the Chief, Division of Nephrology and Hypertension at Henry Ford Hospital in Detroit, MI. He is also a Clinical Professor of Medicine at Wayne State University. He is the Editor-in-Chief of the NKF Journal, Advances in Chronic Kidney Disease, and, also, the Nephrology Self-Assessment Program Deputy Director for the American Society of Nephrology. His clinical interests include fluid-electrolyte, acid-base disturbances, diabetic kidney disease, informatics, and intensive care nephrology. Dr. Yee has more recently chaired the American Board of Internal Medicine committee that developed the chronic kidney disease practice improvement module (PIM) and the ASN Renal Highlights program. Lastly, Dr. Yee has published over 150 peer reviewed articles and chapters and is the holder of several copyrights and patents involving kidney-related publications and applications.
CNNT
Outstanding Nephrology Nurse: Mary Gruel, RN, CDN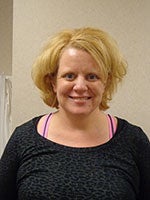 Mary Gruel, a Certified Dialysis Nurse, has been working at Tri-state Dialysis for over 25 years. She has worn several hats in the nephrology field, but currently she is the staff and patient education coordinator of three dialysis facilities. She translates her exceptional clinical skills and expertise through various staff trainings, and is a role model to all.
Mary is compassionate and brightens the dialysis units with her smile and fun loving personality. She is always professional and does what is right and best for the patient. Mary is respected by both staff and patients, and goes the extra mile to make patients feel safe and cared for. She enjoys conducting the comprehensive assessments of patients, as well as setting goals and working closely with them to achieve those goals. Mary creates and shares educational information with the patients every month with a monthly "Patient Line" Newsletter.
Outstanding Dialysis Technician: Tyler Arnold
Tyler Arnold is a CCHT who has been in the healthcare industry for over 10 years, 8 of which have been in the dialysis unit at Methodist Hospital Dialysis in Rochester, MN. Without fail, he is respectful to the patient, treating them all as individuals. He is concerned with their well-being, safety, and the overall quality of their lives, both inside and outside of treatment. Tyler always has a kind word or something humorous to say to brighten the day of the patient and also of his team members. Tyler is respectful to the patients' family, and to his colleagues. He is a team player, always willing to step in wherever he is needed. Quite often, Tyler is asked to help other technicians and even nurses with difficult cannulations. Tyler exemplifies the compassionate, innovative, and healing nature so critical to anyone who works in a patient care setting.
CNSW
Robert W. Whitlock Lifetime Achievement Award: Charles M. Thomas, LCSW, ACSW, FNKF
This award is named in honor of Robert W. Whitlock, MSSW, MHA, LCSW, Director of the Missouri Kidney Program (MoKP), a leader in the kidney community, who passed away in 2008. Bob was a dedicated nephrology social worker and an outstanding contributor to research, teaching, and clinical practice in nephrology social work.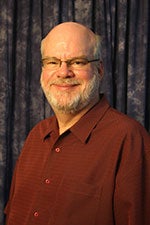 Charlie Thomas resides in Chandler, AZ, and is employed as a Transplant Social Worker at Banner University Medical Center in Phoenix, AZ. He received a MSW from Arizona State University in Tempe, AZ in 1980, and continued as a Faculty Associate, mentoring MSW student interns. Charlie has worked for 30 years as a Nephrology Social Worker in the field of transplantation. He is a leader in transplantation and public policy, and has served on several national committees and organizations, such as the Council of Nephrology Social Work, American Society for Transplantation, and United Network of Organ Sharing. He has served on various boards, such as the Network, NKF of Arizona, and National Association of Social Work. He also chaired the Arizona Governor's State Rehabilitation Council.
In addition, he was a dialysis program consultant to the Salt River Pima-Maricopa Indian community for 15 years, where he has advocated both for kidney patients, and Native American health services. Within the national CNSW, he was the Membership Chair (1988-1993), SCM Program Chair (1997-1999), and Chair (1994-1996). He has won the CNSW Transplant Award winner in 2008 and the Merit Award in 2000. Charlie has been a frequent speaker both on a local and a national level, and present on ethical issues in transplantation, living donation, immigration issues, and access to care.
He has been a true mentor to many of us, and for years has been the "go-to" person on transplant issues, public policy, and immigration.
Transplant Social Worker Award: Rebecca Hays, MSW, APSW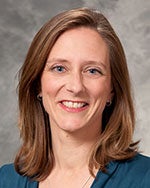 Rebecca Hays has worked at the University of Wisconsin's Transplant Program for 13 years. Since 2011, she has specialized as the Living Donor Social Worker and Independent Donor Advocate. She serves on various committees with the American Society for Transplantation and American Transplant Congress, identifying the best practices in Living Donation. She is a national presenter and co-author on numerous articles highlighting, identifying, and disseminating recommendations of live donor care. Within CNSW, she has served as the CNSW-WI Chair for 4 years, NKF Spring Clinical Meetings CNSW Program Chair for 4 years, and received the Merit Award in 2005. Within NKF, she has served on the Living Donor Council and on the Transplant Chronicles Editorial Board.
Merit Award: Camille Yuscak, LCSW-R, NSW-C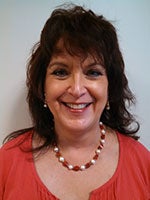 Camille resides in Holmes, NY and has enjoyed 18 years as a Nephrology Social Worker. Although she left the field last year to become a Hospice Social Work Supervisor, it was important to recognize her years of dedication to our field. She has served on the CNSW Executive Committee for 9 years, starting as the Region I Representative in 2006, then onto Publication Co-Chair and Chair. She has been the one who dots the i's, and crosses the t's for RenaLink and the Journal of Nephrology Social Work for the past 7 years. In addition, Camille has been active with developing many of the CNSW Pediatric resources, giving numerous national presentations on pediatric and end-of Life issues, and authoring several publications.
Merit Award: Yasuyo Tsunemine, LCSW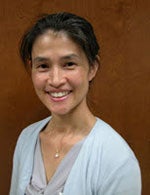 Yasuyo resides in Portland, OR, and has been employed as a Nephrology Social Worker at Fresenius Medical Care since 2008. Not only has she been the Southwest Washington/Oregon CNSW Chair for 4 years, she is also active with the local NKF, the NW Kidney Camp, and Network 16. Since 2009, she has been the backbone and coordinator of the Portland Kidney Group, which is now a patient-led Peer Support Group. This group is open to any kidney patient, and has over 100 members. Yasuyo mentors and encourages the support group to participate in community health fairs, educational symposiums, and networking picnics. "She truly goes above and beyond to improve the lives of kidney patients in Oregon".
Merit Award: Kathy Merritt, LCSW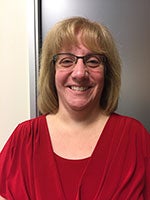 Kathy resides in San Jose, CA and has been in Nephrology Social Work for over 28 years. She currently is a Social Work Service Manager at Satellite Healthcare, where she thrives at mentoring new workers in solid professional skills. She has been a state-wide and national speaker on professional boundaries and managing conflict. Kathy has been a Co-Chair of the CNSW Bay Area Chapter for 5 years. Her chapter's nomination states, "she is gentle, exceptionally caring, and a role model for all. She is considered a true compass and a constant source of wisdom for Nephrology Social Workers."
Merit Award: Melissa Prelow, LMSW, NSW-C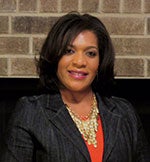 Melissa resides in Mesquite, TX and has been a Nephrology Social worker for 16 years in the Dallas area. Currently, she is employed by DaVita and is a Regional Point Social Worker, and Kidney Smart Educator. She has been the North Texas CNSW Chair and Co-Chair for 6 years. She is also very active with the Network LAN and Crisis Team, and worked with two hurricane evacuee efforts. In addition, she is active with the NKF Serving Texas' patient and professional educational seminars. She has created Positive Reinforcement Certificates to motivate adherence, and makes local presentations focused on improving the professional skills of Nephrology Social Workers. She has been a true mentor to many new colleagues.
Merit Award: Holly Jenkins Riley, LMSW, ACSW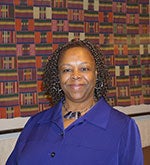 Holly resides in Avon Detroit, MI where she is the Manager of Social Work and Patient Services Department at Greenfield Health Systems. She has supervised the Nephrology Social Workers working in 15 units since 2004. She has worked for over 25 years in Nephrology Social Work. Holly has been a research team member, and served on various committees to understand diversity and disparities within healthcare. She is also involved with the NKF of Michigan and was recently recognized as the Michigan CNSW Chapter Merit award winner.
New Worker Award: Jacqueline Hutchinson, MSW, MA, LICSW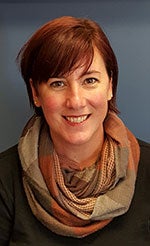 Jacqueline Hutchinson resides in Apple Valley, MN, and is employed in West St. Paul at a DaVita unit. Jacquie has two years of experience as a Nephrology Social Worker. Within that short period, she has consistently gone above and beyond her typical work duties for the betterment of her patients and colleagues. She facilitates a monthly support group for kidney patients (both dialysis and transplant), and from any facility or corporation. In addition, she started, and currently facilitates, a monthly consultation group for her fellow renal social workers. She also serves as the CNSW Chapter Treasurer, and recently presented locally on a program titled, "Practicing Self Care." She has attended the NKF Kidney Courage Awards and several NKF Kidney Walks.
Regional Social Work Award – Region 3: Susan Walker, LMSW, CCTSW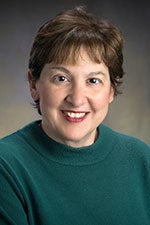 Susan resides in Farmington Hills, MI and is employed at Beaumont Hospital in Royal Oak, where she has been a Transplant Social Worker since 2008. In addition to her normal workload, she facilitates a pre-kidney transplant educational seminar six times a year, and manages a Peer Mentoring program. She is the current Chair of the Michigan CNSW chapter, coordinates their local symposium, and is also active with several other local events. She was nominated due to her dedication to Nephrology Social Work and the kidney community.
CRN
Outstanding Service Award: Lisa Gutekunst, MSEd, RD, CSR, CDN, FNKF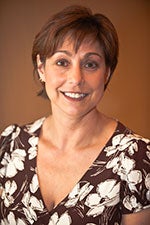 Bio coming soon
Susan C. Knapp Award for Excellence in Education: Kristen Jones Hackey, RDN, CSR, LD
Kristen Jones Hackey, RDN, CSR, LD, has been very involved in the area of education and renal nutrition since she graduated from Georgia State University in 2007. As an active member of the Georgia Council on Renal Nutrition for over three years, she currently serves as the Chair and is involved in multiple community events around the Atlanta area promoting kidney disease education, including NKF's KEEP and Kidney Walk events. Kristen has worked in multiple dialysis facilities with DaVita Dialysis, coordinated the training for all new hires in her division, and has led dietitian continuing education meetings. She has been involved in the renal nutrition education for new hires of other healthcare disciplines, including regional directors and nurses, and is active in chronic kidney disease education for patients and families. Kristen has been a part of the development of two pilot programs in the dialysis setting, as well as created a wellness program for hospital clinical teams. She is a sought after preceptor in both the dialysis and clinical settings, where she was named Preceptor of the Year from an accredited program, and has assisted in the enhancement of an intern curriculum. Kristen was recently accepted into a professional counseling Masters' program, where she plans to continue developing her skills.
Recognized Renal Dietitian Award: Meredith Marinaro, MS, RD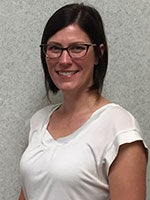 Meredith Marinaro, MS, RD, has been very involved in the field of Renal Nutrition since she graduated from the University of Rhode Island with a double major in 2003. Meredith has been a member of the Council on Renal Nutrition of New England for over 5 years, serving on the planning committee and as the Chair. She has worked in several dialysis facilities where she has conducted numerous research and continuous quality improvement projects, looking to improve the health of dialysis patients. Meredith currently sits on the Medical Advisory Board for Keryx Biopharmecuticals and presents clinical data to various allied health professionals as a member of their speaker panel. She also is a renal dietitian for DCI and an Adjunct Professor for the University of New Haven, serving both undergraduate and graduate students.
Recognized Regional Renal Dietitian – Region 1: Martha Donnelly, RD, CDN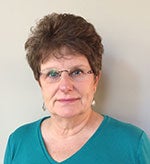 Martha Donnelly, RD, CDN, has been active in the field of Renal Nutrition since 1979. She is a graduate of the State University of New York, Buffalo. For 19 years Martha was a Director of Nutrition Services at Western New York Artificial Kidney Center, Kenmore, NY. She has also worked as Renal Clinical Specialist for Abbott Laboratories and is presently employed as an Account Executive for Pentec Health. Martha has been a board member of the National Kidney Foundation of Western New York since 1989, and in this role she chaired five highly successful annual symposia targeting primary care physicians, nurse practitioners and physician assistants. Martha has presented professional educational programs to patients, dialysis staff, and professional groups. Her pharmaceutical experience has been directed to continued efforts in products to improve care and services for the renal patient.
Recognized Regional Renal Dietitian – Region 2: Lauren Early, RD, CSR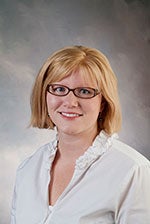 Lauren Early, RD, CSR, currently serves as Secretary for Virginia Council on Renal Nutrition, where she has been an active member since 2009. Lauren in a graduate of James Madison University in Harrisonburg, Virginia, and completed her internship at the Virginia Commonwealth University Health System, Richmond, Virginia. She is presently Manager of Nutrition and Food Services at the McGuire Hunter Holmes Veterans Medical Center and continues to provide nutrition care in the dialysis unit and CKD settings. She also serves as the site coordinator and active renal preceptor for the dietetic internship program. Lauren demonstrates her commitment to renal nutrition by providing nutrition training to all Virginia Commonwealth University Nephrology Fellows. She also serves on the planning committee for the Virginia Academy of Nutrition and Dietetics annual meeting, and as a community member she has volunteered at the Central Virginia Foodbank.
Recognized Regional Renal Dietitian – Region 3: Adarsh Bery, MS, RD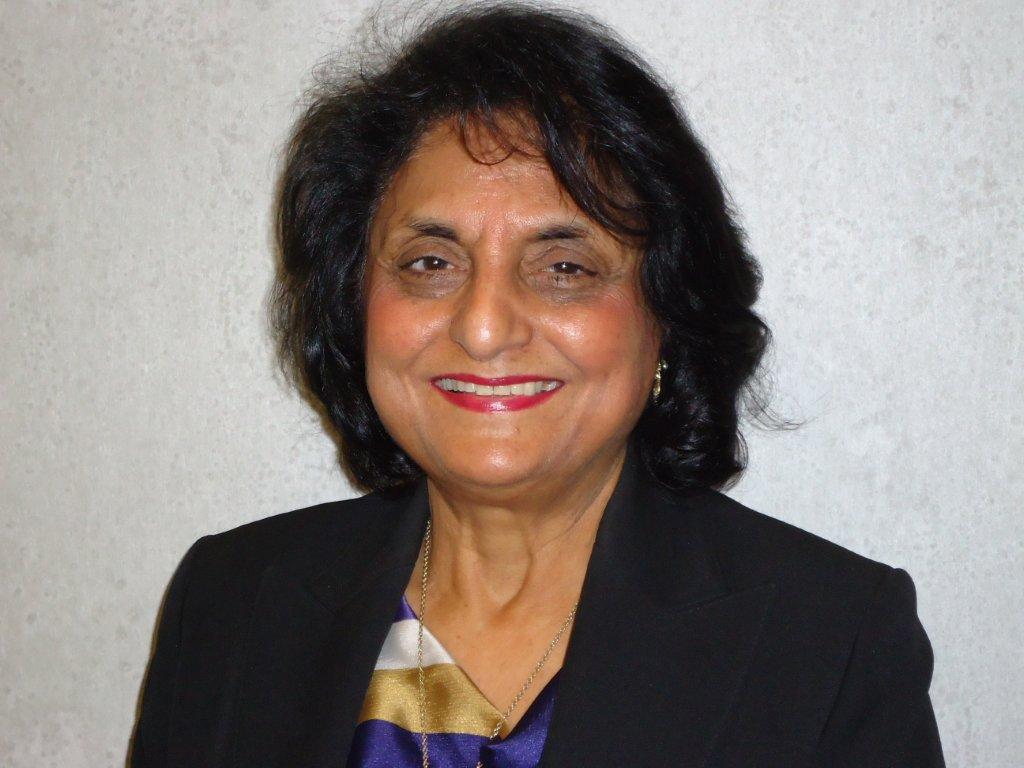 Adarsh Bery, MS, RD has worked with all aspects of renal disease in inpatient and outpatient settings for more than 30 years and has been employed by Henry Ford Health Systems, Detroit, Michigan for her entire career. Adarsh has been a member of the Michigan chapter of the Council on Renal Nutrition (CRN) since 1985 and a professional member of the NKF since 1988. In this time she has had many roles within the Michigan Chapter of CRN, such as serving as Treasurer for the past four years, and is currently Chair-Elect. Adarsh has been a preceptor for Dietetic Interns throughout her career, did in services for medical interns and nursing students on renal diet. Recently, she also has published an article for the Renal Nutrition Forum highlighting Teaching vs. Learning. Adarsh has taught an Advanced Nutrition course at Wayne State University in Detroit and has given numerous presentations both in the US and in Canada. She has spoken to groups from high school students to Senior Asian Community members. She enjoys her work and is proud to be a renal dietitian.
Recognized Regional Renal Dietitian – Region 4: Nadiya Lakhani, RDN, CSR, LD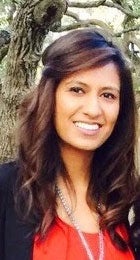 Nadiya Lakhani, RDN, CSR, LD works forDallas Nephrology Associates – Dallas Transplant Institute as the CKD and transplant dietitian. Nadiya has been passionate about renal nutrition ever since she graduated from UT Southwestern Medical Center in 2006, where is now on the schools' faculty as intern preceptor for dietetic interns and research advisor for graduate students. Nadiya has been very active in the renal community and has given numerous presentations local and national seminars and has had her research published in professional journals, including in Journal for Renal Nutrition. Nadiya has served in various leadership positions including as a Chapter Chair and Meeting Coordinator for her local Council for Renal Nutrition and also on the Executive Board for CRN as an Alternate Representative, Region 4 Representative for two terms, and most recently as the Co-editor of the NKF on-line publication RenaLink; Nadiya has also the chair for the host committee and is in her 2nd year serving on the program planning committee for the NKF Spring Clinical Meetings.
Recognized Regional Renal Dietitian – Region 5: Elizabeth Shanaman, RD
Elizabeth (Beth) Shanaman, RD has been actively involved in renal nutrition since 1996. Beth graduated from Washington State University and did her internship at Washington State University/Madigan Army Medical Center. She has been employed by Northwest Kidney Center for the past 15 years. In this position, she has been an acting preceptor for RD/DTR students, medical and pharmacy students and renal fellows. Beth has been an active member of Washington State Council on Renal Nutrition since 2000 and served as secretary for her council for two years. She also served as co-chair for the Northwest RD conference for four years, and has been on the planning committee for the NKF Spring Clinical Meetings (2012 – 2014). She is now serving as co-chair for the NKF 2016 Spring Clinical Meetings. Beth reports she loves food and cooking, and remains amazed she is employed in a position that allows her to talk about food every day.