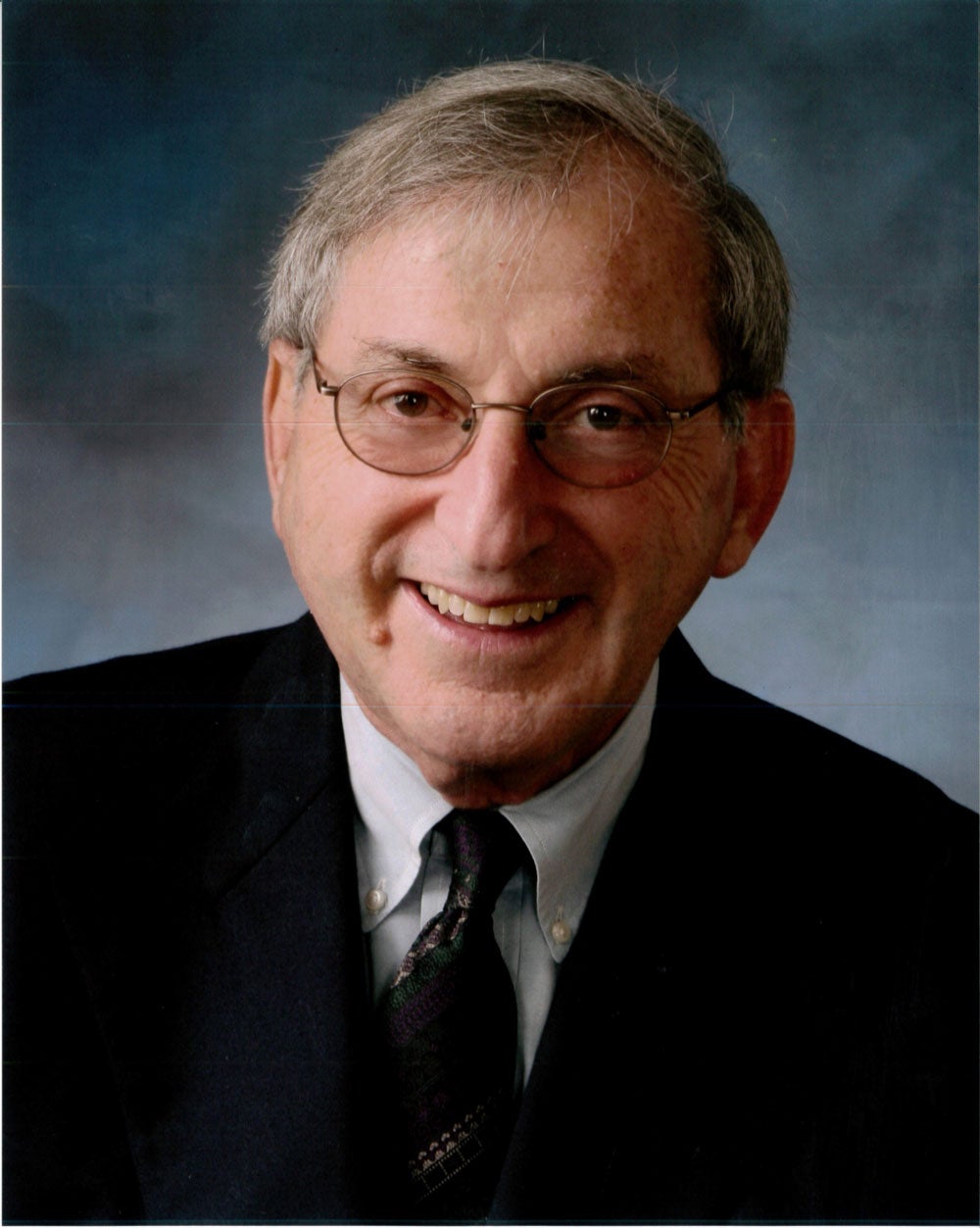 The National Kidney Foundation (NKF) regrets to announce the passing of Norman S. Coplon, MD, the renowned nephrologist who devoted himself and his professional career to making life better for people living with kidney disease. Dr. Coplon founded Satellite Healthcare in 1973 to improve the lives of kidney patients, and spent over 40 years working closely with NKF in a flourishing partnership to fulfill his vision. This partnership has allowed NKF to implement programs serving kidney patients and the medical community around the country.
Dr. Coplon began volunteering for NKF in 1969, and his energetic efforts and unfailing enthusiasm was an inspiration to all who met and worked with him. He served as president of NKF of Northern California from 1978-1980 and was a board member for more than 20 years. On a national level, Dr. Coplon was a regional vice president, and was also a member of the Executive Committee, the Affiliate Relations Committee, and the Patient Services Committee. As a result of his unwavering dedication to NKF, he received NKF's Volunteer Service Award in 1979, the Distinguished Service Award in 1983, the Trustees Award in 1985 and NKF's highest honor, the Martin Wagner Memorial Award, given to those who have devoted themselves to NKF's mission, in 1986. Dr. Coplon was also named NKF's "Man of the Year" in 1992.
Dr. Coplon and Satellite Healthcare were instrumental in the development of some of NKF's most successful programs. Thanks to their support, NKF created a national information call center, which inspired today's NKF Cares helpline. NKF Cares services more than 10,000 calls annually. They also helped to start the Research Endowment Fund, helping young investigators who desire careers devoted to research on kidney diseases, and supported NKF's KDOQI clinical practice guidelines, which are recognized throughout the world for improving the diagnosis and treatment of kidney disease. In addition, Satellite Healthcare acted as a founding lab partner of NKF's KEEP screening initiative, now KEEP Healthy, that continues to identify those individuals who are at high risk for kidney disease.
Dr. Coplon's passion remains an inspiration, and his simple idea that every patient deserves top care is a legacy we are all proud to be a part of. NKF is honored to have partnered with him for more than 40 years.
Dr. Coplon's family has set up the Norman S. Coplon, MD, Memorial Fund in his honor. If you wish to make a donation, you can do so here.