There are many different ways you can help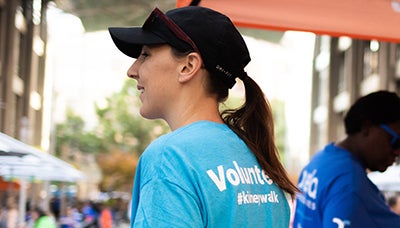 Join a movement
NKF volunteers are essential to hundreds of local Kidney Walk, NKF Golf Classic or other social events. Rally your tribe of kidney health warriors and meet others who share your vision of a world without CKD. Without you it doesn't happen!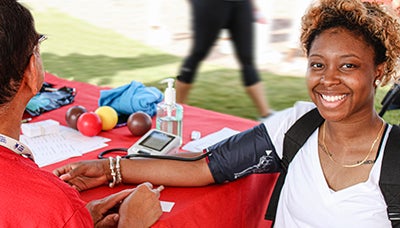 Create healthier communities
Volunteers help educate patients and perform kidney health checks on whole communities for kidney disease each year. Professional volunteers put their expertise to work for people, advancing kidney disease diagnosis and treatment.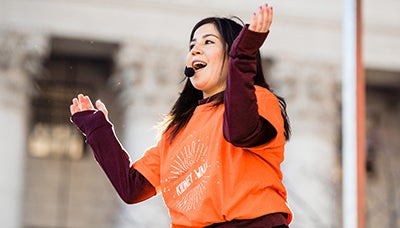 Spread the word
It takes a community of passionate families, patients, professionals and friends to keep our mission moving forward: we rely on volunteers to raise critical funds, open doors and be our kidney health ambassadors on social media.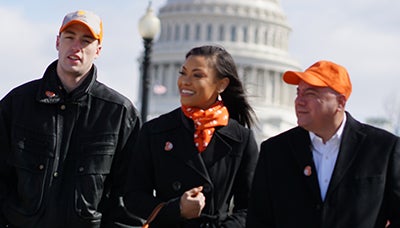 Create real change
Volunteer advocates use their compelling personal experiences of living daily with kidney disease to make it real for government policy makers and motivate them to pass legislation affecting millions of lives.
Didn't find what you're looking for?
Take a moment to tell us about how you'd like to get involved.
Sign Up Now
Your Experience, Your Voice
"I heard about NKF from some of the Atlanta board members when I first started my nephrology practice at Emory Midtown. I started volunteering by establishing a kidney walk team: Midtown Love. Each year, our walk team fundraising projects became more and more involved: from bake sales, to designer purse raffles, to kidney dance-a-thons. Ultimately, I sponsored a gala, Power to Overcome, to raise money for my kidney walk team. After that, I was invited to join the board, and the rest is history."
Frita Fisher
Nephrologist on the NKF Atlanta Board
"My middle child, Mason, was born in renal failure and with only one functioning kidney due to a genetic chromosome syndrome.
I don't have a medical background, so there was a feeling of helplessness that something is wrong with my child and I can't do anything about it. My involvement with the National Kidney Foundation has always been my way to giving back and supporting him."
Mark Dempsey
Volunteer, Walk Committee Chairman
"After doing one year of Peritoneal Dialysis, I received a kidney from my sister, Charlene German.
It is important for me to be a volunteer to help educate others so that they don't have to endure what I went through, although it has made me more appreciative of life and mentally stronger."
Everette German
Volunteer
"I began volunteering at NKF because I wanted to learn more about the profession and care of the renal patient. I found out there were no physician assistants and nurse practitioners involved with the organization. NKF let us start the NKF CAP council, and they have continued to be very supportive and inclusive of our members."
Laurie Benton
Advanced Practitioner Volunteer, Nephrology Advanced Practitioner Program
"Being a part of the Planning Committee for the Renal Dietician track is such a fulfilling experience. Volunteering makes me feel good that I am a contributor to the renal community. As a volunteer, my alert level on industry news, trends, and research findings is heightened and, therefore, helping me grow professionally"
Wai Yin Ho
Charleston, SC
Planning Committee for the Renal Dietitian Track
I have been on in-center hemodialysis for eight years, and it has kept me alive in a rather normal life. My family and I are very thankful for that. My interest in being a volunteer is my effort to give back to other kidney disease and dialysis patients.
Allen H. Nelson
Glen Mills, PA NKF Peers Volunteer
Contact us to learn more about volunteer opportunities.
Deanna van Lear
National Walk Director