Amplify
Take action and use your voice on behalf of kidney patients with local and national government.
Amplify
Learn more about how your company can influence the future of kidney disease diagnosis, research, and treatment while achieving your brand goals and business objectives.
Amplify
Your skills and interests can help build healthier communities, spread the word, and create real change.
Attend
Join thousands of professionals at the Premier Amateur Golf Event for Charity — held at some of the nation's most exclusive courses. Find a tournament near you.
Attend
Grab your pop of orange and attend a premier culinary event, gala, or honors ceremony. Find an event near you!
Attend
Join a Kidney Walk and make a lasting impact for patients, families, and people at risk.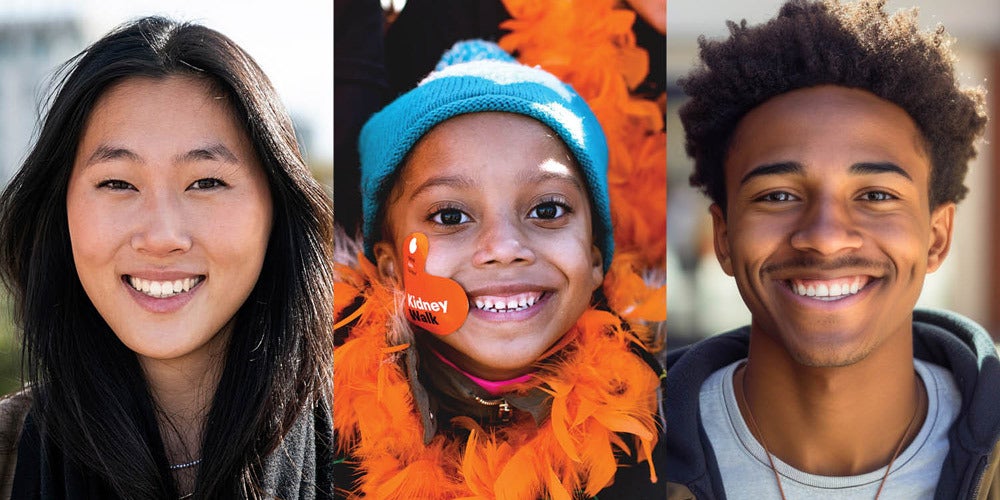 Give hope, fight kidney disease with your holiday gift.
Your heartfelt gift helps us provide FREE resources, support, and hope for thousands of patients, loved ones and healthcare heroes.
Provide families with a place to turn for guidance and answers.
Support breakthrough research and clinical trials.
Help more loved ones learn about their risk and get diagnosed sooner.
Expand access to lifesaving transplants for all.