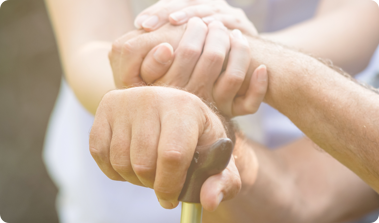 Our free Information helpline, NKF Cares, offers support for people affected by kidney disease, organ donation, and transplantation. Get the answers, resources and information you need.
You're not alone! Talk to someone who's been there. Speak with a trained peer mentor who can share their experiences about dialysis, transplant, or living kidney donation with you.
NKF communities offer a safe and supportive place where patients and caregivers can share experiences, ask questions and get answers related to kidney health, kidney disease, transplantation and living organ donation. Participation is free and anonymous.