Muscle Soreness
By Chris L. Wells, PhD, PT, CCS, ATC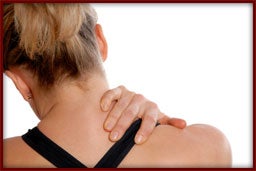 There are many factors that are believed to contribute to muscle soreness. Learn why it's important to participate in a well-rounded exercise program and how to minimize symptoms here.
My Perfect Match: A Good Samaritan Donation
By Lora Wilson
Good Samaritan donors do not know any particular recipient, but decide to donate to a stranger because it's the right thing to do. Lora Wilson became a Good Samaritan donor in 2006. Click here to read her inspiring story.
Make Your Voice Heard
Join the National Kidney Foundation People Like Us Take Action Network and learn how to become an effective advocate. Learn more
The Tale of a True Hero
By Deena L. Benjamin, DeVry University
Deena L. Benjamin is a nurse whose job it is to find good caring homes for the heart, lungs, liver, pancreas and kidneys of a deceased organ donor. Read her moving tribute to those who grant the gift of life here.
What Can You Say?
By Danielle K. Peabody, L.I.C.S.W.

For those whose life has been saved or enhanced by an organ transplant, it may be difficult to express your profound gratitude. A life-saving gift calls for unique life-giving expressions of gratitude. Click here for some ideas on how to say "thanks" for the most important gift of all.
Donate to the NKF's 60th anniversary fund campaign now, or better yet, become a volunteer fundraiser today.
NKF Celebrates 20 Years of the U.S. Transplant Games
This biennial event brings together transplant recipients from all over the U.S. to compete in Olympic-style athletic events. Click hereto read what some of the participating athletes had to say about the 2010 Games held in Madison, Wisconsin from July 30 to August 4.
NKF's 2011 Calendar is here! Save 25%!
It's "Art from the Heart." NKF's 2011 calendar features the original art of 13 kidney patients, transplant recipients, living donors and health care professionals who entered the NKF 60th Anniversary Art Contest. Enjoy their inspirational work year-round while supporting the NKF. Use code TCF10 at checkout on the NKF Store to receive a 25% discount on the 2011 calendar and everything else
Click here for the Transplant Chronicles Editorial Board
Current Issue:
Spring 2008 - Transplant Chronicles (PDF 2.1 mb)
--->
For past issues of Transplant Chronicles please visit the archive.