Kidney Patients Deserve a High-Performing Organ Donation and Transplant System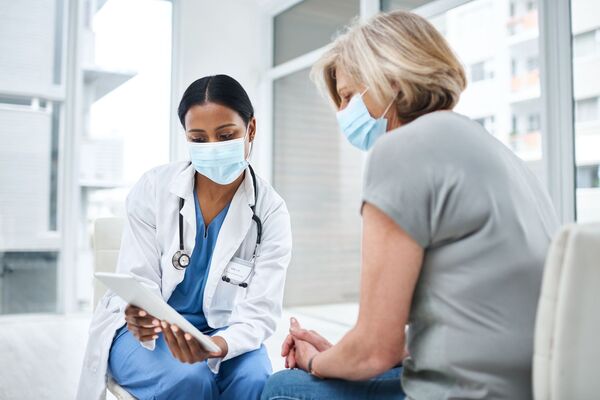 November 11, 2022, New York, NY — The following is a statement from Kevin Longino, Chief Executive Officer of the National Kidney Foundation and a kidney transplant recipient on media reports of organ transplant system failures
"Media reports this morning about Congress' investigation into the organ transplant system are disturbing but, sadly, not surprising. The kidney health landscape is broken. It needs innovation and better oversight. Nearly 100,000 people in the United States are on the national kidney transplant waitlist hoping to receive the call that they will receive a life-saving kidney transplant. Patients deserve an equitable, high-performing transplant system that works to maximize the donation and transplantation process. Organ donors and their families who make the selfless decision to save lives through donation deserve a system that honors and preserves their life-saving gift of organs. Frankly, everyone deserves better.
The National Kidney Foundation (NKF) is deeply concerned with the lack of standardized and transparent data collection and reporting by organ procurement organizations (OPO). Every entity in the transplant system, from donor hospitals to transplant centers, must be high performers on metrics that are meaningful to patients. Without transparent data sharing, it is impossible to know if every organ donation opportunity is recognized, properly evaluated and if OPO processes are ethical. Data transparency is desperately needed to ensure a patient-centered and equitable organ donation and transplant system.
OPOs have the privilege and responsibility of recognizing each opportunity for organ donation and procuring organs for transplant. Therefore, NKF believes they must all be held to high-performance standards, including data transparency, to promote efficiency in the organ donation process. Donor hospitals also have a vital role in acknowledging opportunities for donation and ensuring appropriate families are aware of all of their donation options as mandated by the Conditions of Participation set forth by the Centers for Medicare and Medicaid Services. We support regulatory consequences for OPOs and donor hospitals that fail to recognize the heroic act of organ donation for potential donors and their families.
We applaud Congress for its attention to this important issue and look forward to working with stakeholders across the transplant community to build a more efficient, equitable and patient centered system."
To learn more about kidney disease and how to maintain optimal kidney health visit www.kidney.org/.
About National Kidney Foundation
The National Kidney Foundation (NKF) is the largest, most comprehensive, and longstanding patient-centric organization dedicated to the awareness, prevention, and treatment of kidney disease in the U.S. For more information about NKF, visit www.kidney.org.