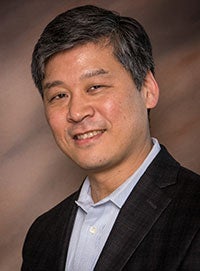 Michael Choi, MD – Chair ; NKF President
Dr. Choi is associate professor of medicine at Johns Hopkins University School of Medicine and served as nephrology fellowship director from 1996-2009. Dr. Choi is trained in Molecular Biophysics and Biochemistry after graduating from the Yale University, and received his Postdoctoral from the Penn Center of Molecular Studies of Kidney Disease, followed by his fellowship training at the University of Pennsylvania School Of Medicine. His clinical interests are primary glomerular diseases and nephrolithiasis. Dr. Choi is the co-editor of the Oxford Manual of Nephrology, Deputy Editor of Advances in Chronic Kidney Diseases, and served as chair of the NKF Spring 2011 Spring Clinical Meetings. He previously served as education chair of the NKF Kidney Disease Outcomes Quality Initiative (KDOQI) and founded the NKF education committee in 2015.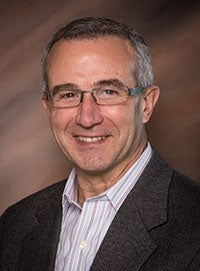 Jeffrey S. Berns, MD
Jeffrey S. Berns, MD is currently Professor of Medicine and Pediatrics at the Perelman School of Medicine at the University of Pennsylvania where he is also Associate Chief of the Renal, Electrolyte, and Hypertension Division, Director of the Nephrology Fellowship Training Program, and Associate Dean for Graduate Medical Education. Dr. Berns is former Vice Chair of Guideline and Commentaries for the NKF's Kidney Disease Outcomes Quality Initiative (KDOQI) and served on the KDOQI workgroup that developed clinical practice guidelines to treat anemia. Dr. Berns' interests include chronic kidney disease treatment, anemia of chronic kidney disease, critical care nephrology, medical education, and public policy. Dr. Berns attended Case Western Reserve University School of Medicine and completed his Internal Medicine residency at University Hospitals of Cleveland. This was followed by a nephrology fellowship at Yale University and Yale-New Haven Hospital after which he was in private practice for 12 years before joining the faculty of the University of Pennsylvania School of Medicine.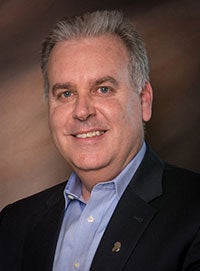 Matthew Cooper, MD
Dr. Cooper is Professor of Surgery and the Director of Kidney and Pancreas Transplantation at the Medstar Georgetown Transplant Institute and Children's National Medical Center, in Washington D.C. He is the UNOS/OPTN Region 2 Councilor an a member of the OPTN/UNOS Membership and Professional Affairs Committee and the Policy Oversight Committee. He is currently the Co-Chair Elect for the American Transplant Congress. Dr. Cooper serves on the Foundation's Transplant Task Force, the Medical Advisory Committee, the Public Policy Committee, and the Living Donor Council's Executive Committee. He also serves on the Board of the National Capitol Division, the American Foundation for Donation and Transplantation, Georgetown University Hospital and the Washington Renal Transplant Community OPO.
After receiving his medical degree from the Georgetown University School of Medicine in 1994, Dr. Cooper completed his general surgery training at the Medical College of Wisconsin followed by a fellowship in multi-organ abdominal transplantation at the Johns Hopkins Hospital in Baltimore, MD. He joined the transplant faculty there and was appointed Surgical Director of Kidney Transplantation and Clinical Research in 2003. While at Johns Hopkins Hospital, he was instrumental in the success of the division's incompatible Kidney transplant program and the world's first live triple donor kidney exchange in July 2003. He then assumed the role of Director of Kidney and Pancreas Transplantation and Clinical Research at the University of Maryland Medical Center until 2012 when he took over his current roles in DC.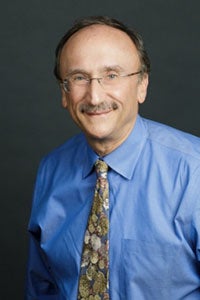 Harold Feldman, MD, MSCE
Dr. Feldman is the Chair of the Department of Biostatistics, Epidemiology and Informatics (DBEI), the George S. Pepper Professor of Public Health and Preventive Medicine, a Professor of Biostatistics and Epidemiology, Medicine (Renal Electrolyte and Hypertension Division), and Medicine in Pediatrics, and the Director of the Center for Clinical Epidemiology and Biostatistics (CCEB). Dr. Feldman earned his MD in 1982 from Boston University before completing a residency in Internal Medicine at the University of California, Los Angeles. He subsequently completed his fellowship training in nephrology at the University of Pennsylvania where he also trained in Clinical Epidemiology. His work has also been recognized through membership in the American Society of Clinical Investigation, the Association of American Physicians, and the American Epidemiological Society. He is President of the American College of Epidemiology. Dr. Feldman is also currently the Editor-in-Chief of the
American Journal of Kidney Diseases
after serving as past inaugural Deputy Editor of the
Clinical Journal of the American Society of Nephrology
and past Associate Editor of the
Annals of Internal Medicine.
Among his numerous national leadership roles, Dr. Feldman leads NIH's Chronic Renal Insufficiency Cohort Study (CRIC), the major national research effort making fundamental insights into the epidemiology, management, and outcomes of chronic kidney disease. Under his leadership, the CRIC Study has discovered numerous findings with great promise to advance the development of novel therapies to reduce morbidity in this population worldwide. Dr. Feldman also leads NIDDK's Coordinating Center of its Chronic Kidney Disease Biomarkers Consortium. He is also the director of multiple NIH-funded institutional training grants in the clinical epidemiology of kidney disease, cancer, and neurological disorders. Dr. Feldman's published scholarship of more than 200 research publications has appeared in many leading biomedical journals.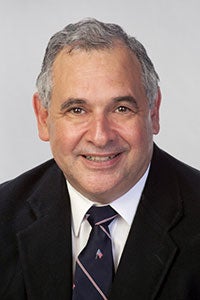 Chester Fox, MD
Chet is Professor Emeritus of Family Medicine for the University at Buffalo. He is currently Chief Medical Officer of the Greater Buffalo United Accountable Care Organization, the first Medicaid ACO in New York State. He has been the director share of the upstate New York Patient Powered and Practice-based Research Network. (UNYNET). Dr. Fox has been recognized as an expert in the United States and Canada regarding the early detection and treatment of CKD. Dr. Fox is principal investigator on a large NIH study to use computer decision support at the point of care to improve the quality and safety of chronic kidney disease (CKD) care in primary care offices using computer decision support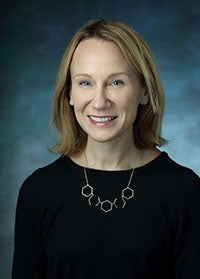 Morgan Grams, MD, PhD
Dr. Grams is a nephrologist and Associate Professor with a joint appointment in the Departments of Medicine and Epidemiology at Johns Hopkins University in Baltimore, Maryland, USA. Dr. Grams holds academic degrees from Yale, Columbia, and Johns Hopkins University. She completed an internal medicine residency at New York Presbyterian-Columbia University and a nephrology fellowship at The Johns Hopkins University School of Medicine. Dr. Grams is Director of Nephrology Initiatives for the Chronic Kidney Disease Prognosis Consortium, an 11-million participant, global consortium, and she also maintains active research programs in the metabolomics and genomics of kidney disease as well as drug safety in chronic kidney disease.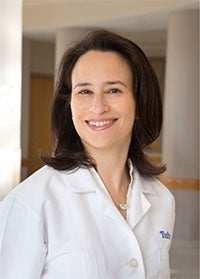 Lesley Inker, MD
Dr. Inker is an Associate Professor at Tufts University School of Medicine (TUSM), an attending physician in the William B. Schwartz, MD Division of Nephrology at Tufts Medical Center (TMC), and scientist at the US Department of Agriculture Human Nutrition Research Center on Aging (USDA HNRCA) at Tufts University.
Dr. Inker's primary research interests are in kidney function measurement and estimation, alternative endpoints for clinical trials of kidney disease progression, and epidemiology and outcomes related to CKD. Dr. Inker is an investigator on several trials of kidney disease progression. Dr Inker has worked with NKF leadership on improving CKD awareness, including revising the ICD codes related to kidney disease in the United States. Dr. Inker was co-chair of the Kidney Disease Outcome Quality Initiative (KDOQI) committee on the CKD Guidelines, which wrote a commentary on the Kidney Disease Improving Global Outcomes (KDIGO) CKD 2012 guidelines. Dr. Inker is the Director of the Kidney and Blood Pressure Center, the Kidney Function Evaluation Center, and for Quality Improvement for the Division of Nephrology at Tufts Medical Center.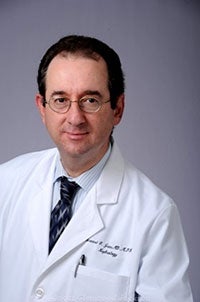 Bernard Jaar, MD, MPH, FNKF
Dr. Jaar is an Assistant Professor of Medicine (part-time) in the Division of Nephrology, Department of Medicine at the Johns Hopkins School of Medicine with Joint Appointment in the Department of Epidemiology at the Johns Hopkins Bloomberg School of Public Health. He is also an Associate Faculty member of the Welch Center for Prevention, Epidemiology and Clinical research at the Johns Hopkins Medical Institutions. He holds a Master of Public Health degree from the Johns Hopkins Bloomberg School of Public Health and is a Fellow of the American College of Physicians, of the American Society of Nephrology and of the National Kidney Foundation. He serves on the Editorial Board of several nephrology journals and has authored or coauthored over 120 peer reviewed manuscripts. He is the immediate past Chair of the Medical Advisory Board of the National Kidney Foundation of Maryland; he is Co-Chair of the National Kidney Foundation Education Committee and a member of the Exam Writing Committee of the American Board of Internal Medicine Sub-Specialty in Nephrology. He is Chair of the State of Maryland Commission on Kidney Disease. In addition, he is a busy practicing nephrologist with the Nephrology Center of Maryland.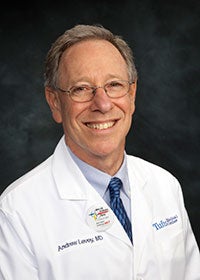 Andrew S. Levey, MD
Dr. Levey is Dr Gerald J and Dorothy R Friedman Professor of Medicine at Tufts University School of Medicine and Chief of the William B Schwartz, MD Division of Nephrology at Tufts Medical Center. His research is mainly in the areas of epidemiology of CKD and CVD in CKD, controlled trials to slow the progression of CKD, clinical assessment of kidney function, assessment and improvement of outcomes in dialysis and transplantation, and clinical practice guideline development and implementation. Dr Levey was Chair of the NKF's Task Force on Cardiovascular Disease in Chronic Renal Disease (1999), Chair of the KDOQI Work Group on Chronic Kidney Disease: Evaluation, Classification and Stratification (2002), Chair of the KDOQI Work Group on Hypertension and Antihypertensive Agents in Chronic Kidney Disease (2004), and member of the KDIGO Work Group on Acute Kidney Injury Guideline (2011) and KDIGO Work Group on Chronic Kidney Disease Guideline (2013). Dr Levey has been Program Director for an NIDDK-funded clinical research training program, ''Clinical Trials, Epidemiology and Outcomes Research in Nephrology'' since 1999 and was Editor-in-Chief for the American Journal of Kidney Diseases from 2007 to 2016.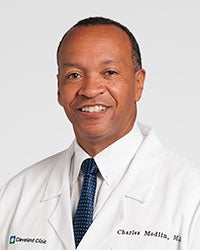 Charles Modlin, MD, MBA
Dr. Modlin is a Kidney Transplant Surgeon, Urologist and Founder and Director of the Minority Men's Health Center of Cleveland Clinic's Glickman Urological Institute and is Executive Director of Minority Health for Cleveland Clinic.
In 1983, Dr. Modlin graduated from Northwestern University in Evanston, Ill., with a degree in chemistry. He received his medical school education at Northwestern University Medical School in Chicago, graduating in 1987. He then moved to New York City, where he completed a six-year residency in urological surgery at New York University in 1993. He came to Cleveland in 1993, where he completed a three-year fellowship in basic science transplant immunology and clinical renovascular and renal transplantation surgery. In 1996, he joined the Staff of Cleveland Clinic's Urological Institute with a joint staff appointment within the Transplant Center. He has authored scientific publications and presented scientific research at national meetings.
Dr. Modlin has held positions on the United Network of Organ Sharing Minority Affairs Committee and was the UNOS Representative from the National Medical Association. Other professional highlights include receiving the Cleveland Greater Cleveland Partnership MLK Community Service Award in 2007, the MOTTEP Man of the Year Award in 2000 and named one of Cleveland's 100 Most Influential by the Call & Post newspaper and in 2011 he was listed as one of America's Top 21 Outstanding Black Doctors.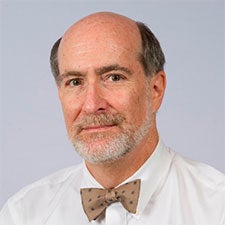 Paul Palevsky, MD, FNKF
Dr. Palevsky is Professor of Medicine and Clinical and Translational Science in the Renal-Electrolyte Division at the University of Pittsburgh School of Medicine and is Chief of the Renal Section at the VA Pittsburgh Healthcare System. He completed his undergraduate and medical education at Northwestern University followed by internship and residency training in internal medicine and fellowship training in nephrology at the University of Pennsylvania. Dr. Palevsky joined the faculty at the University of Pittsburgh in 1989, where he has remained since. Dr. Palevsky's research has primarily focused on acute kidney injury and critical care nephrology. He was the study chair of the VA/NIH Acute Renal Failure Trial Network (ATN) study evaluating intensity of renal replacement therapy in critically ill patients with acute kidney injury and currently serves as co-chair of the PRESERVE trial, evaluating the comparative effectiveness of saline and bicarbonate and the efficacy of N-acetylcysteine in preventing kidney damage following angiography. Among other clinical trials, Dr. Palevsky was a member of the planning and executive committee of the VA NEPHRON-D study, which compared monotherapy with an angiotensin receptor blocker to combination therapy with both an angiotensin blocker and an angiotensin converting enzyme inhibitor in slowing progression of diabetic kidney disease, and is a member of the steering committees for the EUPHRATES trial, evaluating extracorporeal endotoxin adsorption in severe sepsis. Dr Palevsky has published more than 200 original articles, reviews and book chapters, serves as a deputy editor of the Clinical Journal of the American Society of Nephrology and is section editor for Renal Failure for UpToDate. He is a former member of the board of directors and past chair of the Quality, Safety and Accountability committee of the Renal Physicians Association, is the vice-chair of the board of directors of Quality Insights Renal Network 4 (ESRD Network 4) and is a member of the National Kidney Foundation's Scientific Advisory Board.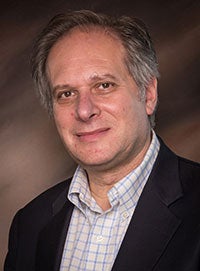 Stephen Pastan, MD
Bio coming soon.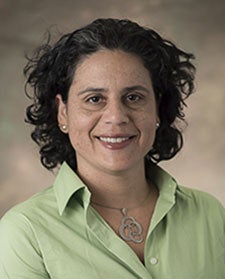 Carmen A. Peralta, MD, MAS
Dr. Peralta is a Co-Founder and Executive Director of the KHRC. She is an Associate Professor of Medicine at the University of California San Francisco (UCSF) and is a practicing nephrologist at the UCSF Nephrology and Hypertension Faculty Practice. She is known for her work in identifying those at risk of developing end-stage renal disease, a condition disproportionately affecting African Americans and Hispanics. She is passionate about reducing race/ethnic disparities in kidney disease. Her work also focuses on understanding the biology of hypertension in high risk groups.
Dr. Peralta has authored or coauthored more than 80 published scientific manuscripts. Born and raised in Barranquilla, Colombia, she emigrated to the U.S. at 17 and received her undergraduate degree from Rice University. She went on to medical school at the Johns Hopkins School of Medicine and was an internal medicine resident at Harvard Medical School and Brigham and Women's Hospital. Dr. Peralta completed advanced training in epidemiology, biostatistics and a subspecialty in nephrology at UCSF. She has been recognized by the Robert Wood Johnson Foundation as one of the most promising Young Leaders in the United States working to improve the health. Dr. Peralta's work is funded by the National Institutes of Health, The Robert Wood Johnson Foundation and the Campini Foundation.
Michael V. Rocco, MD, MS, FACP, FNKF
Dr. Rocco is Professor of Medicine at Wake Forest University in Winston-Salem, North Carolina. He received his MD degree from Vanderbilt University in Nashville, Tennessee and also served his Internal Medicine residency at Vanderbilt. He completed a nephrology fellowship at the University of Pennsylvania in Philadelphia, Pennsylvania and received a master's degree in epidemiology at Wake Forest University. He has been on the faculty of the Wake Forest University School of Medicine since 1991 and currently holds the Vardaman M. Buckalew Jr. Chair in Nephrology. He has more than 100 manuscripts and book chapters in the areas of hemodialysis, peritoneal dialysis, nutrition, chronic renal failure and epidemiology. He has served as the clinical center Principal Investigator at Wake Forest for several NIH trials, including the HEMO Study, the Acute Renal Failure Trial Network (ATN), the Dialysis Access Consortium (DAC) and the Frequent Hemodialysis Network (FHN). In the HEMO Study he served as the Chair of the Nutrition committee and the Vice-Chair of the Outcomes Committee. In the FHN Trial, he is the Clinical Core Consortium PI for the Nocturnal Trial and the Chair of the Outcomes Committee. Dr. Rocco is currently the Chair of the National Kidney Foundation Kidney Disease Outcomes Quality Initiative (KDOQI); he served as the Vice-Chair for KDOQI from 2003 - 2007 and was the vice-chair for the NKF KDOQI Hypertension Work Group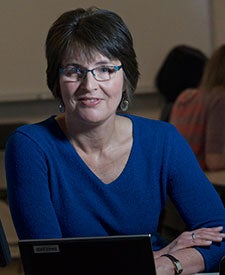 Wendy St. Peter, PharmD, FCCP, BCPS, FNKF
Dr. St. Peter is a Professor in the College of Pharmacy at the University of Minnesota. She received her Doctor of Pharmacy degree from the University of Texas Health Science Center, where she also completed a fellowship in adult medicine. She served as a clinical practitioner at Hennepin County Medical Center in Minneapolis for several years where she provided medication therapy management of dialysis and chronic kidney disease (CKD) patients as part of a interprofessional team. She was Associate Dean and Director, Division of Professional Education in the College of Pharmacy from 1997-2000. In 2000, she became an investigator with the Chronic Disease Research Group and also with the United States Renal Data System (USRDS, 2000-2014) in Minneapolis. Dr. St. Peter's career has been focused on improving medication management and drug safety in patients with chronic kidney disease (CKD) to improve health outcomes. She conducts clinical and pharmacoepidemiologic research using Medicare, health system as well as commercial datasets. She conducted and helped design the secondary study of the large prospective Dialysis Clinical Outcomes Revisited (DCOR) trial, linking trial data with Centers for Medicare & Medicaid Services data to determine additional clinical outcomes and economic costs. Dr. St. Peter holds fellowships in the American Society of Nephrology, American College of Clinical Pharmacy and the National Kidney Foundation. She has served on several national technical expert panels for medication-related safety and quality measurement issues. Her current research interests include new models of care for CKD patients as well as treatment of CKD anemia, mineral and bone disorder, and the intersection of management of heart failure, CKD and/or acute kidney injury.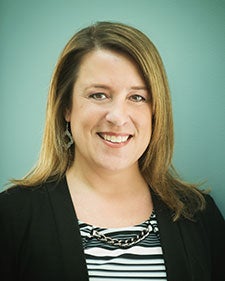 Mandy Trolinger, MS, RD, PA-C
Mandy is a physician assistant (PA), registered dietitian, former dialysis patient, and two-time kidney transplant recipient. She currently works as a PA with Denver Nephrology and serves as the chair of the NKF Council of Advanced Practitioners' Council. She has volunteered with various organizations over the years including the National Kidney Foundation and the Renal Support Network (RSN). She has also been interviewed on RSN's online radio show, KidneyTalk. She is a past recipient of NKF's Regional Recognized Renal Dietitian and Program Excellence awards. She has also written and presented at the local and national level.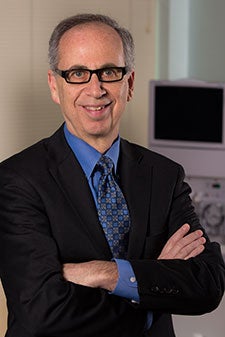 Bradley A. Warady, MD
Dr. Warady is Professor of Pediatrics at the University of Missouri-Kansas City School of Medicine; Director, Division of Nephrology and Director of Dialysis and Transplantation at Children's Mercy Kansas City. Dr. Warady currently serves as Co-Principal Investigator of the International Pediatric Peritoneal Dialysis Network (IPPN) and the N.I.H.-funded Chronic Kidney Disease in Children (CKiD) Study. He is Vice President of the Board of Directors of the North American Pediatric Renal Trials and Collaborative Studies (NAPRTCS), Chair of the Pediatric Liaison Committee of the International Society for Peritoneal Dialysis (ISPD), as well as Treasurer and Fellowship Committee Chair of the International Pediatric Nephrology Association (IPNA). Dr. Warady co-chaired the National Kidney Foundation KDOQI workgroup which published guidelines on the Nutritional Management for Children with CKD and he was a member of the writing committees for the KDOQI Pediatric Guidelines on Bone Management and Peritoneal Dialysis Adequacy. He also co-edited the books
CAPD/CCPD in Children
and
Pediatric Dialysis
and has published more than 400 articles and book chapters.
National Staff:
Kerry Willis, PhD
Joseph Vassalotti, MD