Understanding Kidney Stones
Understanding Kidney Stones
NKF and Moonstone Nutrition are partnering to raise awareness of kidney stone prevention. Moonstone manufactures products made with a patented formula of alkali citrates for the prevention of kidney stones.
National Kidney Foundation & Moonstone Nutrition
This partnership will focus on providing valuable information to both patients and healthcare professionals regarding risk factors, symptoms, prevention and treatment options, and include the development of new, educational resources, as well as a series of virtual events. To learn more about this partnership, click below.
Reduce Your Risk
There are a number of steps that can be taken to reduce the risk of getting kidney stones, which can include a combination of lifestyle changes, medications and dietary modifications. Available dietary supplements include over-the-counter products such as Moonstone Beverages. Information about their products, which are sold online and through selected retailers, can be found below.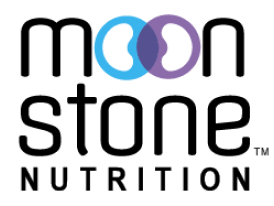 Talk to Your Doctor
People with kidney disease may be asked to watch their intake of sodium, potassium or other minerals. Recommendations may depend on the stage of kidney disease, or other factors. It is important to speak with a doctor or other healthcare professional about which treatment options are right for you, including over-the-counter products. At present, dietary supplements are not regulated by the Food and Drug Administration.
What are Kidney Stones?
A kidney stone might be small, but it can lead to big problems. A kidney stone is a hard object that is made from chemicals in the urine. After formation, the stone may stay in the kidney or travel down the urinary tract into the ureter. Stones that don't move may cause significant pain, urinary outflow obstruction, or other health problems.
Over half a million people go to emergency rooms for kidney stone problems every year. People who have a kidney stone are at higher risk of developing another stone. Kidney stones may also increase the risk of kidney disease.
Patients
Learn about risk factors, kidney stone types, ways to reduce your risk, and treatment options.
Healthcare Professionals
The following resources were created for healthcare professionals to better prevent, diagnose and treat kidney stones.
A reference guide for healthcare professionals containing the most up-to-date information that can be used in consultations with their patients.
Renal Roundtable
A recorded virtual session that brings together clinicians to share case studies and best practices regarding the most pertinent topics related to the prevention and management of kidney stones. Check back for further updates.