OPTN Unanimous Approval of eGFR Guidelines is Important Next Step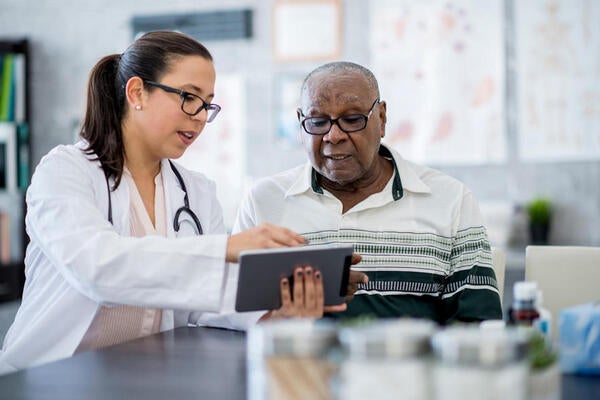 New York, NY (June 30, 2022) – The following is a statement from the National Kidney Foundation in response to the Organ Procurement Transplantation Network (OPTN) Board's approval of the elimination of race-based calculation for transplant candidate listing.
"The disproportionate burden of kidney diseases on underrepresented communities—particularly individuals who identify as Black or African American—is readily apparent by just walking through many dialysis units. Black or African American individuals are markedly overrepresented among dialysis patients but are less likely to be referred for or receive a kidney transplant. While the reasons for such inequityand injustice are complex, they demand that we change the current practices contributing to disparities.
OPTN's decision to require transplant hospitals to use race-neutral calculations when estimating a patient's eGFR is an important first step to addressing these disparities. There simply is no place for race-based variables in evaluating organs offered through the organ allocation system. We agree with OPTN that using race-inclusive eGFR calculations can potentially delay both the referral for kidney transplantation and the initiation of qualifying waiting time on the OPTN waiting list.
The National Kidney Foundation (NKF) applauds this move and is committed to efforts to identify, address, and eliminate fundamental causes for the unacceptable disparities, inequities, and injustices that negatively impact kidney health and care.
NKF has been a leader in advancing health equity in kidney care. We collaborated with the American Society of Nephrology (ASN) to establish the Task Force on Reassessing the Inclusion of Race in Diagnosing Kidney Diseases, which recommended adopting the new eGFR 2021 CKD EPI creatinine equation that estimates kidney function without a race variable. NKF reinforced the need to adopt race-neutral eGFR calculations in response to the OPTN proposal to eliminate the race coefficient from the eGFR formula in May. In addition to supporting the adoption of transplant centers to use race-free eGFR algorithms, NKF joined forces with ASN in a recent joint letter to the OPTN urging for the removal of race from the Kidney Donor Profile Index (KDPI) calculation. We believe all patients deserve equal access to the kidney transplant waitlist."
About National Kidney Foundation
The National Kidney Foundation (NKF) is the largest, most comprehensive, and longstanding patient-centric organization dedicated to the awareness, prevention, and treatment of kidney disease in the U.S. For more information about NKF, visit www.kidney.org