33rd Annual Authors Luncheon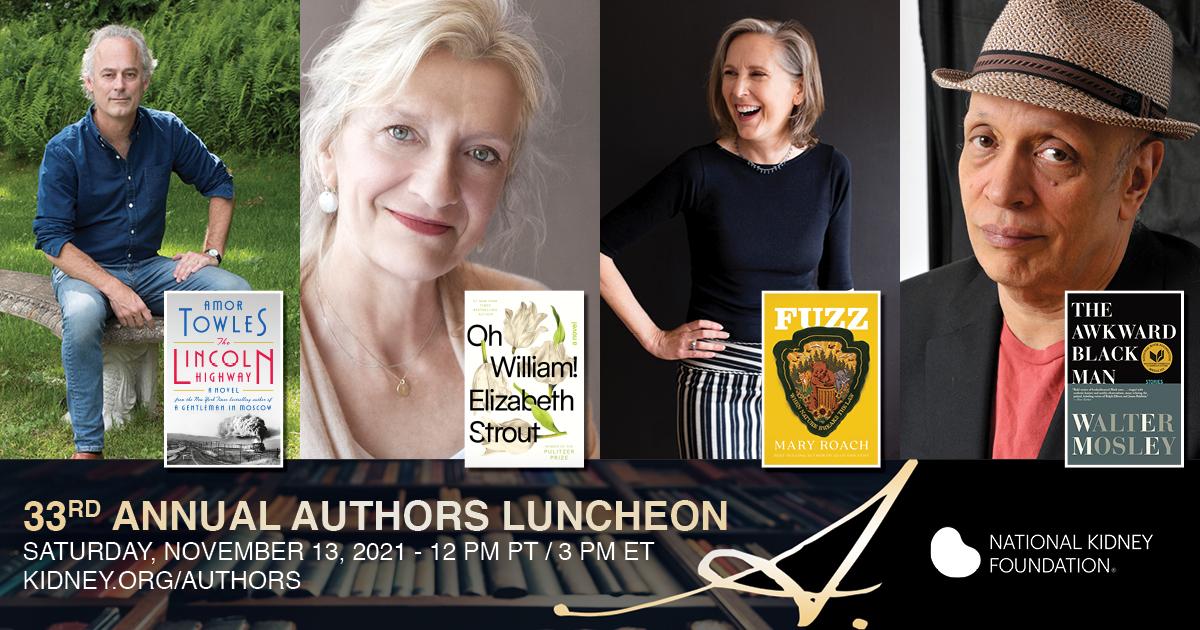 Thank you to all who joined us on November 13.
If you would like to purchase books from our featured authors, click here.

Walter Mosley—The Awkward Black Man; Devil in a Blue Dress
Mary Roach—Fuzz; Gulp; Stiff
Elizabeth Strout—OhWilliam!; Olive Kitteridge
Amor Towles—The Lincoln Highway; A Gentlemen in Moscow

If you would like to donate click here.

Thank you to the following sponsors:

Gold presenting: Wilson Dow
Authors Circle: Otsuka, Satellite Healthcare
Silver: Rick & Kandi Barnett, Union Bank, Vifor Pharma
Nobel: Anne Barr & Fred Matteson, Kaiser Permanente, Stanford Medicine
Literary Partner: Book Passage
Preferred Vintner Sponsor: J. Lohr Vineyards & Wines

We look forward to seeing you at next year's Authors Luncheon!