Life as a Nephrologist
A podcast on the nephrology profession
Join us as we explore nephrology as a career, providing insight into why people pursue it. We'll explore the day-to-day life of nephrologists at different points in their careers. We'll discuss what makes nephrology exciting, challenging, and a field that physicians should pursue.
Learn More
Natasha Dave
Natasha N. Dave, MD, is a nephrologist at the Bruce W. Carter Miami Veterans Affair Medical Center. After high school, she attended the American University of Antigua where she graduated from a combined medical school program. She completed her internal medicine residency training at Mount Sinai Hospital in Chicago and then completed her Nephrology fellowship and chief year at Baylor in Houston. Post-fellowship she joined Baylor as an assistant professor of medicine primarily practicing at the Michael E. DeBakey VA Medical Center prior to moving to Miami.
Dr. Dave's other clinical and educational interests include mentorship, social media/educational content generation and as her Twitter profile (@NatashaNDave) suggests electrolytes. She serves on the Executive Council of Women in Nephrology and is involved in a number of online projects and roles that begin after she completed a one year social media internship with the Nephrology Social Media Collective (NSMC). Some of these roles include being a faculty contributor for the Renal Fellow Network and American Journal of Kidney Diseases blogs as well as partaking in committees with the American Society of Nephrology, Nephrology Business Leadership University, Kidney Medicine journal and NSMC. Outside of medicine her other passions include long distance running, meditation and travel.
Sam Kant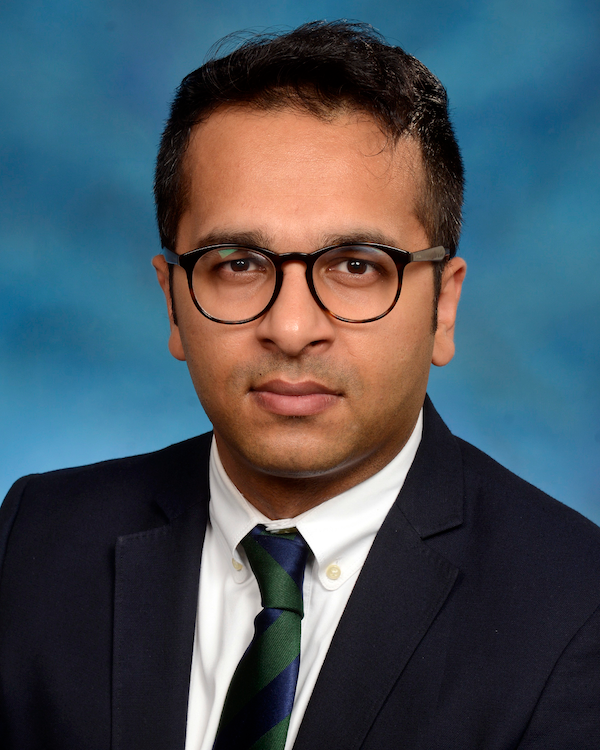 Sam Kant, MD, is a transplant nephrology fellow at Johns Hopkins University School of Medicine. He has completed nephrology fellowship at Johns Hopkins, internal medicine residency and chief residency at University of Maryland. His research interests include ANCA vasculitis, transplantation and has been a recipient of multiple awards in the realm of education. He is also the chair of the American College of Physicians Young Physician Council, co-editor of the Renal Fellow Network and editorial board member of American Society of Nephrology Kidney News. Additionally, he is a member of the planning committee for the National Kidney Foundation Scientific Meeting 2022.