The National Kidney Foundation Board of Directors appoints the KDOQI Chair and Vice Chairs, who provide overall direction and ongoing guidance to the initiative. They interact closely with project work groups and work group chairs, preside over KDOQI meetings, and serve as KDOQI spokespeople.
Michael Rocco, MD, MSCE, FNKF
KDOQI Chair
Holly Kramer, MD, FNKF
Vice Chair, Commentaries
Michael J. Choi, MD, FNKF
Vice Chair, Education
Milagros (Millie) Samaniego-Picota, MD, FACP, FASN
Vice Chair, Policy
Paul J. Scheel, Jr., MD, MBA
Vice Chair, Policy
Michael V. Rocco, MD, MSCE, FNKF is Professor of Medicine at Wake Forest University in Winston-Salem, North Carolina. He received his MD degree from Vanderbilt University in Nashville, Tennessee and also served his Internal Medicine residency at Vanderbilt. He completed a nephrology fellowship at the University of Pennsylvania in Philadelphia, Pennsylvania and received a master's degree in epidemiology at Wake Forest University. He has been on the faculty of the Wake Forest University School of Medicine since 1991 and currently holds the Vardaman M. Buckalew Jr. Chair in Nephrology. He has more than 100 manuscripts and book chapters in the areas of hemodialysis, peritoneal dialysis, nutrition, chronic renal failure and epidemiology. He has served as the clinical center Principal Investigator at Wake Forest for several NIH trials, including the HEMO Study, the Acute Renal Failure Trial Network (ATN), the Dialysis Access Consortium (DAC) and the Frequent Hemodialysis Network (FHN). In the HEMO Study he served as the Chair of the Nutrition committee and the Vice-Chair of the Outcomes Committee. In the FHN Trial, he is the Clinical Core Consortium PI for the Nocturnal Trial and the Chair of the Outcomes Committee. Dr. Rocco is currently the Chair of the National Kidney Foundation Kidney Disease Outcomes Quality Initiative (KDOQI); he served as the Vice-Chair for KDOQI from 2003 - 2007 and was the vice-chair for the NKF KDOQI Hypertension Work Group.

Holly J. Kramer, MD, FNKF is an associate professor and a kidney disease specialist at the Loyola University Medical Center who studies the epidemiology of kidney disease including both environmental and genetic factors for incidence and progression. After graduating from Indiana University School of Medicine, Indianapolis, Dr. Kramer trained in internal medicine at Emory University School of Medicine. Dr. Kramer specialized in nephrology through a fellowship at the Harvard-affiliated Massachusetts General Hospital and Brigham and Women's Hospital, Boston. She also holds a master's degree in public health from the Harvard School of Public Health.
Michael J. Choi, MD, FNKF is associate professor of medicine and nephrology fellowship director at Johns Hopkins University School of Medicine. Dr. Choi has been the fellowship director since 1996. Dr. Choi is trained in Molecular Biophysics and Biochemistry after graduating from the Yale University, and received his Postdoctoral from the Penn Center of Molecular Studies of Kidney Disease, followed by his fellowship training at the University Of Pennsylvania School Of Medicine. His clinical interests are primary glomerular diseases and nephrolithiasis. Dr. Choi is the co-editor of the Oxford Manual of Nephrology, Deputy Editor of Advances in Chronic Kidney Diseases, and served as chair of the NKF Spring 2011 Spring Clinical Meetings.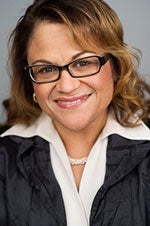 Milagros (Millie) Samaniego-Picota, MD, FACP, FASN is a professor of medicine as well as Medical Director of the Kidney and Kidney-Pancreas Transplant Program and the Transplant Nephrology Fellowship at University of Michigan Medical School. Dr. Samaniego received her M.D. degree from the University of Panama and was an intern and resident in internal medicine at Baylor College of Medicine in Houston, TX, where she served as Chief Resident from 1993-1994. In 1994, Dr. Samaniego started post-doctoral training in Nephrology and Immunopathology at the Johns Hopkins School of Medicine in Baltimore, MD. During her fellowship, Dr. Samaniego received the ASTP-Sandoz Fellowship Award in Transplantation in addition to grant support from the Maryland Chapter of the National Kidney Foundation. Until 2006, she was supported by a Scientist-Development Grant of the American Heart Association. Dr. Samaniego is former Associate Editor of the American Journal of Transplantation, has served on the Basic Science, Education and the Women's Health Committees of the American Society of Transplantation. She has also participated as lecturer (since 2004) and Chair of the AST Fellows Symposium since 2009, and the 2009-2010 AST Winter Symposium. She has been an abstract reviewer for the American Congress of Transplantation for the past 14 years. She has been a post-hoc-reviewer for all major transplantation journals since 2000. Dr. Samaniego's clinical and research interests focus on experimental and clinical antibody-mediated rejection, desensitization protocols, and the care of highly sensitized patients.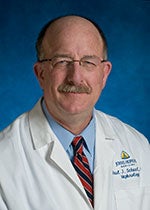 Paul J. Scheel, Jr., MD, MBA, is Associate Professor and Director of the Division of Nephrology at The Hopkins Hospital and Johns Hopkins Bayview Medical Center, both in Baltimore, Maryland. In addition, Dr. Scheel serves as Medical Director of Integrated Renal Solutions in Glen Burnie, Maryland. After earning his medical degree from Georgetown University School of Medicine in Washington, DC, Dr. Scheel completed an internship and residency in internal medicine on the Osler Medical Service at The Johns Hopkins Hospital. Subsequently, he completed a fellowship in nephrology at The Johns Hopkins University School of Medicine and a master of business administration degree at The Johns Hopkins University School of Professional Studies and Education. Dr. Scheel is board-certified in nephrology. Additionally, he is a Fellow of The American Society of Nephrology and is certified by the American Society of Hypertension.