Meet the 2010-2011 National Donor Family Council (NDFC) Executive Committee
The volunteer Executive Committee of the National Donor Family Council (NDFC) is dedicated to providing ongoing support to all organ and tissue donor families. We meet in various cities throughout the year, in conjunction with National Kidney Foundation meetings, to discuss legislation, project and resource development, current donor family issues, local support, special events and more.
The NDFC Executive Committee has changed throughout the last ten years, but has always included donor families and grief and donation experts, as well as educators, clergy, authors, transplant recipients, scientists, researchers, ethicists and physicians. Please take a moment to get to know us!
Suzy Truax Ball, RN, MHS, CPTC
Donor Wife
Volunteer Chair, NDFC Executive Committee
Regional Director, Musculoskeletal Transplant Foundation

Suzanne (Suzy) Ball is a Regional Director, Donor Services Division, for the Musculoskeletal Transplant Foundation (MTF). Accredited by the American Association of Tissue Banks (AATB) and ISO Certified, MTF is the largest tissue bank in the United States. In her role, Suzy acts as a resource person to the organ procurement organizations, eye banks and tissue banks that are Members of the Foundation. In these programs, she works with the staff, management and boards to facilitate tissue education, referral, consent, and recovery. She currently serves on the Ethics Committee of the Donation Board of Trustees.
Suzy has been active in the donation and transplant profession since 1992. Suzy is a Registered Nurse with a wide range of nursing experience. While working in ICU, she was able to participate in caring for organ donors and their families. She has had extensive experience at two organ procurement organizations in Chicago and Seattle. She began as an organ recovery coordinator, which gave her the privilege of working with organ and tissue donor families. As her career developed, Suzy was a Clinical Team Manager, Projects Administrator, Clinical Director, and Director of Quality. By education, Suzy holds a Bachelors Degree from the University of the State of New York and a Masters Degree from Governors State University. She is also a Certified Procurement Transplant Coordinator.
With her strong interest in Quality Improvement, Suzy proposed and initiated the first Quality Improvement position at the OPO. She founded the AOPO Quality Improvement Council in 1997, subsequently chaired the committee, and co-presented one of the first Quality sessions at the AOPO Annual Meeting in 1998. Suzy has also served on the Examination Board of the American Board of Transplant Coordinators. She has presented at the Annual NATCO Meeting, as part of the Management Track.
In 2005, Suzy came full circle in donation and transplant when her husband, Tony, died. She became a member of the donor family community when she consented to donate Tony's corneas. The ability to possibly help someone through the gift of donation is a profound and humbling experience. Suzy will use this perspective to serve on behalf of all donor families.
Charles Corr, PhD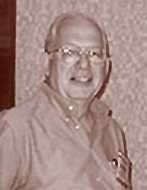 Chuck has spent much of the last 30 years teaching college courses in the field of dying, death, and bereavement, as well as doing research, writing, and giving presentations in this field. Following early retirement from the university in 1999, he has continued to be active in writing and committee work.
In 1992 he was invited to join the new Executive Committee of the NDFC. For him, that was an unexpected, but nevertheless extremely important learning experience. In 2002, he was transplanted to the Executive Committee of the NKF transAction Council, and now he has been asked to return to the NDFC.
Chuck is a professional educator and writer. For the NKF, he has enjoyed working with many members of the Councils and their advisory committees, as well as the NKF staffers who support these activities. He has helped to write documents such as the original Bill of Rights for Organ Donor Families (1994), the two editions of the National Communication Guidelines (1997; 2004).
He and his colleagues have a textbook for college courses entitled, Death and Dying, Life and Living (5th ed.; Belmont, CA: Wadsworth, 2006). It contains an accurate and up-to-date section on organ and tissue donation and transplantation of any comparable books in our field.
Rose D'Acquisto
Donor Wife
Past Chair, NDFC Executive Committee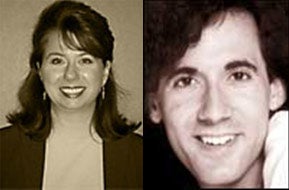 Rose became a donor wife in 1996, when her first husband Tony died suddenly of an undetected brain tumor. To honor his memory, she began volunteering and speaking publicly for our local OPO, LifeSource, hoping her story would encourage other young couples and families to talk about organ donation. In 2002, she began volunteering as the Assistant Editor for the NDFC newsletter, For Those Who Give and Grieve (FTWGG), at which time she also joined the Executive Committee. In 2003, Rose became the Editor of FTWGG. Rose is a professional advertising/marketing writer in the Twin Cities where she currently works for the Pulitzer prize-winning Pioneer Press newspaper. A recent newlywed, Rose and her husband Paul and live in St. Paul and enjoy photography and traveling.
Pam Colvell-Gleason
Donor Mom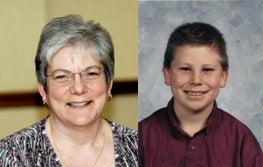 Pam became a donor mom in 1997 after her son Christopher was struck by a car while riding his bicycle. In an effort the heal, she began volunteering at the Gift of Life Donor Program and attending the U.S. Transplant Games. She has been a key volunteer for the National Kidney Foundation at the Games, serving as a Donor Family Liaison (DFL) for her area, and now, as a Regional Mentor for the DFL program. Pam is a founding member of Hearts of Gold, a support group for other donor parents. Through her volunteer work with the Gift of Life Donor Program, Pam met her now-husband, Jim, a heart recipient.
Tribhawan Persaud
Donor Dad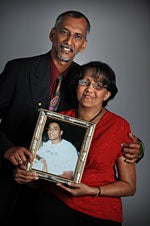 Tribhawan Persaud, became a Donor Dad in 2005, when his only child suffered head injuries in a car accident and subsequently died, but made a rewarding and precious gift of his organs to six wonderful people. The recipients are all doing well and the Persaud's had the privilege in meeting one of their recipients and hope someday to be able to meet all of them. In the meantime Trib and his wife Jasmin who live in Orlando, Florida continues to reach out to all Donor Families and Recipients, thus creating a family bond of love and appreciation. Trib works with the Central Florida Investments as staff accountant at one of their location.
Tribhawan migrated from Guyana in 2002 and his background is in Agriculture and Management, which he started in 1973. His passion in Production Management made him responsible for a number of Rice Production Plants in his country of birth and he visited a number of countries to witness Rice Processing techniques. He worked as Project Manager for the largest Rice Plant in Guyana, coordinating and training of personnel to manage the completed plant. Having worked over 27 years in Rice Production he became a Consultant in that area and after his son's graduation from college, the American dream brought them to the U.S. Since organ donation, Trib became a strong advocate and spent a lot of time hosting information table, visiting license offices, visiting hospitals and doing speaking assignments with so much energy and passion that he became volunteer of the year for Translife, the local donor program in Florida.
Now Trib cannot resist the call at any time from Translife or The National Kidney Foundation to serve. He and his wife Jasmin are Donor Family Liaison for Team Florida –Transplant Games 2010.
Claude Sampson
Donor Father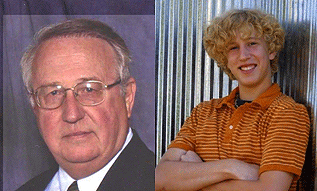 On May 3, 2005 the oldest son of Paula and Claude Sampson, Jeffrey, 19, was killed in an automobile collision by a driver traveling 100 miles per hour in a 55 mph zone. In the blink of an eye, the worst tragedy that can occur in a family happened to the Sampsons. Jeff died at the scene and his tissue, bone, tendons and ligaments were donated.
As a result of Jeff's death, Claude has become active in promoting organ and tissue donation. In addition to serving on the Executive Committee of the National Family Donor Council, he is a board member of Iowa Donor Network where he also volunteers as a speaker, speaking primarily to driver education classes.
A Nissan Motor Corporation retiree, Claude has begun a second career as an educator. He currently teaches technology and driver education at the Meskwaki Settlement School, a Native American school near Tama, IA.
Claude resides in Carlisle, IA, near Des Moines where he lives with wife Paula and son Christopher.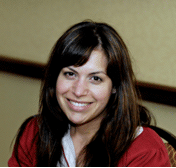 Rebecca Simon
Rebecca is Family Services Coordinator at Pacific Northwest Transplant Bank (PNTB), serving in this role since 2004. Prior to her work there, she has served as a medical social worker for a hospice program, where she ran their bereavement program. Since joining PNTB, Rebecca has started numerous projects for the program, including their semi-annual newsletter Partners in Healing. She currently serves as the secretary for the Association of Organ Procurement Organizations (AOPO) Donor Family Services Council.